Parish wonders what happened to pastor removed from pulpit 3 years ago
By Dan Herbeck And Jay Tokasz
Buffalo News
June 11, 2018

http://buffalonews.com/2018/06/11/parish-wonders-what-happened-to-pastor-yanked-from-pulpit-3-years-ago/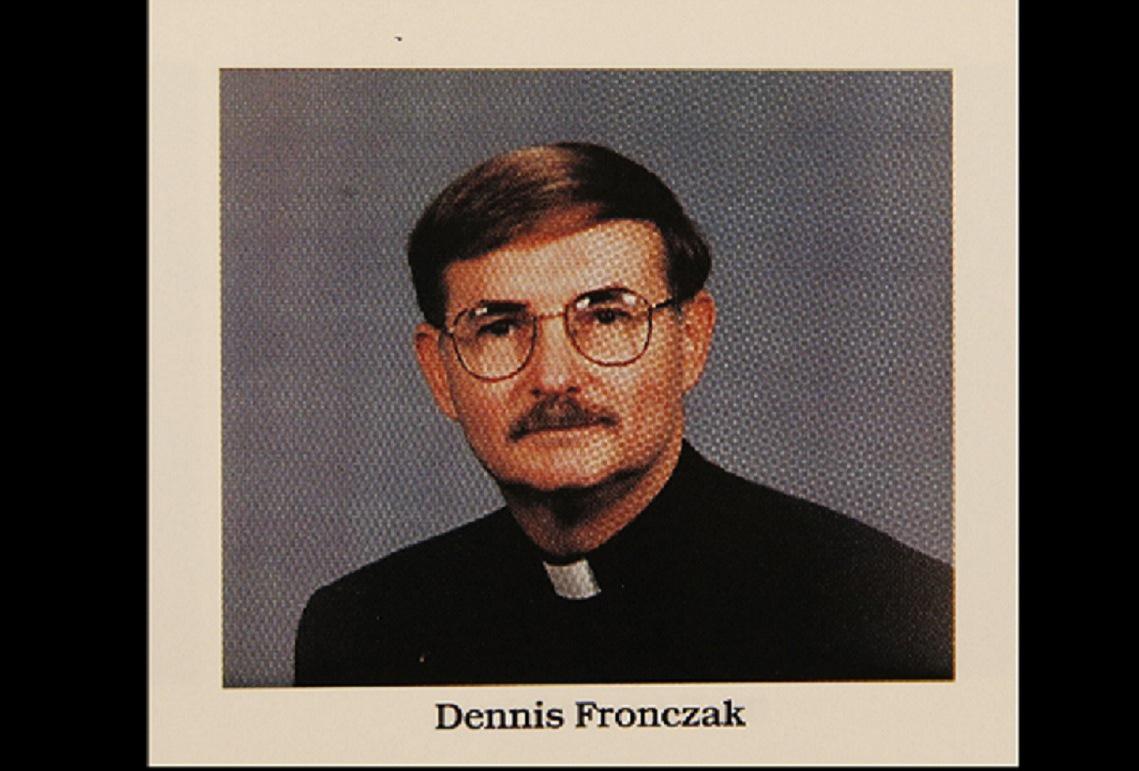 The Buffalo Diocese removed the Rev. Dennis Fronczak as pastor from Our Lady of Pompeii parish in Lancaster, N.Y. in October 2015 without saying why. (From the Buffalo Diocese's 1995 Priests' Pictorial Directory
Photo by Sharon Cantillon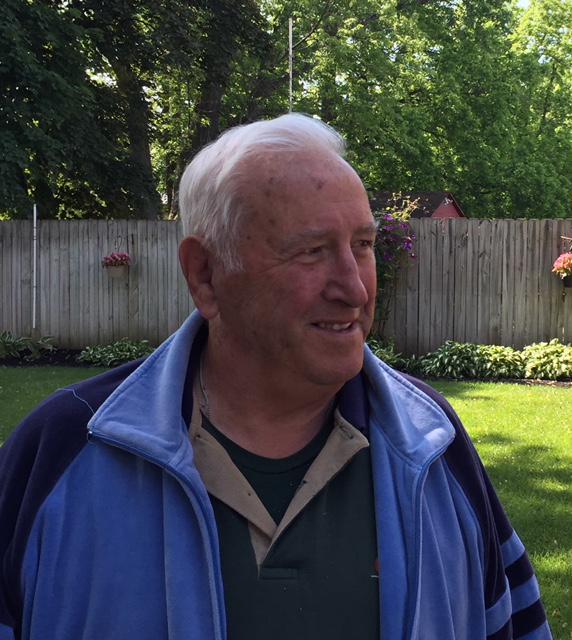 Dick Wagner, a friend of Rev. Dennis Fronczak, said the priest was accused of hugging a child in an inappropriate manner. Wagner said he does not believe Fronczak would do that.
Photo by Dan Herbeck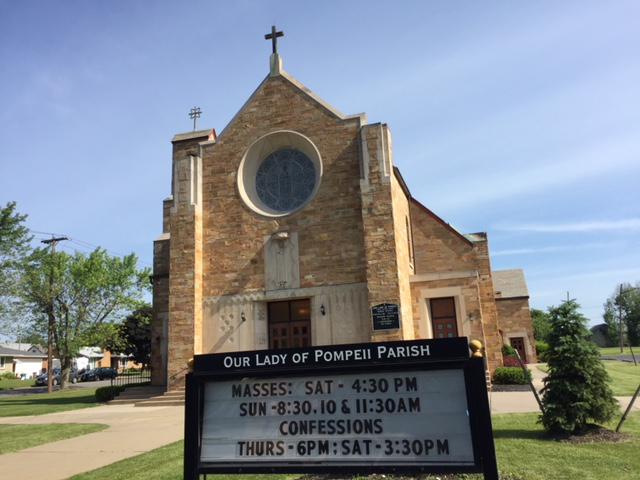 Our Lady of Pompei parish in Lancaster has not had a pastor assigned to it since the Rev. Dennis Fronczak was removed by the Buffalo Diocese in October 2015.
Photo by Dan Herbeck
Nearly three years ago, the Buffalo Diocese abruptly removed the Rev. Dennis A. Fronczak as pastor of Our Lady of Pompeii Church in Lancaster.
Nobody at the parish was told why.
A diocese representative announced Fronczak's departure at Masses at the church in October 2015, recalled Dick Wagner, 80, a long-time parishioner.
"He told us Father Dennis was going on administrative leave for an undetermined time. He didn't say why," Wagner said. "There's been this dark cloud hanging over Father Dennis's head ever since that day…I don't think it's fair. Either tell us that he is guilty of something, or not guilty, but don't just leave the man hanging."
Both Wagner and the Rev. Richard DiGiulio, who is a close friend of Fronczak, said they learned the investigation was touched off by a complaint that Fronczak engaged in "inappropriate" behavior when hugging a young child at the church. They said Fronczak has vehemently denied doing anything inappropriate.
In an interview with The Buffalo News last week, Bishop Richard J. Malone shed a little light on the situation.
Malone said Fronczak was removed from his parish assignment because "there is a sensitive investigation going on." He added that the results of the investigation have been sent to officials at the Vatican in Rome. He said he is awaiting guidance from the Vatican on how to proceed.
"There was some concern about past actions on his part, and that's all I can tell you now, because it's under investigation further," the bishop told The News.
Fronczak, 69, did not respond to nine attempts by The News to reach him for comment, including telephone messages, email and Facebook messages, a letter and a personal visit to his Niagara County home along Lake Ontario.
Two women who attend Masses at Our Lady of Pompeii told a News reporter Friday they had no idea why Fronczak was removed as pastor. They declined to give their names.
A new era
The Buffalo Diocese recently has begun efforts to be more aggressive and transparent in handling allegations against priests. Several local priests told The News they believe Fronczak's case is being pursued much more aggressively than others in the past.
Local priests feel their behavior around children is under very close scrutiny in this new era.
"There's a lot of scrutiny… If a little kid comes up to me and tries to give me a hug – and some do that – I have to gently kind of push them away," said one Buffalo-area priest, who spoke on the condition that his name would not be published. "It's a difficult situation. You ask yourself, 'Did I ever touch or hug a child in a way that somebody could say it was inappropriate?'"
"I hugged little kids all the time. What am I supposed to do if a little girl comes up to me after I've heard her confession and gives me a big hug? Tell her to get lost?" said DiGiulio, 77, a priest for 49 years.
Colleagues are watching to see how Fronczak's case turns out, said the priest who asked not to be identified.
Fronczak fights for job
The investigation of Fronczak began with a letter sent to the diocese by a parish member, according to Wagner and DiGiulio, who are both friends of Fronczak.
"I believe somebody saw him hugging a child, and blew the incident out of proportion, and made a complaint," said DiGuilio, who is retired. "Dennis told me many times that he is innocent of doing anything inappropriate, and I believe him."
Wagner said parishioners don't know exactly what happened.
"From everything I know about him, he's innocent," said Wagner, adding, "I believe Father Dennis is a good man and a good priest. He's been very despondent since all this happened to him."
Fronczak has hired an attorney and is fighting to save his job and his reputation, according to Wagner and DiGiulio. A source familiar with the investigation identified Fronczak's lawyer as Robert J.B. Flummerfelt of Las Vegas, who frequently handles legal issues involving priests and religious institutions. Flummerfelt did not respond to messages seeking his comment.
Wagner said he, his wife Judy, and several other parish members go out to eat with Fronczak once every month or two. He said he has spoken with Fronczak about the investigation a few times, but not recently.
"From everything he's told me, he is not going to retire and not going to resign, because that would make it look like he is guilty," Wagner said.
Terrence M. Connors, lead attorney for the Buffalo Diocese, declined to comment on Fronczak's situation. So did Buffalo attorney Dennis C. Vacco, a former federal prosecutor and former New York attorney general, whom The News learned was hired by the diocese to conduct the Fronczak investigation.
Why the Vatican is involved
A 2001 decree by then-Pope John Paul II instructed bishops on how to deal with what were termed the most serious crimes within Catholic canon law. Following a preliminary investigation by the local diocese to determine if an allegation has a "semblance of truth," cases are to be sent to the Vatican's Congregation for the Doctrine of the Faith, or CDF, according to guidelines on the Vatican website.
The CDF studies the case and may either tell the bishop to conduct a judicial penal trial before a local diocesan tribunal or authorize the bishop to do an "administrative penal process," which involves a delegate of the bishop and two "assessors" examining the case.
The CDF also may refer cases to a tribunal in another diocese, according to Patrick Wall, a former priest and canon lawyer.
An accused priest who is found guilty may appeal to the CDF.
Guilty priests are subject to a number of canonical penalties, the most serious being "dismissal from the clerical state." Sentencing a priest to a life "of prayer and penance" is sometimes another penalty that's imposed.
Some cases can take a long time for resolution, said Wall.
No pastor since Fronczak
Fronczak has been a priest since 1975. According to Buffalo Diocese records, he served at St. Joachim's Church in Buffalo from 1975 to 1977, Holy Trinity in Dunkirk from 1978 to 1983, Prince of Peace in Niagara Falls in 1984, St. John the Baptist in Lockport from 1985 to 1990, St. Stephen's on Grand Island from 1991 to 1999, and St. Joseph's in Holland from 2000 until June 2014.
That's when the diocese announced that he had been appointed as pastor at Our Lady of Pompeii "for a term of six years."
Sixteen months later, he was gone. Official Catholic directories list Fronczak as being on administrative leave in 2016 and 2017. According to diocese officials, priests on administrative leave continue to receive paychecks from the diocese.
Our Lady of Pompeii has not had a pastor since Fronczak left. Another priest was temporarily put in charge of the parish after Fronczak's removal. Then, in May 2017, the diocese sent the Rev. David Richards to take over the parish as "priest administrator," not as pastor.
Richards told The News he has "no idea" why Fronczak is no longer there.
"I have been here one year today," Richards said June 1. "It's been an amazing assignment, one of the best parish families I've ever been part of. I've been embraced and it's been very positive….I've never been told what happened to the pastor."