Bishop Harvey – Child Sexual Abuse is unacceptable
The New Today
June 11, 2018

https://thenewtoday.gd/local-news/2018/06/11/bishop-harvey-child-sexual-abuse-is-unacceptable/#gsc.tab=0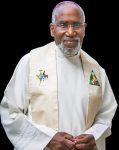 Catholic Bishop, Clyde Martin Harvey is prepared to use church resources to curb Child Sexual Abuse
Grenada's Roman Catholic Bishop, Trinidad-born Clyde Harvey has expressed grave concerns over the rampant occurrence of Child Sexual Abuse in the country.
Making an appearance on a local radio station, Bishop Harvey said he is hopeful that Catholics are not involved but are exuding better morals than what is being displayed very often in the country with sexual abuse of children.
However, he said that while he holds out hope, he will not be fooled into thinking that members of the Catholic church are not involved in this depraved act.
According to Bishop Harvey, who this month is officially celebrating one year as Bishop of St. George's in Grenada, the occurrence of Child Sexual Abuse is rather bothersome to him.
"One of the things that disturbed me greatly since I've come…people keep telling me the incidence of child sexual abuse is so high – that is totally unacceptable," he said.
He told the programme that no religious denomination on the island should count their members "out of the loop of offenders as this is national issue affecting every sector of society".
"I would like to hope that Catholics have better morals than that but I can't fool myself. I am sure that some of the father abusers and some of the different parents, relatives as well, they are Catholics … and any church who says, 'this is a national problem but we are not a part of it, we are saved, we are better', they are fooling themselves", he said.
"So, we have to deal with it and I have already decided that that is going to be one of the platforms (in) which we have to put all the resources of our church to deal with this problem," he added.
The head of the local Catholic Church stated that many young people are put in vulnerable situations because of the labels that are placed upon them by society and he advised against the negative labeling of young people especially young men.
He said: "The first thing I think we have to be clear about and Grenada I hope can be clear about it, and that is most of our young people should not be labeled", he said.
"I think a lot of our young men have to be challenged, one, about developing all their talents, so it's not simply a question of I like football, I like cricket, I like to sing, hey, you're a human being and therefore, you have to try to develop all your skills.
"…I met a group of young men yesterday and I just marveled at the energy of them…and I could talk to them about the same Child Sexual Abuse and they understood.
According to Bishop, the problem is compounded by the fact that too many young people do not understand who they are until it is too late for them.
He suggested that learning institutions such as the T.A Marryshow Community College (TAMCC) and the Catholic-run New Life Organisation (NEWLO) should instill in the young men in their care that "you are good human beings and you have gifts."
"Letting them know that they are worthwhile individuals, will in turn direct them into making decisions that will not only benefit them in the long run but society. We start with encouraging them", he told the programme.
"I would hope … from my own ministry to find ways to encourage our teenagers to be the best they can be and also I think this is very important in that viewpoint, also help them to dream dreams of human relations that are not focused on sex and genitals – that you have all these riches inside you, teach them, 'hey, that's part of your living, that's part of who you are as a human being – that's the real relationship between male and female, genital sexuality is a part of it but it's not the whole", he said.
Bishop Harvey went on: "If we can achieve that shift in concept in some of our young people but that's hard because what I see all along (is) people take it to mean don't have sex before marriage…".
Over the years, the Catholic Church has been dogged by allegations of sexual abuse of young male adults by some priests.
The latest incident involves Australia's most senior Catholic cleric, George Pell who has been ordered to stand trial over "multiple" historical sex abuse offences, becoming the highest-ranked Catholic to face such serious charges.
The Catholic cleric, with close ties to the Vatican in Rome, has strongly denied that he failed to properly deal with sex abuse allegations made against some priests in Australia.