Gayle King Discusses Her Friendship with Charlie Rose, Potential #metoo Backlash
By Luchina Fisher
GMA
June 13, 2018

https://abcnews.go.com/GMA/Culture/gayle-king-discusses-friendship-charlie-rose-potential-metoo/story?id=55864850

Gayle King has not turned her back on her friend and former colleague Charlie Rose.

The "CBS This Morning" co-anchor, who worked alongside Rose for years before he was fired amid multiple allegations of sexual misconduct, spoke to The New York Times about her friendship with veteran journalist and why she sees a potential backlash to the #MeToo movement.

King said, for her, it's not a question of whether she has to reconcile her friendship with Rose and the things of which he is accused.

"I donít feel as if Iíve had to reconcile my feelings," she told The New York Times. "I donít believe in turning your back on a friend, even when a friend has done something you adamantly disagree with and youíre disappointed in. But I also know that you listen to women, and I donít discount their stories, either."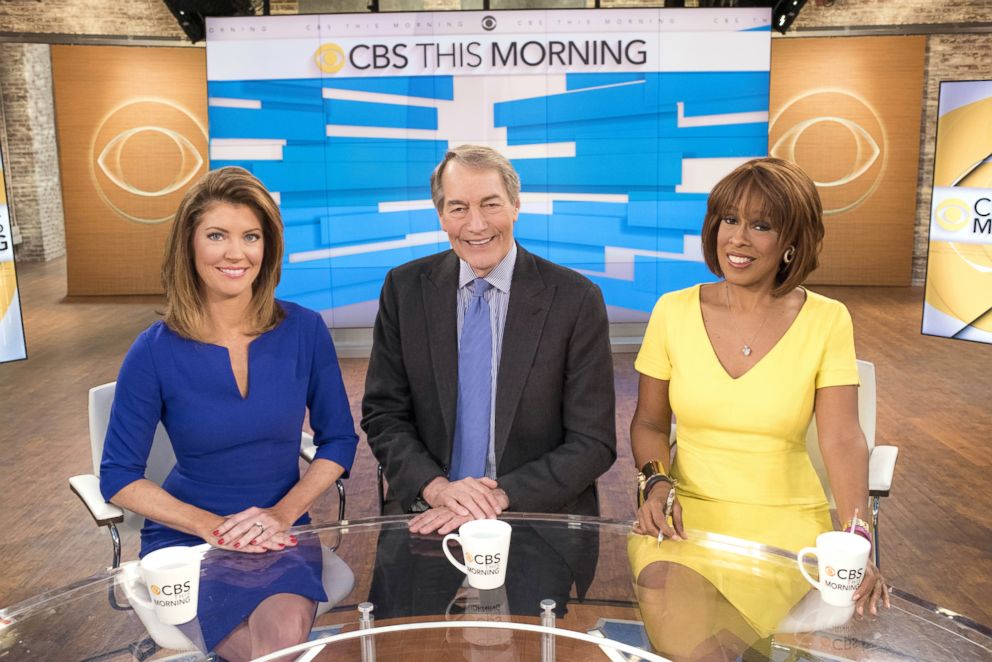 In this file photo, Norah O'Donnell, Charlie Rose and Gayle King on "CBS This Morning," May 24, 2016, in New York City.



Last November, CBS fired Rose after multiple women shared their personal stories with The Washington Post and Business Insider. Rose apologized in a statement to the Post, while adding that not all of the allegations were accurate.

"It is essential that these women know I hear them and that I deeply apologize for my inappropriate behavior. I am greatly embarrassed," he wrote. "I have behaved insensitively at times, and I accept responsibility for that, though I do not believe that all of these allegations are accurate."

At the time, King spoke to "The Late Show with Stephen Colbert" about covering the story.

"Charlie and I, weíve worked together, weíve been friends," she said, "but when you think about the anguish of those women, despite the friendship, you still have to report the news."

King told the Times that, in some cases, firing can be a harsh punishment and cautioned against punishing alleged offenders without due process.

"I do worry about that, because I think when a woman makes an accusation, the man instantly gets the death penalty," she said. "There has to be some sort of due process here. All of these inappropriate behaviors are not all the same."

Similarly, King believes some men should be given second chances. But, she added, "you canít come back if you donít get the lesson and you havenít acknowledged that you behaved badly."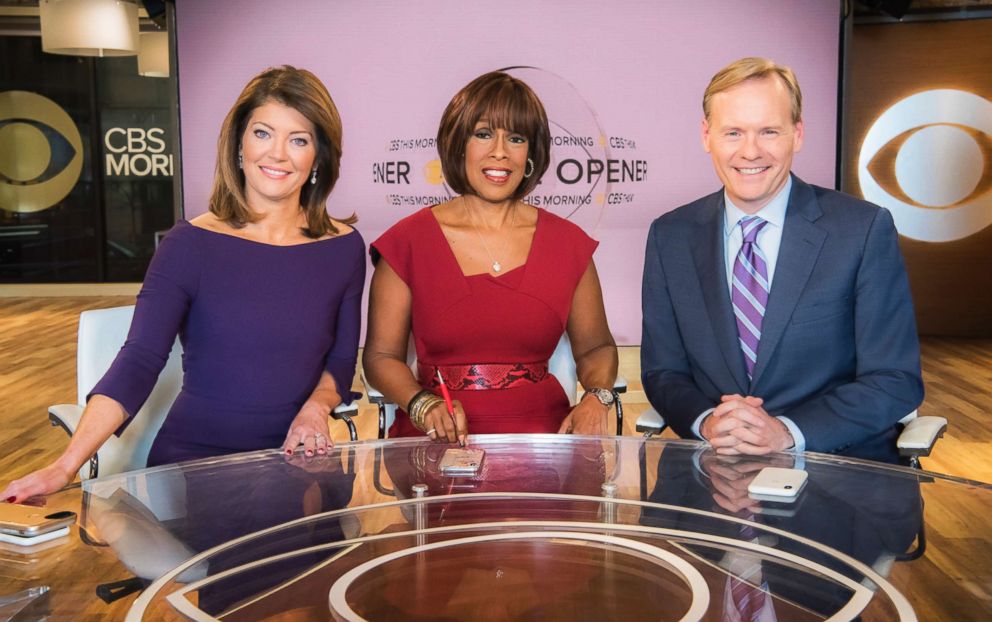 "CBS THIS MORNING" Co-hosts: Norah O'Donnell, Gayle King, and John Dickerson, Jan. 9, 2018.



John Dickerson replaced Rose as co-anchor, a move that King supported.

"There are a lot of men in the world; I think itís good to have one at the table. I really advocated bringing in another man," she said. "Could Norah [O'Donnell] and I have done it? Yep, but Iím glad that wasnít the decision that was made."