Kauai Man Sentenced for Child Pornography, Sex Abuse
Hawaii News Now
June 15, 2018

http://www.hawaiinewsnow.com/story/38438256/son-of-a-kauai-priest-sentenced-for-child-pornography-sex-abuse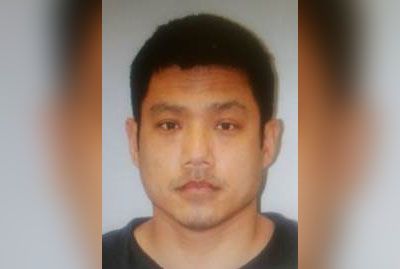 Michael Terui, 38. (Image: Police mug shot)



LIHUE, KAUAI (HawaiiNewsNow) -

A Lihue man will spend 25 years behind bars after pleading guilty to numerous sexual offenses involving young children.

According to the Department of Justice, 38-year-old Michael Terui was sentenced Thursday on four counts of manufacturing child pornography.

The DOJ says Terui was an outreach resource for his father's church. Through that position in the ministry, officials say he lured dozens of kids during sleep overs and gatherings, and molested them.

He would entice the children with video games and movies. Once he earned their trust, the DOJ said he used hidden and handheld cameras to record sexual acts.

The DOJ says his victims ranged in age from 7 to 13 years old, and the abuse took place for more than a decade.

"Terui engaged in sex acts with the children, often while they were sleeping (or pretending to sleep)," the DOJ said in a news release.

Chief Judge Seabright called Terui's actions "shocking, abhorrent, callous, and devastating" at his sentencing. Seabright added that Terui's actions "left a trail of pain" and was the "worst type of breach of trust possible."

Upon their investigation, authorities confiscated more than 75 pornographic videos and 690 images of children saved on devices at his home.

In addition to his 25-year sentence, he will remain under supervised release for the rest of his life. He will also have to register as a sex offender.