Bill Kenneally Sex Abuse Survivors Welcome Terms for Inquiry
Irish Times
June 17, 2018

https://www.irishtimes.com/news/crime-and-law/bill-kenneally-sex-abuse-survivors-welcome-terms-for-inquiry-1.3533872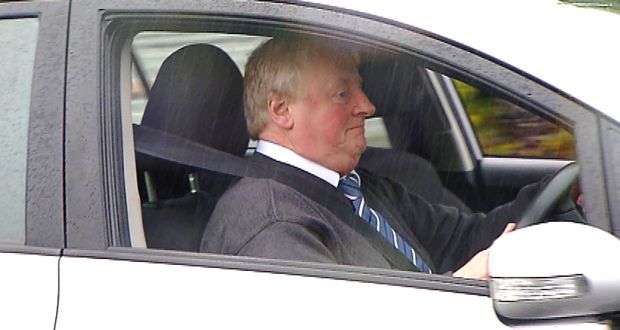 Bill Kenneally driving near Waterford Court in late 2015. File photograph: Patrick Browne



A group of sex abuse survivors have welcomed the terms of reference announced by Minister for Justice Charlie Flanagan for a commission of investigation into the handling of complaints against convicted Waterford sex abuser Bill Kenneally.

Jason Clancy, whose complaint in 2013 led to a Garda investigation into Kenneally's abuse of 10 boys in the 1980s, said he and five other men who had pressed for a commission of investigation were very pleased with what the Minister had proposed.

"We are very happy with the terms of reference announced by Minister Flanagan – when we met him earlier this year, he and his officials presented us with terms of reference so we took them away and discussed them with our solicitor Darragh Mackin," said Mr Clancy.

"We made some amendments and we came back to Minister Flanagan with our amended terms of reference and he accepted them, and that's what he presented to the Seanad this week – and we're confident that they are broad enough to ensure a full and thorough commission of investigation."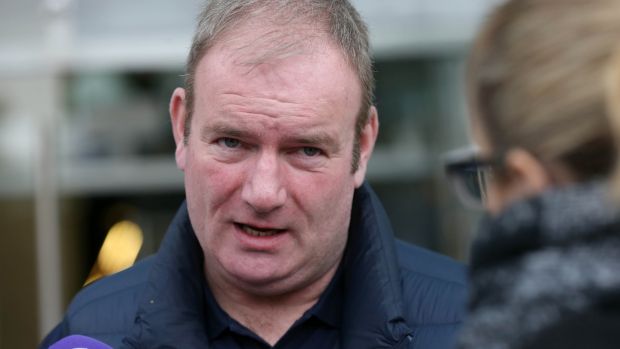 Survivor of convicted paedophile Bill Kenneally's abuse, Jason Clancy, speaks to media outside the Court of Appeal in Dublin last February. File photograph: Collins Courts



Speaking in the Seanad, Mr Flanagan explained that the terms of reference stemmed from information provided by Mr Clancy and his fellow abuse survivors – Colin Power, Barry Murphy, Kevin Keating, Paul Walsh and Gerry Mullane – to his predecessor as minister for justice, Frances Fitzgerald.

The six men had called for the inquiry after it emerged in 2016, when Kenneally was being sentenced for having abused them and four other boys during the 1980s, that two senior gardai in Waterford, Supt Sean Cashman and Insp PJ Hayes, were made aware in 1987 that Kenneally had abused another boy.

Never investigated

Supt Cashman and Insp Hayes never investigated the matter, however, as no formal complaint was made, and instead spoke to Kenneally after contacting him through his uncle, late Waterford Fianna Fail TD Billy Kenneally, and he gave an undertaking to gardai to go for counselling and treatment.

Mr Flanagan told the Seanad that retired Circuit Court Judge Barry Hickson will "first be asked to investigate the extent of the knowledge within An Garda Siochana during a particular time-period, 1985 to 1992, of the allegations against Mr Kenneally".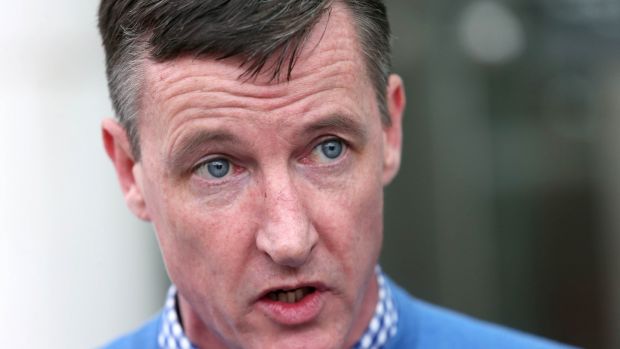 Survivor of convicted paedophile Bill Kenneally's abuse, Colin Power, speaks to media outside the Court of Appeal in Dublin last February. File photograph: Collins Courts



He said that if information emerged indicating that gardai­ were informed of the allegations against Mr Kenneally, either before or after those particular years, then the commission was empowered to investigate that information further.

Terms of reference

Mr Flanagan said that terms of reference agreed to with the abuse survivors, in addition to referring to An Garda Siochana, also contained references to the South Eastern Health Board, Basketball Ireland, the Waterford Catholic diocese and unnamed "political figures".

While the allegations made by the abuse survivors were primarily against the Garda, the commission may have to investigate acts or omissions of the other organisations if it was shown gardai passed information to them in relation to any offences allegedly committed by Kenneally.

Kenneally is currently before the courts on 99 criminal charges and Mr Flanagan pointed out the commission may be required to pause its work if requested to do so by the DPP should a concern arise that something being discussed at the commission might interfere with the criminal trial.

Mr Flanagan said both Judge Hickson and the Attorney General, Seamus Woulfe SC, have estimated it will take up to a year for the commission to report due to the various allegations that have been made and the potential number of witnesses to be called.

Mr Clancy told The Irish Times that he and his fellow abuse survivors will soon submit a list of more than 50 people whom they believe would be in a position to assist Judge Hickson in his inquiry, while he expected the commission, which will hold its hearings in Dublin, to start within a matter of weeks.

"We understand Judge Hickson is in the process of retaining junior and senior counsel and solicitors to assist him, and the motion allowing the commission of investigation will go into the Dail this week and then to Cabinet next week and then start within a couple of weeks – so it's very welcome news."