Fr Tony Mcaleese Ordained for the Diocese of down and Connor
BBC News
June 18, 2018

https://www.bbc.com/news/amp/uk-northern-ireland-44515178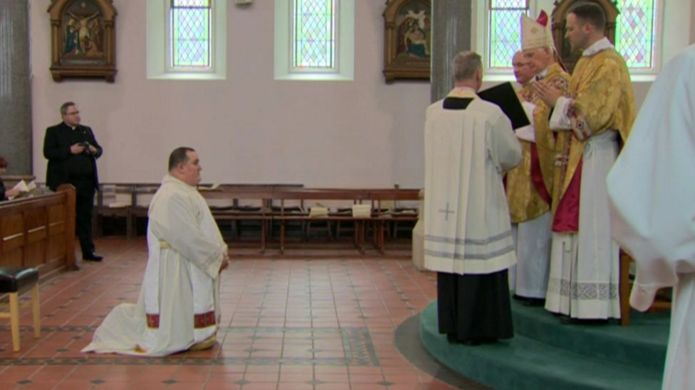 Bishop Noel Treanor ordaining Tony McAleese in the the Catholic priesthood



A former catering manager has been ordained a Catholic priest for the Diocese of Down and Connor.

Fr Tony McAleese was ordained by Bishop Noel Treanor at a Mass in the Church of St Vincent de Paul on Sunday.

He is the first priest originally from Belfast's St Vincent de Paul parish to be ordained there in 50 years.

The 34-year-old is a native of the Ligoneil area in north Belfast and said it was a wonderful occasion.

He felt that his late mother would have been with him in spirit for his ordination, he said.

'Servant of Christ'

He said the prayers of people of the diocese brought him into the priesthood, which he described as a calling from the Lord.

He also said that personally, the problems that face the Catholic Church did not affect him with regards to his vocation, as "our Lord, he started with twelve... the church grew to what it is now, over two billion [members].

"Jesus is still present... there's a hunger out there for the love of Christ," he said.

He also said his goal as a priest was to be "a servant of Jesus Christ" and that he was both nervous and excited about saying his first Mass.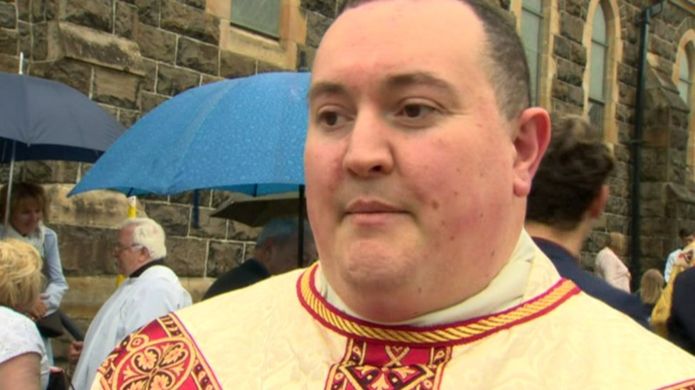 Fr McAleese says prayers brought him to the priesthood



Fr McAleese studied philosophy at Queen's University College, Belfast, and theology at St Patrick's Pontifical University, Maynooth.

He has also worked in hospital and parish ministry in various parishes including St Agnes' Parish, Belfast and the parish of Downpatrick.

He has also completed a hospital chaplaincy course.