Institutional Abuse Survivors Urge Senators to Reject National Redress Scheme
By Airlie Ward
ABC
June 18, 2018

http://www.abc.net.au/news/2018-06-18/institutional-abuse-redress-scheme-requires-overhaul-survivors/9879438

Groups representing survivors of child sexual abuse say the Federal Government's redress scheme is fundamentally flawed and should be rejected by the Senate.

Beyond Abuse, and Survivors and Friends, have written an open letter to senators, who will begin debating the bill this afternoon, urging them to reject it in its current form.

All the states and territories, along with the Catholic Church, Scouts Australia, the Salvation Army, YMCA Australia and the Anglican Church, have committed to the redress scheme recommended by the Royal Commission into Institutional Responses to Child Sexual Abuse to compensate people who were sexually abused in state institutions.

The royal commission's report was released late last year after a four-year inquiry, and found tens of thousands of children had been sexually abused.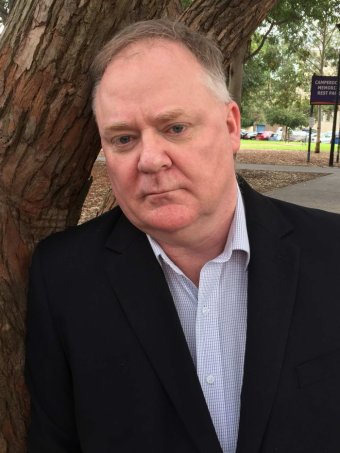 PHOTO: Mr Fisher says abuse survivors could be further



Steven Fisher from Beyond Abuse said the bill had "the potential to further traumatise survivors in its present form".

"One survivor said to me 'OK so I've been screwed by a priest, I've been screwed by the Church and now I'm going to be screwed by the Government'."

Mr Fisher said a major concern was the scheme's settlement matrix which gives points depending on the severity of abuse, the effect on a survivor's life and where the abuse took place.

The total number of points determine the payment.

"It is our understanding that if you were abused in a church or house a survivor may score fewer points [than if they were abused in an institution]," Mr Fisher said.

"It is a well known fact that the severity of the abuse has no bearing on potential psychological damage."

He said he personally knew a victim who was chased and tongue kissed by a priest, and the victim later took their own life.

'Secondary victims' ignored in scheme

Richie Scutt from Survivors and Friends said it was unfair secondary victims were left out of the scheme.

Mr Scutt said loved ones of those who had suicided or died prematurely because of abuse should be included.

Mr Scutt said another major concern was the funding limit on counselling which is to be set at $5,000.

He said that was not what was recommended by the royal commission.

Mr Fisher said the indexation of payments was cruel and could see some survivors go through the application process and end up with nothing.

"On the face of it this looks like an exercise in saving money," he said

Both groups said none of this information was on the redress scheme's website.

Mr Fisher said he only got the detail in a phone conversation on Friday and was told the information would not go onto the website until after the legislation had passed.

He said the process lacked transparency and looked sneaky.

Earlier this year Victorian senator Derryn Hinch promised to push the Federal Government to expand the national redress scheme to cover physical and psychological abuse suffered by children in institutions as well as sexual abuse.

The Australian Greens have indicated they would support the Federal Government's redress scheme even though the legislation is flawed.

Rachel Siewert, the Greens' spokesperson on Family and Community Services, said she shared the concerns raised by abuse survivors, but on balance the party had decided to vote for it.

"It is not perfect, it is not the best it can be, but in the circumstances we had the very difficult choice to make and we have come down on the side of let's get the scheme up and running but commit to making sure there are some improvements in the scheme," she said.

Social Services Minister Dan Tehan defended the scheme.

"My number one priority has been to have the National Redress Scheme up and running by 1 July," he said.

"Survivors have waited too long for this and the fact that we are so close is a testament to their passion.

"We will have a National Redress Scheme that covers the overwhelming majority of survivors who will be able to get an apology, access to treatment and a monetary payment."