Affidavit: Ex-priest Assaulted Victim during Confession
By Andra Litton
KTSM
June 20, 2018

https://www.ktsm.com/news/local/el-paso-news/affidavit-ex-priest-assaulted-victim-during-confession/1251391636

The criminal complaint affidavit against a former Catholic Priest accused of sexually assaulting an underage parishioner for seven years was released to KTSM on Wednesday.

Miguel Luna, 68, is charged with one count of Aggravated Sexual Assault of a Child. According to court documents, the alleged victim was interviewed by El Paso Police on October 20, 2017 in reference to the allegations against Father Luna.

The victim, now 36, served as an altar-server at local churches in El Paso when she met Luna. She told investigators that Luna began kissing and sexually abusing her at age 8 during confessions.

She recalled Luna telling her "remember this confession, so whatever happens in here stays in here," according to court documents.

The affidavit goes on to say that when the girl turned 12, Luna's sexual abuse escalated. The victim in the case reported to police that the abuse continued until she turned 17.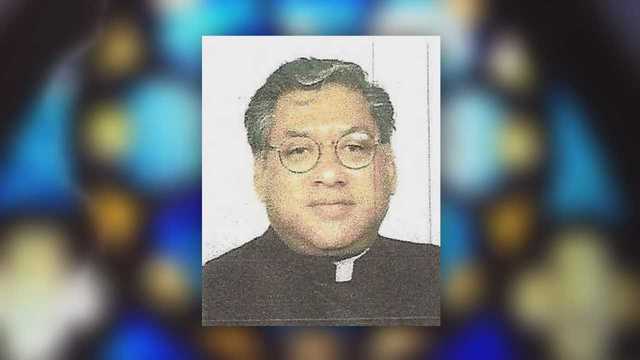 In August 2017, El Paso Bishop Mark Seitz told the media they were investigating sexual assault allegations against Luna. According to Seitz, Luna was removed from the ministry in December 2013 at the recommendation of the Diocesan Review Board.

"When I arrived in the diocese, I started learning about situations and became familiar with his case," Seitz said at the time. "There had been some accusations against him that would probably be labeled as sexual harassment."

According to the diocese, Luna served at the following local parishes since his ordination in 1982:

Blessed Sacrament

Corpus Christi

Our Lady of Assumption

San Antonio de Padua

San Lorenzo

St. Matthew

St. Pius X

St. Thomas Aquinas

He also served at other Texas parishes in the towns of Alpine, Fort Davis, Marathon and Kermit.

The state of Texas has no statute of limitations for felony criminal cases involving sexual assault of a minor or indecency with a child. There is a limitation of 15 years from the victim's eighteenth birthday for civil cases.

El Paso Police ask anyone with information regarding alleged abuse by Luna to call (915) 212-0382. Luna remains behind bars at the El Paso County Detention Center on a $50,000 bond.