Kck Priest Is Defrocked Years after Investigation into Sexual Abuse Allegations
By Judy L. Thomas
Kansas City Star
June 20, 2018

https://www.kansascity.com/news/local/article213549964.html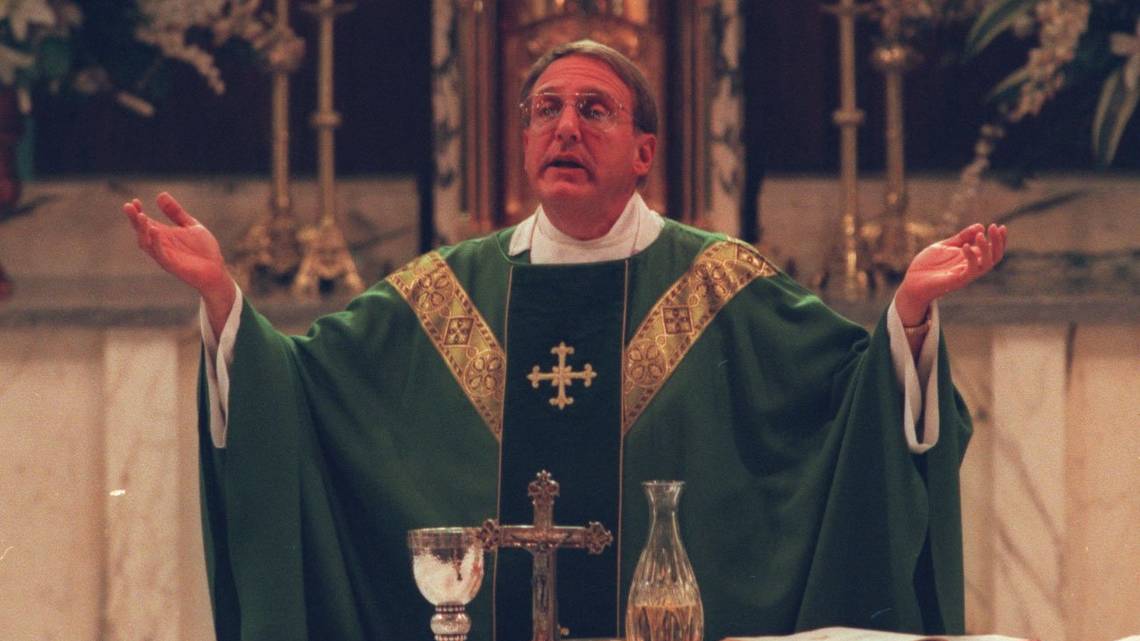 The Rev. John Wisner served in several parishes in the Archdiocese of Kansas City in Kansas. Star file



A priest in the Archdiocese of Kansas City in Kansas has been defrocked years after an investigation into multiple allegations of sexual abuse.

The Rev. John H. Wisner was returned to the lay state, or laicized, by a decree issued by Archbishop Joseph F. Naumann, according to an announcement published May 25 in The Leaven, the archdiocesan newspaper. Naumann issued the decree on Dec. 21, the announcement said, and it was affirmed by the Vatican's Congregation for the Doctrine of the Faith on March 2.

The archdiocese said it had received multiple allegations of sexual abuse of minors against Wisner starting in May 2012. He was immediately suspended from active ministry and law enforcement was notified, the archdiocese said. An investigation by the archdiocese found the allegations to be credible, it said, and in November 2012, archdiocesan officials sent the results to the Vatican.

At the time, an archdiocesan spokeswoman said that Naumann had removed Wisner from active ministry after receiving a complaint from a 45-year-old man who alleged Wisner had inappropriately touched him in 1982 on a youth outing when he was 15. The archdiocese received two more allegations after that from men in their 40s.

Wisner, who also is a medical doctor, denied that he engaged in sexual misconduct, the archdiocese has said. He was never criminally charged related to the decades-old allegations.

He could not be reached for comment Wednesday.

Ordained in 1972, Wisner served as an associate pastor at St. Agnes Parish in Roeland Park and worked at Sacred Heart and Christ the King parishes in Kansas City, Kan., and St. Joseph Parish in Shawnee.

He also had been an associate professor at the University of Kansas School of Medicine in the psychiatry and behavioral sciences department, retiring in September 2012, according to the school.

A victims' advocate group on Wednesday issued a statement criticizing the archdiocese for taking so long to announce Wisner's removal from the priesthood.

"While we are glad that this former priest has been removed from ministry, we are disappointed that the resolution of this case was kept virtually secret," said Melanie Sakoda, secretary of the Survivors Network of those Abuse by Priests. "In 2002 the Catholic bishops pledged to be more transparent, and this does not seem in keeping with that promise. The survivors who came forward at great personal cost deserve to be validated publicly."

Sakoda said there may be other victims "suffering alone and in silence."

"These tortured souls may think that they were the only ones who were hurt by Father Wisner," she said. "A public announcement from the bishop would have served as a first step on their path to personal healing."

Wisner and the archdiocese settled a lawsuit last year with a man who accused Wisner of sexually abusing him when the man was a minor. Rebecca Randles, the man's attorney, said Wisner's defrocking was bittersweet.

"While we are satisfied that Dr. Wisner has been removed from the priesthood in the Archdiocese of Kansas City in Kansas," she said, "we are saddened that it took so many shattered lives and so many years for it to occur."