Duterte Claims Respect for Church, Attacks Priests Again
UCA News
June 21, 2018

https://www.ucanews.com/news/duterte-claims-respect-for-church-attacks-priests-again/82625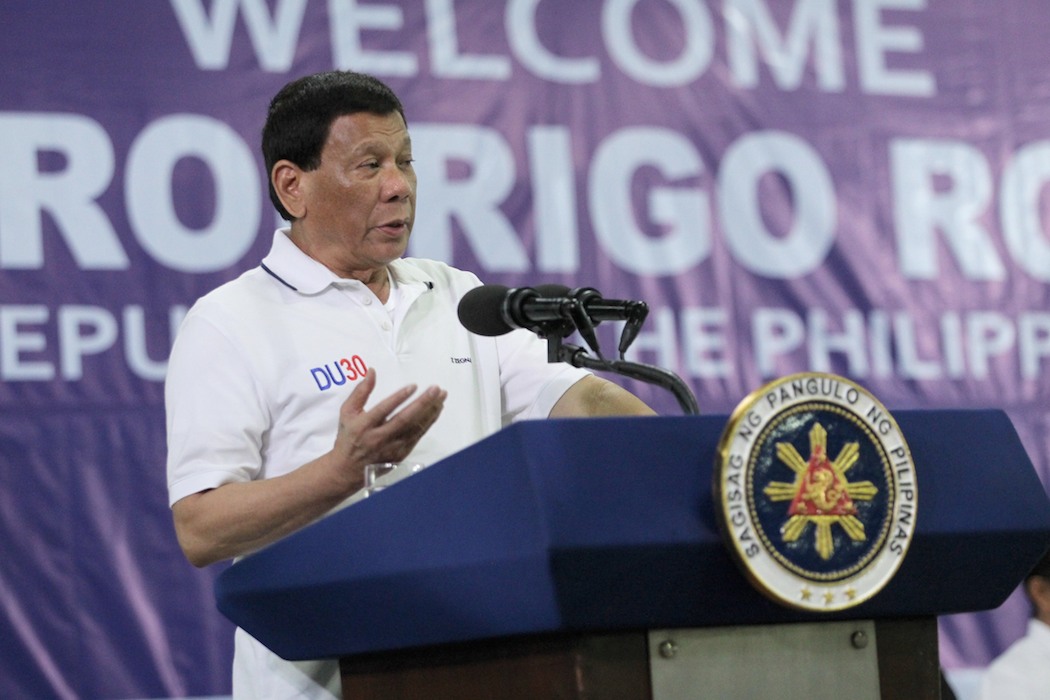 Philippine President Rodrigo Duterte pauses during a speech in the province of Iloilo on June 20 when he hears the ringing of church bells. (Photo courtesy of the Presidential Communications Office)



Philippines President Rodrigo Duterte has hit back at critics and claimed he respects the Catholic Church despite his tirades against bishops and priests whom he has repeatedly accused of corruption and illicit affairs with women.

Rights activists and church groups say the president's verbal attacks against church leaders have emboldened some people to attack members of the clergy in recent months.

Duterte denied persecuting priests this week, saying that his administration "does not have a policy against priests" and he could not order the killing of church leaders.

"As a matter of fact, I respect the church," the president said in a speech in Iloilo province on June 20. "The truth is, I cannot order the killing of priests, women, and children," he said.

While the president was speaking in the town of Cabatuan, church bells tolled as part of a daily symbolic protest against drug-related killings in the country.

Hearing the bells, Duterte stopped talking and waited for the ringing to stop.

"Was it the Angelus? Do you pray it here? If there's a Catholic here, let us pray or else the priests will get angry," said the president.

"I don't want to create a scene, but I have my duty. I'm a Christian, and I believe in God. I respect the tolling of the bells," added Duterte.

He then said in jest that the ringing went on too long.

The president said he knows that the ringing was to protest the proliferation of illegal drugs, corruption, and other social ills that he said his government was trying to curb.

"For whom does the bell toll? It tolls for thee. For whom does the bell toll? It tolls for you. Drugs. Corruption," said Duterte.

The president then talked about priests whom he accused of having sexual relations with women. He said some ended up baptizing their own children.

He said he did not want to go into detail about it although he claimed to have documents to back his allegations.

He added that he would not divulge the information to spare the church from embarrassment.

In May, Duterte claimed that slain Catholic priest Mark Anthony Ventura had romantic relations with eight women.

"If you had an affair with the wife of a policeman, if you had an affair with the wife of the vice mayor, if you had an affair with moneyed businesswomen, you will really get killed," the president said at the time.