Nsw Looks to Reforms in Response to Child Sex Abuse Royal Commission
By Lisa Visentin
Sydney Morning Herald
June 21, 2018

https://www.smh.com.au/politics/nsw/nsw-looks-to-reforms-in-response-to-child-sex-abuse-royal-commission-20180622-p4zn2r.html

The NSW government will pursue extensive reforms as it adopts hundreds of recommendations from the royal commission into child sex abuse, but it has not endorsed new laws to force priests to break the confessional seal.

In a lengthy report released on Saturday, the NSW government formally responded to every recommendation made by the commission, accepting 336 recommendations outright or in principle, and leaving 14 "subject to further consideration".

In the report, the NSW government acknowledged the survivors of institutional abuse "and the impact of past failures of governments to protect them".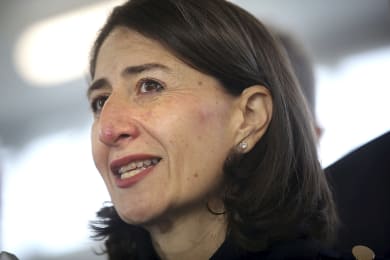 NSW Premier Gladys Berejiklian.



"We are deeply sorry for the hurt and suffering this abuse has caused and continues to cause," the report said.

The government has already announced many of its key reforms in response to the inquiry, including new offences of failing to report child abuse and a new maximum sentence of life in prison for those convicted of repeated child sex abuse.

Among the new commitments outlined in the report, the NSW government accepted the commission's proposed "Child Safety Standards", which recommended that institutions have child protection measures embedded into their governance and culture.

To achieve this, it recommended institutions implement new policies such as establishing "child-focused complaint handling systems" and further training for staff "on indicators of child maltreatment, particularly institutional child sexual abuse".

In adopting this measure, the NSW government said the recommended standards were "consistent with the approach to child-safe organisations operating in NSW".

NSW Premier Gladys Berejiklian said the government was determined to prevent the kind of institutional abuse disclosed during the five-year-long royal commission "from ever happening again".

"From schools to early childhood services, sport and recreation groups and more, we will act to ensure that the institutions entrusted to care for our children provide safe places to learn, play and live," Ms Berejiklian said.

The official response comes amid ongoing debate around the commission's controversial recommendation that each state legislate a new offence criminalising the failure by religious clergy to report disclosures of child abuse made to them during confession.

While the report did not adopt this recommendation, it left open the door for the government to pursue the issue from a national platform.

"Whether or how the offence will apply to members of the clergy where the information about an

Ms Berejiklian in April indicated this was her preferred approach, stating the Council of Australian Governments (COAG) process was the "best way to deal with it".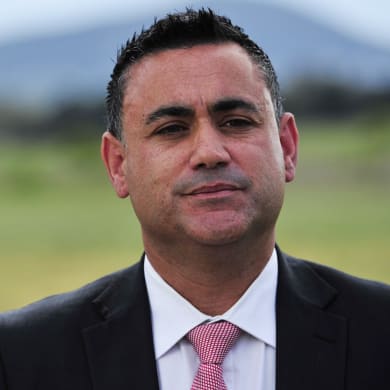 'We have an obligation to protect children and we need to do that,' NSW Nationals leader John Barilaro said.



In contrast, however, deputy premier John Barilaro forcefully endorsed the new offence last week, declaring the government had a responsibility to act.

"No institution or organisation should be ever exempt from taking responsibility or [permitted to hide] behind their own internal rules," Mr Barilaro said.

"We have an obligation to protect children and we need to do that, and no one is exempt from that."

South Australia and the ACT are the only jurisdictions to have passed legislation extending mandatory reporting laws to the confessional.

In May, NSW became the first state to pass legislation to create the national redress scheme for institutional child sex abuse, which will give survivors access of up to $150,000 in compensation.

Attorney General Mark Speakman has recently announced a suite of legal reforms, including the scrapping of the "Ellis defence", which enabled institutions to use trusts to hide assets and avoid liability for child abuse.

This year, Mr Speakman will also introduce into legislation two new forms of liability, including a new statutory duty on institutions to prevent child abuse.