Pope Francis Ireland visit: All you need to know about the pontiff's trip
By Madhvi Mavadiya
Daily Mail
June 26, 2018

http://www.dailymail.co.uk/news/article-5887007/Pope-Francis-Ireland-visit-need-know-pontiffs-trip.html?ITO=1490&ns_mchannel=rss&ns_campaign=1490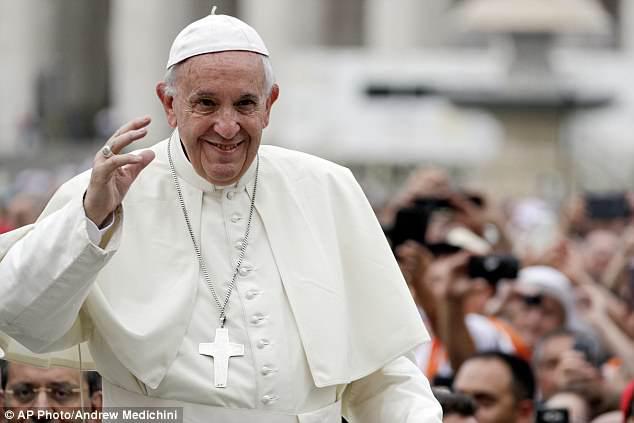 Pope Francis arrives for his weekly general audience, in St.Peter's Square, at the Vatican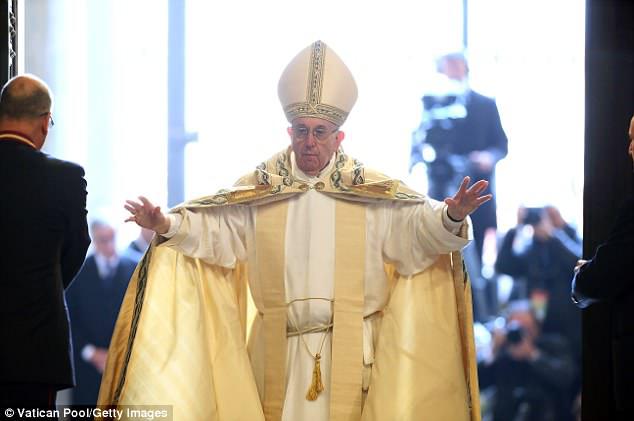 Pope Francis opens the Holy Door of St. Peter's Basilica in 2015 in Vatican City, Vatican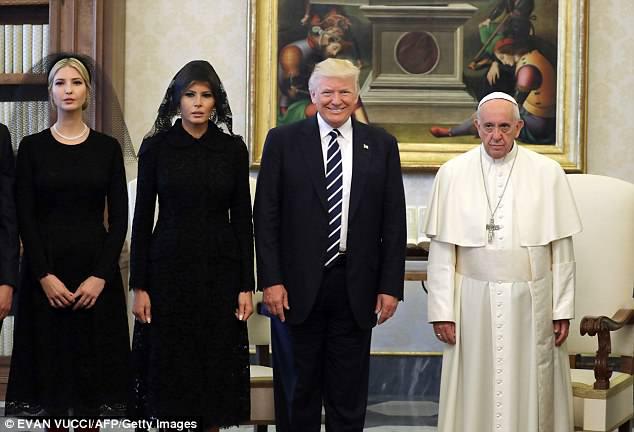 Pope Francis poses with Donald Trump, Melania Trump and Ivanka Trump during an audience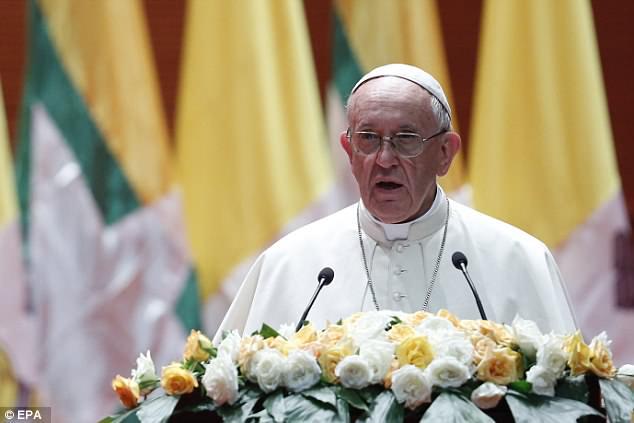 Pope Francis speaks during a ceremony of Speech in Naypyitaw, Myanmar in November 2017
Pope Francis is expected to visit the Republic of Ireland in August and all 45,000 free tickets for the pontiff's trip to Knock Shrine in County Mayo were allocated within hours of being released.
During his two-day visit, the Pope will lead Catholic ceremonies at a number of venues across Ireland and his tour will conclude with a final Mass in Phoenix Park in Dublin, for which tickets are still available.
Here's everything you need to know about Pope Francis's visit to Ireland, his itinerary and how to get tickets to the events at Croke Park and Phoenix Park.
Who is Pope Francis?
The first Latin American and the first Jesuit to lead the Catholic Church, Pope Francis is the 266th pope of the Vatican City state.
Born Jorge Mario Bergoglio on December 17 1936 in Buenos Aires, Argentina to Italian immigrants, he was known to like dancing and studied to become a chemical technician before joining the priesthood.
However, at the age of 21, he was diagnosed with severe pneumonia and had to have his right lung partially removed during a time when he worked as a doorman at a nightclub in Buenos Aires.
In 1958, Jorge entered the novitiate of the Society of Jesus and two years later, he took his first vows as a Jesuit and went on to study humanities in Chile before returning to his country to study philosophy.
The future Pope taught at highly respected establishments in Santa Fe and at the Colegio del Salvador and ended his education at the San Miguel Seminary in the 1960s, studying theology.
In 1969, he was ordained as a Catholic priest and completed his tertianship in Spain before taking his final vows.
After finishing his doctoral thesis in Germany, he became an auxiliary bishop and in 1997, was named coadjutor archbishop before being given the role of archbishop of Buenos Aires.
Jorge elevated to Cardinal in 2001 and by 2005, he was the second in the conclave to elect Cardinal Joseph Ratzinger as Pope Benedict XVI. Following the former Pope's resignation, Pope Francis was elected on March 13, 2013.
However, the new Pope was quick to garner attention for his comments. After urging the Mafia to pray for the three-year-old girl who was shot in the head in Italy, he said that evolution and the Big Bang Theory were consistent with Catholic beliefs.
Pope Francis has also been outspoken against Donald Trump's proposals for border controls and immigration.
Pope Francis Ireland visit
Pope Francis will arrive in Ireland on Saturday, August 25 and will do a two-day tour around the Republic, in the first papal visit to the country for almost 40 years. He will visit Dublin's Phoenix Park, Croke Park and Knock Shrine in County Mayo.
The tour will take place during the Catholic Church's World Meeting of Families festival, which is being hosted in Dublin in 2018.
The organisers of the event revealed that they expect 'hundreds of thousands of people from across Ireland and abroad' to attend the final Mass on Sunday, August 26.
Pope John Paul II's appearances in Dublin in September 1979 drew crowds of more than 2.5 million people, which was over half of the state's population at the time.
Pope Francis itinerary
Saturday, August 25
10:30 - Arrival at Dublin Airport for official welcome
10:45 - Transfer to Áras an Uachtaráin (Irish president's residence)
11:15 - Welcome ceremony with President Michael D. Higgins
12:10 - Arrival at Dublin Castle for meeting with authorities, civil society and diplomatic corps
15:30 - Visit to St Mary's Pro-Cathedral
16:30 - Private visit to the Capuchin Day Centre, a centre for homeless people
19:45 - Preside at the Festival of Families at Croke Park stadium
Sunday, August 26
08:40 - Departure by plane for Knock
09:45 - Arrival at Knock Shrine for visit to the Apparition Chapel and recitation of the Angelus
11:15 - Departure by plane for Dublin
12:30 - Lunch with the Papal Delegation
15:00 - Closing Papal Mass of the World Meeting of Families in Phoenix Park followed by a meeting with the Irish bishops
18:30 - Farewell ceremony at Dublin Airport
18:45 - Departure by plane for Rome
23:00 - Arrival in Rome
Pope Francis tickets
Most Pope Francis free tickets had already been allocated hours after they were released on Monday, June 25 and although the majority of the Croke Park stadium tickets are not available, Phoenix Park tickets are still available.
Tickets for the final Mass and a separate ceremony in Knock have also been made available on the World Meeting of Families 2018 website.