Former St. Agnes Priest John Wisner Formally Defrocked 6 Years after Abuse Allegations Surfaced
By Jay Senter
Shawnee Mission Post
June 28, 2018

https://shawneemissionpost.com/2018/06/28/former-st-agnes-priest-john-wisner-formally-defrocked-6-years-after-abuse-allegations-surfaced-72230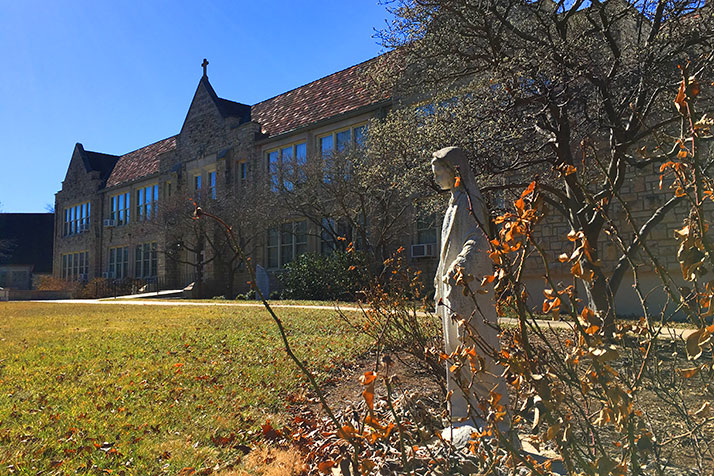 Rev. John Wisner was a priest at St. Agnes Church in Roeland Park when alleged abuses occurred.



Two years after a lawsuit against the Archdiocese of Kansas City in Kansas alleged that a priest working at St. Agnes Church in Roeland Park had sexually abused a boy during a church trip, the Vatican has affirmed a decree removing him from the priesthood.

An alleged victim of abuse by Father John Wisner first came forward in 2012, saying that Wisner had molested him when he was a 15 year old on a youth outing to Table Rock Lake in Arkansas in 1982. Two additional men came forward with similar allegations against Wisner. The archdiocese investigated those claims and found them credible. Archbishop Joseph Naumann suspended Wisner from active ministry in May 2012, but he was not defrocked.

Naumann issued a decree formally removing Wisner from the priesthood in December, and it was affirmed by the Vaticanís Congregation for the Doctrine of the Faith in March. The decree was announced publicly in late May in a brief story in The Leaven, the official newspaper of the Archdiocese of Kansas City in Kansas..

Wisner was first ordained in the early 1970s and worked at St. Agnes parish. He also worked with churches in Shawnee and Wyandotte County. He taught classes in psychiatry at the University of Kansas Medical School, as well.

The Survivors Network of those Abused by Priests (SNAP) said it was pleased to see Wisner finally removed from the ministry, but was sharply critical of the way in which the church handled the issue.

Melanie Sakoda of SNAP issued the following statement on the situation:

While we are glad that this former priest has been removed from ministry, we are disappointed that the resolution of this case was kept virtually secret. In 2002 the Catholic bishops pledged to be more transparent, and this does not seem in keeping with that promise. The survivors who came forward at great personal cost deserve to be validated publicly.

Moreover, there may well be other victims who are suffering alone and in silence. These tortured souls may think that they were the only ones who were hurt by Father Wisner. A public announcement from the bishop would have served as a first step on their path to personal healing.

Contrary to what was written in the announcement, we would also encourage anyone with information about criminal behavior to report directly to law enforcement, not the Church. Those who believe themselves to have been abused can also reach out to support groups like ours for help and support.