New Orleans Deacon Arrested for Child Rape Serving As Lector at Mass

By Anita Carey
ChurchMilitant.com
July 10, 2018

https://www.churchmilitant.com/news/article/new-orleans-abp.-disappointed-by-former-deacon-still-serving




A Louisiana parish was up till last month still allowing a former deacon accused of multiple counts of sex abuse to serve as lector — despite the archdiocese paying out a $500,000 settlement on his behalf.

In May, the archdiocese of New Orleans paid out half a million dollars to settle an abuse claim against George Brignac, a former deacon and teacher from Holy Rosary School. Brignac was accused of grooming and raping a young boy numerous times, starting in 1979 when the victim was 8 years old.

The lawsuit was only filed this year because the victim claimed he repressed the abuse until a chance meeting with Brignac and the boy's mother in a grocery store last year.

Despite this settlement, Brignac was allowed to serve as a lector at St. Mary Magdalen in Metairie, Louisiana for "several years." Church Militant contacted the parish but was told Fr. Chris DeLerno, the pastor, was on retreat and would not be available for a week.

In a statement, Abp. Gregory Aymond said, "I was utterly surprised and terribly disappointed when I found out that several years ago a priest had given Mr. Brignac permission to serve as lector."

Aymond acknowledged that the priest knew Brignac was removed from the diaconate and "should never have granted this permission."

"As soon as I was notified Mr. Brignac was serving as a lector, I took immediate action, and he will no longer serve in that capacity anywhere in the archdiocese of New Orleans," Aymond said.

Sarah McDonald, director of communications for the archdiocese, noted Brignac was informed he could no longer serve as lector by June 25.

In an interview with The New Orleans Advocate, Brignac said Fr. DeLerno, pastor of St. Mary Magdalen, allowed him to be a lector when he knew he was removed from active ministry in 1988. Brignac claims, "They asked me if I could read at Mass," adding, "I didn't do anything other than that."

In that interview, Brignac said, "I'm not going to deny that I have touched a child," explaining, "I would not have gone into teaching if I were not attracted to children."

Insisting he didn't do it for "immoral purposes," he claimed that a psychologist he saw years ago determined it was "asexual."

"Any actions of intimacy between my students and me — and family and me, have no sexual motive," Brignac said.

This is not the first allegation for Brignac, who faced two other charges of sexual misconduct with at least six other pre-pubescent boys. He was investigated in 1977 while he was at Jefferson Parish and again in 1988 in Orleans Parish. Neither investigation resulted in a conviction or any action from the archdiocese.

Brignac even admitted his misconduct to St. Matthew's school officials Fr. John Bendix and Sr. Agnes Laborde, but they determined his actions were only a "weak moment" and Brignac promised "it would never happen again."

Months passed without action from the archdiocese until the Sheriff's Office finally arrested Brignac in 1977 and charged him with three counts of indecent behavior with a juvenile. Judge Fred Bowes acquitted him of the charges after Brignac's defense attorney claimed the boys' testimony was a conspiracy to use Brignac's self-enforced celibacy "with our present preoccupation with the concept that any physical contact with a youngster is sexually motivated and is therefore a molestation."

One of the boys testified that he saw Brignac rubbing more than one boy's "weenies."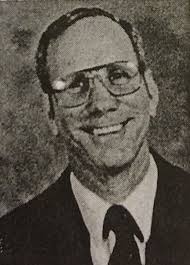 George Brignac in a yearbook



A mother of one of those boys told The Advocate she believed the verdict was "preordained," saying, "I don't know of any other trials in which you have clergy come into the courtroom in complete regalia and go into the judge's chambers."

One of Brignac's later allegations in 1980 was investigated by New Orleans police detective Stanley C. Burkhardt — a convicted pedophile, who was deemed "sexually dangerous" for his actions in distributing child pornography featuring young boys. He also plead guilty to molesting a 9-year-old family member but was not given any additional prison time. Burkhardt was released to a halfway house in 2015.

That investigation resulted in Brignac's second arrest for molestation, with the charges of indecent behavior with a juvenile and contributing to the delinquency of a juvenile, but it was never prosecuted. Burkhardt's report on the case noted that the archdiocese of New Orleans gave him the runaround but that he eventually determined "no sexual contact has ever occurred" between Brignac and his other students.

The archdiocese eventually removed Brignac from the diaconate ministry in 1988 after he was accused of fondling a 7-year-old boy. Despite prosecutors attempting to prove a clear pattern of predation, the state dismissed the charges after the parents refused to go forward with the case. The then-archbishop of New Orleans, Philip Hannan, removed Brignac from ministry without listing a reason in the archdiocese's records.

Brignac claims the recent press has "ruined" his life. He said the allegations are a "misinterpretation of my conduct" and he wishes everyone would "let this die."

Roger Stetter, an attorney representing five other alleged victims, plans to meet with New Orleans police to discuss additional charges. While some of the abuse may be outside of the statute of limitations, child rape is not.

"I expect that even more victims are going to come forward," Stetter said.