November Trial Scheduled for Retired Fort Atkinson Priest Accused of Sexually Assaulting Altar Boy 'at Least 100 Times'
By Katie Delong
FOX6
July 12, 2018

https://fox6now.com/2018/07/12/november-trial-scheduled-for-retired-fort-atkinson-priest-accused-of-sexually-assaulting-altar-boy-at-least-100-times/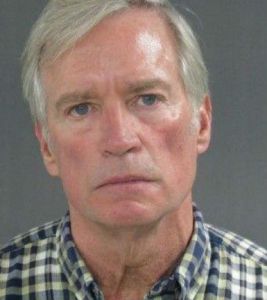 William Nolan



A retired Fort Atkinson priest, accused of sexually assaulting an altar boy when he was between the ages of 13 and 16, will stand trial in November.

William Nolan, 65, was in court Thursday, July 12 for his arraignment. Nolan "stood mute," and not guilty pleas were entered on his behalf. A jury trial was scheduled to begin on Nov. 26, with a pre-trial conference set for Sept. 5.

Prosecutors say Nolan, who retired in 2007, sexually assaulted an altar boy beginning in the winter of 2006, and continuing until the summer of 2010. He faces six felony counts of second degree sexual assault of a child.

The victim, who is now 25, came forward in April 2018, and told investigators he was a former student of St. Joseph's Catholic School in Fort Atkinson — and Nolan was the priest of St. Joseph's Catholic Church. The victim was an altar boy at the church. He said "Father Bill" began sexually assaulting him when he was 13 years old. He said sexual encounters occurred "at least 100 times" over four to five years, at Father Bill's office in the church, Father Bill's house, the altar boy room at the church and other places in the community.

The criminal complaint details seven alleged instances of sexual assault — three instances at Father Bill's home in 2006, twice in his office after Mass in 2006, one at a Jefferson County park during a cross country run and one during a winter ski trip to Tyrol Basin.

The last time it happened was in the bathroom of the church office, the complaint says.


Nolan made his initial appearance in court on May 17. He appeared via videoconferencing from the Jefferson County Jail for bond purposes. A $50,000 signature bond was set.


William Nolan



The Diocese of Madison released this statement that day:

"The diocese recently learned that Fr. William Nolan (64) was arrested by the Fort Atkinson police, with charges pending. Today, we were informed that he has been charged with six counts of second-degree sexual assault of a minor (under the age of 16), as documented in the formal criminal complaint, filed today in Jefferson County Circuit Court.

Upon learning of his arrest and pending charges a diocesan representative contacted the Fort Atkinson police assuring them of our full cooperation. Simultaneously, and although Fr. Nolan has been retired since 2007 and does not hold any ecclesiastical office or function, Bishop Morlino placed him on what is commonly called "administrative leave," as required by the Essential Norms in force in the dioceses of the USA. This includes a total exclusion from any exercise of priestly ministry while the matter is pending. The diocese also began its own canonical process of investigating these allegations, and the diocesan Sexual Abuse Review Board was engaged.

Fr. Nolan retired from full-time ministry in the diocese in 2007, at his request. His last assignment was as pastor of St. Joseph Parish, Fort Atkinson, from 2002-2007. This is when and where the allegations being investigated are claimed to have taken place. They were brought directly to the civil authorities in Fort Atkinson and were only shared with Church officials as Fr. Nolan's arrest was set in motion. This is the very first the diocese has heard of these accusations.

Previously Fr. Nolan had served at parishes in Cambridge, Janesville, Watertown, and Madison. Until the current allegations, the diocese had received no allegations of misconduct connected to any of his assignments.

The Diocese of Madison has no further information or comment to share regarding these allegations at this time. As previously stated, we will cooperate fully with those investigating the allegations and desire to allow the legal process to run its course.

We appeal to all to cooperate and respect the legal proceedings and for prayers for all affected by these very serious charges."

Fr. Nolan served as witness in associate pastor's case

According to Peter Isely of SNAP, the Survivors Network of Those Abused by Priests, Nolan was a witness in a fellow priest's case in 2005 involving Rev. Gerald Vosen. At the time, Vosen was trying to prove the man who accused him of sexual assault defamed him.

"To see father Nolan there describing how it was impossible this could have happened — it was complete and utter nonsense," said Isely.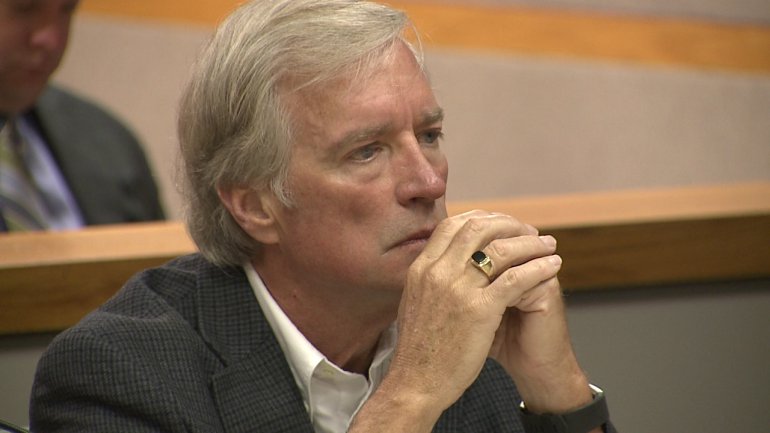 William Nolan



A Janesville Gazette article from August 2005 showed Nolan, who had previously been Vosen's associate pastor, was a key witness. Nolan claimed there would be "little or no opportunity" for someone to assault someone else because of how busy the church was, but in an earlier deposition, he said, "an assault in the rectory 'was possible.'"

"It's not unusual to have offenders who are living together in the same rectory or same location," said Isely.

While Vosen was never criminally charged, Nolan has been.

"A lot of these offenders know each other and share with each other their experience in what they're doing," said Isely.

Another possible allegation against Fr. Nolan investigated by police

After news came of charges against Nolan, the Diocese of Madison said another adult man came forward accusing Nolan of sexual misconduct. The diocese said it turned over that information to police.

During a news conference announcing the charges, Fort Atkinson police officials noted another incident involving Nolan.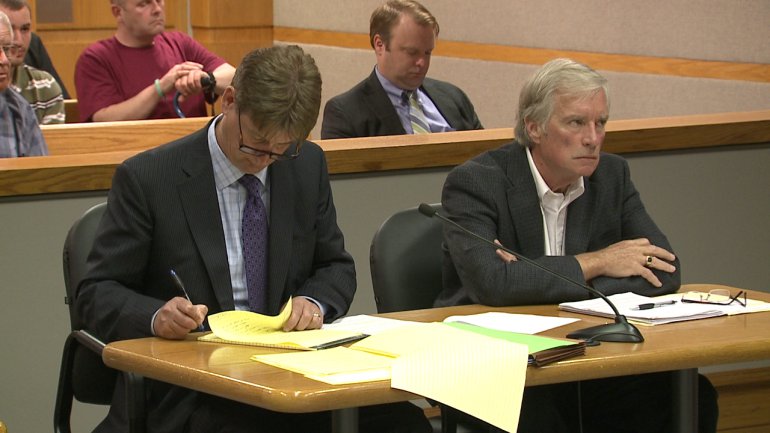 "There was one other incident that we ran into…about an allegation in the City of Janesville, but nothing developed out of that," police said.



On May 21, the Diocese of Madison released a statement saying a man came forward and accused the retired priest of sexual misconduct. The alleged victim's wife told FOX6 News over the phone, that in 2009, her then-21 year old husband received a drink from Nolan. They claim the man passed out and woke up by himself in his underwear.

"I don't have much information on that, but I know that it did not involve a juvenile," police said.

The man claimed he went to police, but his family didn't want to press charges. He also claimed that church officials pressured him to keep quiet.

Officials with the Diocese of Madison said they never received such a complaint about Nolan until May. Church officials confirmed in 2009, they were contacted by a third party who raised concerns, but said, "until (May), the adult male involved consistently stated to the diocese that he did not accuse Father Nolan of sexual misconduct and he disclaimed the third party."

The man's wife said he was in contact with the diocese several times since 2009, and the diocese even paid for his therapy for years.

Diocese officials said once they were made aware of the recent allegation, they immediately went to police. Janesville police said they're not investigating anything, and referred any other comments to the city attorney.

Fort Atkinson police said they are not involved in this incident.