New Orleans police open criminal investigation into defrocked deacon George Brignac
By Jim Mustian
New Orleans Advocate
July 14, 2018

https://www.theadvocate.com/new_orleans/news/courts/article_844b4e64-870c-11e8-84f0-2f2910122768.html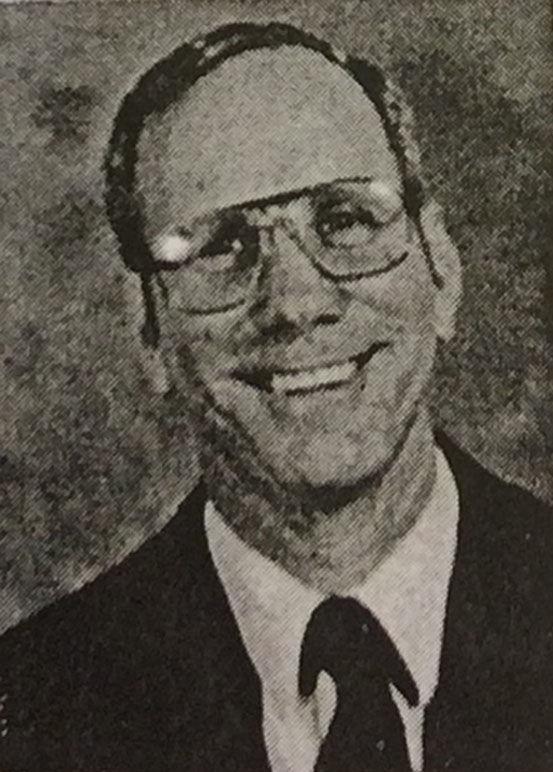 George Brignac, pictured in a Holy Rosary yearbook photo from the early 1980s.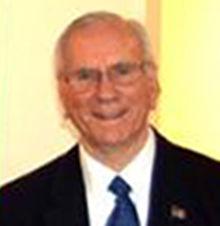 George F. Brignac served as a lay lector at St. Mary Magdalen Catholic Church despite being removed from the Catholic ministry in 1988 amid a host of sexual abuse allegations.
The New Orleans Police Department has opened a criminal inquiry into George F. Brignac, a former Catholic deacon accused of raping an 8-year-old altar boy nearly four decades ago.
The alleged victim, now 46 and living in St. Tammany Parish, recently received a settlement of more than $500,000 from the Archdiocese of New Orleans after church officials determined his sexual assault claim was "credible."
The man met with NOPD sex crimes detectives Thursday and provided a detailed statement, according to his attorney, Roger Stetter.
"They reached out to me," Stetter said of the detectives. "They said that this was a first-degree rape case because the victim was under 10 years old. I think they're going to proceed full speed ahead."
Investigators questioned his client at length, Stetter said, and seemed "gung-ho" about pursuing a case against Brignac, a defrocked deacon who was accused of molesting at least a half-dozen other young boys during his lengthy tenure as a schoolteacher.
The man who met with police told The New Orleans Advocate on Saturday that detectives are reviewing claims of other victims. There is no statute of limitations in Louisiana for child rape cases.
The NOPD declined to comment.
Jason Berry, a New Orleans author who has written extensively about the sex abuse scandal in the Catholic Church, said he would be surprised if prosecutors do not aggressively pursue claims against Brignac despite the evidentiary hurdles that often hamper decades-old cases.
"There has been a major shift in public thinking about these cases," Berry said in a recent interview. "There once was a presumption in law enforcement that if a priest got in trouble, you'd simply hand him over to the archbishop or cardinal. But I think that attitude has largely eroded, in part because of the heavy media attention."
The alleged victim has said he repressed memory of the abuse until his mother ran into Brignac at a grocery store last year. He said he did not report the sexual assault to police sooner because he did not want his family to learn of his suffering.
"From the time this victim came forward to us, we have pledged our cooperation and support to him and in any law enforcement investigation," Archbishop Gregory Aymond said in a statement issued late Friday. "Today I reiterate that pledge of continued full support and cooperation of the Archdiocese of New Orleans as authorities investigate."
The man accused Brignac of abusing him from 1979 through the early 1980s, when Brignac was a deacon at Our Lady of Rosary Parish and a teacher at Holy Rosary School.
The man's lawsuit said Brignac began by giving the altar boy small gifts like ice cream and baseball cards. The deacon told the boy he was special and that Brignac loved him, the lawsuit says, and he admonished him not "to tell his parents because 'they would not understand our relationship.' "
As time passed, Brignac began "dry humping" and sexually abusing the boy, the suit says.
"Brignac followed these depraved acts by sodomizing plaintiff, then a pre-adolescent boy, many times," the lawsuit states. "The rapes occurred in the bedroom of Brignac's home and, on one occasion, in the backseat of his car."
The man's lawsuit says he has suffered a host of complications — both physical and psychological — that still plague him today.
Brignac said in an interview last month that he could not be expected to remember what happened between him and the altar boy because so much time has passed but that "whatever it is, it wasn't a rape."
In a second interview earlier this month, he did not deny touching little boys as a deacon but insisted he never did it for "immoral purposes."
The NOPD inquiry is at least the fourth time Brignac has been investigated by police. By the time he met the altar boy at Holy Rosary, he had been tried and acquitted of molestation charges in Jefferson Parish.
He was arrested in New Orleans on similar allegations in 1980 and 1988, but prosecutors ultimately did not pursue those charges. The archdiocese did not remove Brignac from the ministry until 1988, and he was permitted to serve as a lector at St. Mary Magdalen Catholic Church in Metairie until last month.
Aymond, in his statement, apologized to all victims abused by clergy and invited other victims to come forward "so that we can walk with you towards healing."
"Jesus reminds us that we must seek truth and justice," he said. "I promise my prayers for all involved as this issue moves forward. No one should suffer abuse, especially by someone in ministry."
Contact: jmustian@theadvocate.com