James Gill: Catholic officials 'instinctively secretive,' even in defrocked New Orleans deacon's case
By James Gill
New Orleans Advocate
July 18, 2018

https://www.theadvocate.com/new_orleans/opinion/james_gill/article_a10f36c6-8a15-11e8-8762-475fd04ca88a.html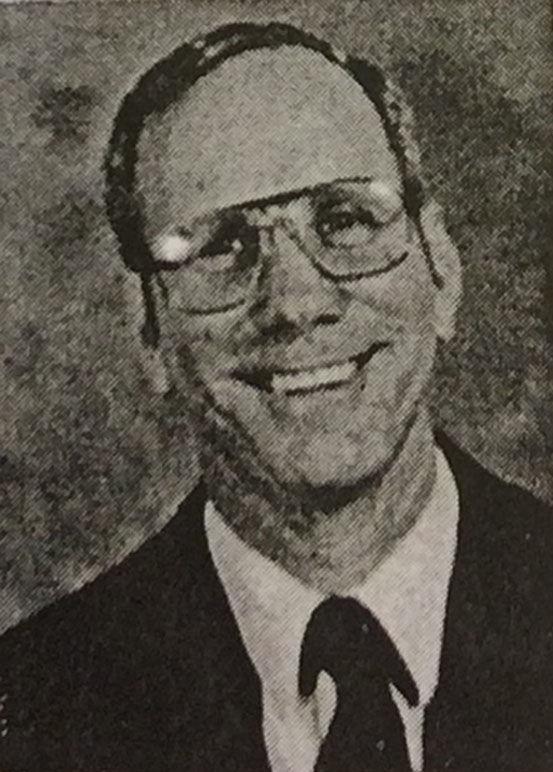 George Brignac, pictured in a Holy Rosary yearbook photo from the early 1980s.
Pretty much the world's first inkling that the Catholic hierarchy had been shielding pedophile priests came when Lafayette's Gilbert Gauthe pleaded guilty in 1985.
New Orleans journalist Jason Berry was in the courtroom for the Gauthe hearing, and thus got to break the biggest, most sordid ecclesiastical story in many years. Now that NOPD is weighing charges against ex-deacon George Brignac, Berry notes how things have changed since the days when church policy was to say nothing and shunt the perverts of the priesthood off to prey on the children of a different parish.
Three years after Gauthe was sent to prison, New Orleans prosecutors dropped charges of child molestation against Brignac after the alleged victim refused to testify. But the evidence was evidently damning, for Brignac was promptly defrocked by then-Archbishop Philip Hannan.
So for sure, the church was now sworn to quit covering up for the sinners in its midst and to extend proper protection to the children in its care. This moral reawakening may have owed much to the revulsion that overcame the public when it became apparent that the church had harbored sexual predators time out of mind. The billions paid out to settle lawsuits have also no doubt encouraged the church to mend its ways.
But old habits die hard. Certainly if Brignac is convicted this time — he has managed to beat the rap a couple of times — the credit won't go to the archdiocese, which has paid more than $500,000 to settle a lawsuit filed against him. The plaintiff claimed that he was repeatedly raped as a young boy long ago, and his account was so compelling that the church paid the damages without even bothering to file a response to the lawsuit.
The church didn't bother to inform members of its flock either, and Brignac, to all appearances, continued to enjoy its approval as a lector at St. Mary Magdalen Church in New Orleans. And so he would no doubt have continued had The Advocate not discovered in June that the lawsuit had been settled six weeks earlier. Even then, Brignac was still in his post two days after the story ran, when Archbishop Gregory Aymond wrote a letter to parishioners assuring them that he had acted "quickly and pastorally" in response to the lawsuit.
Further quick and pastoral action was required of Aymond when he discovered that a parish priest, since retired, had taken on Brignac as a lector. Brignac finally got the heave-ho and Aymond declared he should never have been given the job in light of the sexual scandal 30 years earlier.
Brignac had already survived one in 1978 and continued as a deacon after being acquitted in a bench trial of sexually assaulting a minor in Jefferson Parish. The judge, Fred Bowes, was a dedicated Catholic who did not need long to reach a verdict. It was just a year later that the plaintiff in the just-settled lawsuit says Brignac started to sodomize him.
Brignac continued to attract complaints of sexual abuse after being transferred to Orleans Parish, where prosecutors were obliged to drop charges against him in 1988 when the victim's parents refused their cooperation. Hannan found ample cause to defrock him, however, although it was not reported at the time.
The archdiocese reached a confidential court settlement with another of Brignac's victims in 2013, so the latest lawsuit should not have come as a shock.
The new policy of candor embraced by church authorities when the great pedophile clear-out got underway is evidently still not fully observed. Parishioners are supposed to be informed as soon as "credible allegations" of sexual abuse are made, but on this occasion, The Advocate had to do the archdiocese's job. Aymond says he could not make the announcement, because he needed the victim's permission and a confidentiality clause was in effect. Neither assertion is true, according to the victim's attorney. Catholic prelates remain instinctively secretive.
State law provides the option of the death penalty for child rape, but the U.S. Supreme Court ruled that unconstitutional in 2008. Now the penalty is mandatory life, although prosecutors may go for a lesser crime. Even so, NOPD must hold more terrors for Brignac than the church ever did.