"Suddenly I Don't Feel like I'm Going to Hell': Priest Abuse Victim Reacts to Diocese Report
By Brandie Kessler
York Daily Record
August 2, 2018

https://www.ydr.com/story/news/2018/08/02/harrisburg-catholic-diocese-clergy-priest-abuse-victim-learns-others-also-accused-priest-guy-marsico/885015002/

For decades, Todd Frey wondered if he was the only child to suffer sexual abuse at the hands of his priest.

"Is there by chance another one? One of my classmates?" Frey asked himself and others over the years. "I've really battled with this in ways you can't imagine."

On Wednesday, when Frey learned that the Diocese of Harrisburg had released the names of 71 priests and other clergy, he finally got an answer.

On the list, was the name of the priest Frey says abused him in York in the early 1980s:

Guy Marsico.

Next to Marsico's name, a brief description of the allegations against him:

Multiple.

Frey realized he was not alone.

As that hit him, he began to cry, then tried to get his words out.

"To be the only person...versus being more than one voice," he trailed off. "It's like...suddenly I don't feel like I'm going to Hell."

'Catholics thrive on the word guilty'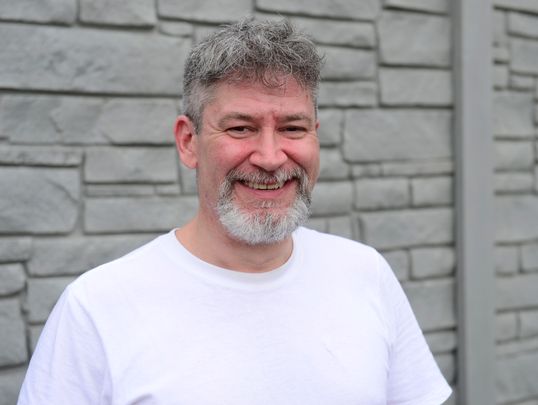 In the 1980s when he was 13, Todd Frey said he was sexually abused by a priest at York's St. Rose of Lima Church. For years, he thought he was alone, but after the Diocese of Harrisburg released the names of 71 priests accused of sexual abuse, he realized he wasn't the only one. (Photo: Anthony J. Machcinski, York Daily Record)



Matthew Haverstick, an attorney for the Harrisburg diocese, on Wednesday stressed that the men identified on the list have not been found guilty. Rather, the list is a historical record of all clergy in the diocese from about the 1940s alleged to have sexually abused or inappropriately touched children.

Only people whose allegations had not been proven false were named.

The Daily Record has tried unsuccessfully to reach Marsico since 2016 in regard to allegations of abuse. He could not be reached for comment this week.

Since the first time Frey was abused in the rectory at St. Rose of Lima in York, Frey said he has felt immense guilt. That guilt, among other things, led Frey, now 50 and living in Ephrata, Pennsylvania, to believe he was responsible for what happened.

He remembered that first encounter with vivid detail.

Frey wanted to pursue the priesthood himself. He met Marsico when he was a student at St. Leo the Great in Rohrerstown, Pa. Marsico, a priest, worked there, but moved on to St. Rose of Lima in York County, in 1983.

Frey thought that Marsico could help him, offer insight, in Frey's pursuit of becoming a priest.

Marsico invited him to come visit St. Rose of Lima.

Frey went.

In the rectory, he said, Marsico advanced on him.

"I remember the amber lights of the street lights on Market Street," Frey said. He was 14.

Marsico pulled his arm, bringing him closer, telling him how good of a massager he was.

"In the seminary he was known as the greatest massager," Frey said, repeating what Marsico had told him.

"I remember sitting, rather laying in the bed, looking at the amber lights, thinking, 'Make it stop,'" Frey said.

He said the floor of the rectory at St. Rose of Lima is burned into his memory because he stared at it to escape what was happening in the room during those encounters. "I could draw the floor of the rectory," he said.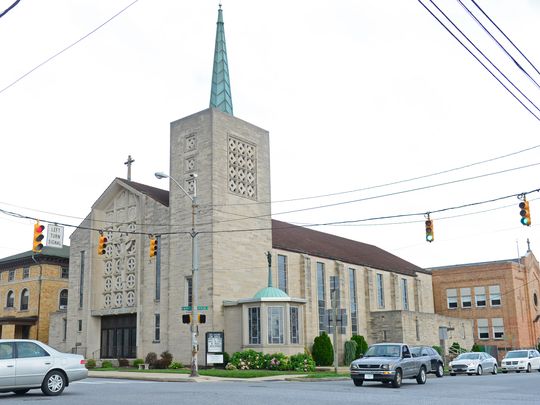 St. Rose of Lima Church in York. (Photo: Anthony J. Machcinski, York Daily Record)



Abuse happened elsewhere, too, Frey said.

He felt he had to do what Marsico told him. "I would go to Hell if I didn't do his commands," Frey said.

So he did what the priest told him to do. And he felt immense guilt later whenever he told anyone about what had happened.

"I'm tainting these people with something so perverted," Frey said. "Every time I would tell somebody different, I felt that if God was going to weigh this out, I'm going to be on the wrong end of the scale and Marsico was going to be superior."

Those feelings of guilt still haunt him.

"This Catholic church reminds you and repeatedly talks about guilt, acts of penance and all these things," Frey said. "Catholics thrive on the word guilty."

Seeing the church acknowledge Marsico and 70 others on Wednesday meant that Frey wasn't the one telling what happened.

Finally, the church was saying it.

But Frey's attorney, David Inscho, said the church doesn't get credit for speaking now. It should have been transparent years ago.

'Get the whole story out'

For many years, Frey sought information about such abuse in the Harrisburg diocese. Publicly, officially, the diocese said it knew of allegations against about 20 priests.

In the summer of 2016, the York Daily Record identified 15 more priests with ties to the Harrisburg diocese who had been accused of abuse.

Wednesday's report exposed many more suspects.

"Now," Frey said, "we've four times doubled (that number,) more so than that."

He said the Diocese of Harrisburg has often painted itself as being better than other dioceses with regard to allegations of abuse against its clergy.

Frey cited reports and court documents that say the grand jury investigation has named 300 priests who have been accused in six dioceses, including Harrisburg. "The Harrisburg diocese has almost a quarter of that," he said. "The Diocese of Harrisburg is not that clean."

Inscho said he and Frey want the Diocese of Harrisburg and all the other dioceses across the state and elsewhere to come clean with their records.

Inscho said he filed, on behalf of Frey, with the Supreme Court to get the grand jury report and all the clergy named in the report released to the public. "We made the decision that victims needed to be heard and the court needed to hear that it was important for victims to get the whole story out," Inscho said.

Frey echoed Pope Francis, in a speech he delivered to victims of clergy sexual abuse, when he visited Philadelphia in 2015.

Francis said he's ashamed that the people charged with caring for children had abused them.

"The crimes and sins of sexual abuse of minors may no longer be kept secret," Frey said, repeating the pope.

He hopes his speaking out might help other victims step forward and be heard.

"I feel it just may help one more child or bring one more predator to justice," Frey said.