Chestnut Hill Priest Removed from Ministry Pending Investigation of Child Sex Abuse Claim
Philly Voice
August 10, 2018

https://www.phillyvoice.com/chestnut-hill-priest-removed-ministry-investigation-child-sex-abuse-claim-pennsylvania/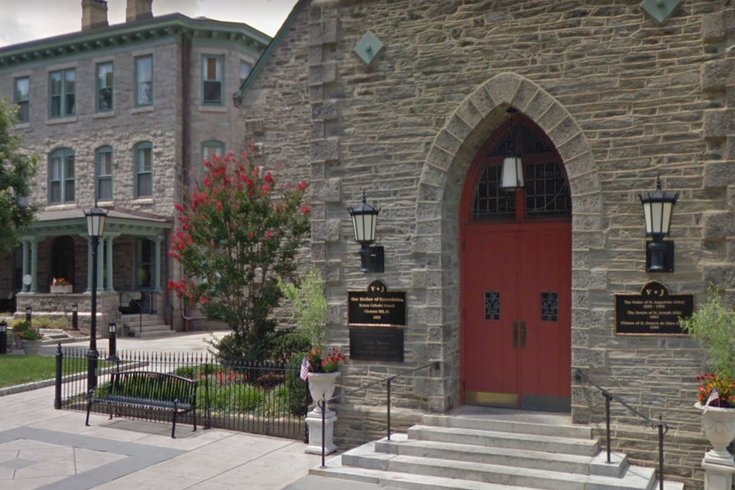 Our Mother of Consolation Roman Catholic Church on East Chestnut Hill Avenue in the Chestnut Hill section of Philadelphia.



A priest in residence at a Chestnut Hill parish has been removed from ministry after an allegation surfaced that he sexually abused a minor in 1985 before he was ordained.

The Rev. Mark F. Plaushin, a member of the Oblates of Saint Francis de Sales, had lived and celebrated Mass at Our Mother of Consolation parish since the summer of 2013. He has not lived at the parish rectory since the Wilmington-Philadelphia Province of the Oblates learned of the allegation on July 16.

The allegation was shared with parishioners by the Rev. Michael Murray, the assistant provincial for the Oblates, in an announcement at Masses the following weekend. In addition, letters were sent by the parish pastor, the Rev. Bob Bazzoli, to all registered parishioners as well as school and PREP religious education families.

A scouting group which Plaushin had served as chaplain also was notified, according to a spokesman for the Archdiocese of Philadelphia.

Plaushin, who is in his early 60s, is accused of sexually abusing a minor in Monroe County, Pennsylvania, in 1985, four years before he was ordained to the priesthood, according to Murray's announcement.

Plaushin has denied the allegation, according to Murray.

Plaushin did not respond to a request for comment via Facebook.

The allegation, reported to the Monroe County District Attorney's Office by church officials in the Diocese of Scranton, was not known prior to July 16 by the Oblates leadership, Archdiocesan administration or Bazzoli, Murray told parishioners. The DA's office notified the Oblates, which notified the Archdiocese of Philadelphia. Plaushin was placed on administrative leave and removed from ministry pending the outcome of an investigation. His name has been removed from the Our Mother of Consolation parish web site.

Plaushin had been one of four Oblates living at the parish, including Bazzoli.

The allegation is not related to the grand jury report on sex abuse of children by priests in six Catholic dioceses in Pennsylvania, including the Scranton diocese, the archdiocesan spokesman said.

Officials with the Oblates and Our Mother of Consolation have no evidence of any abuse at the Chestnut Hill parish.

"Neither Father Bazzoli nor I are aware of any complaints being lodged against Father Plaushin at your parish in regard to his interaction with minors and he had no formal duties with the school or the PREP program," Murray's letter read.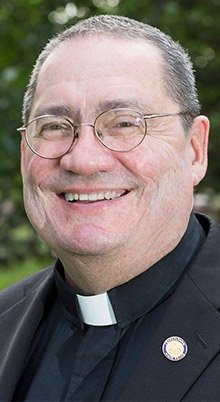 The Rev. Mark Plaushin, OSFS



According to Murray, Plaushin had completed mandatory Safe Environment Training programs and obtained appropriate child abuse clearances and criminal background checks, which are standard measures in parishes, schools, and ministries throughout the archdiocese.

According to a December 2017 feature story in the Chestnut Hill Local, Plaushin was a U.S. Army infantryman shortly after the end of the Vietnam War who went on to be ordained in the priesthood and serve as a chaplain during several tours in Iraq and Kuwait after the 9/11 terror attacks and at the Walter Reed Army Medical Center in Washington, D.C.

Retired in 2015 as an Army colonel, Plaushin recently was focusing on the opioids crisis, the newspaper reported, and was on sabbatical late last year to pursue a doctorate in public policy management and emergency management.

Before his arrival at Our Mother of Consolation, Plaushin was the executive director for public safety, security and health at DeSales University in Center Valley, Lehigh County, which is run by the Oblates.

In 2015, he taught a religion and culture course for Chestnut Hill College.

According to his public Facebook page, Plaushin is now living in Lithuania