Father of son abused by clergy falls deeper into 'dark hole' in wake of new report [with audio]
By Kevin Mccorry
WHYY
August 15, 2018

https://whyy.org/segments/father-of-son-abused-by-clergy-falls-deeper-into-dark-hole-in-wake-of-new-report/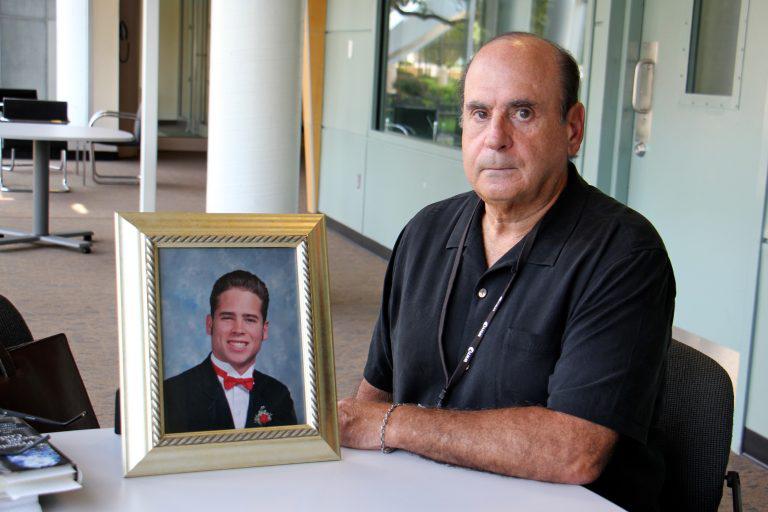 Arthur Baselice Jr. sits with a photo of his son, Arthur Baselice III, who was abused by two Franciscan clergymen in Northeast Philadelphia. Baselice III died of a drug overdose in 2006 at age 28.
Photo by Emma Lee
For years, Arthur Baselice Jr. has been in a self-imposed exile.
He doesn't like leaving his house. He avoids large family gatherings. He frequently bursts into tears.
It's been that way for more than a decade.
But the source of his pain began much earlier.
In the mid-1990s, his son, Arthur III, was given drugs and sexually abused by clergy at Archbishop Ryan High School in Northeast Philadelphia. His abusers included the principal, a Franciscan friar named Charles Newman.
The ordeal went on for years, and his son was emotionally ravaged by the experience. Arthur III eventually became hooked on heroin and died of an overdose in 2006 — leaving behind a young son and a hole in his father's heart.
Arthur III's abuse was not detailed in the two grand jury reports about Philadelphia clergy that came out in 2005 and 2011, but the archdiocese found the allegations credible and removed Newman from public ministry.
WHYY spoke with Baselice Jr. about his story in 2015.
Three years later, little has changed.
The father still has a tattoo of his son's face on his forearm. He still keeps some of his son's ashes in a bracelet on his wrist. He still has a shrine built to his son in his home in South Jersey.
"The only thing that's changed is the date. Everything else is the same," he said, adding that day-to-day life is "misery."
On the heels of Tuesday's release of a sweeping grand jury report implicating 301 "predator priests" across Pennsylvania who allegedly abused more than 1,000 children, Baselice says he's being sent deeper into a "dark hole."
This report focused on six other Pennsylvania dioceses: Allentown, Scranton, Harrisburg, Greensburg, Pittsburgh, and Erie.
"It stimulates emotions that I want to keep suppressed," he said. "I'm probably going to read the whole thing, but I got to do it in bits and pieces. I got to do it a little bit at a time because of the emotions. I'm tired of watching my wife cry. I'm tired of watching my daughter cry. I'm tired of crying. When does this end?"
For victims and their families, having these reports come to light can be a vindication, but there are also a lot of difficult emotions that can be a struggle to process years — and even decades — later.
Arthur Baselice Jr. knows that all too well.
His mission now is to push Pennsylvania lawmakers to change laws to be more friendly to victims of child sexual assault.