Bronx Catholic priest accused of sexually abusing teen
By Melkorka Licea
New York Post
August 18, 2018

https://nypost.com/2018/08/18/bronx-catholic-priest-accused-of-sexually-abusing-teen/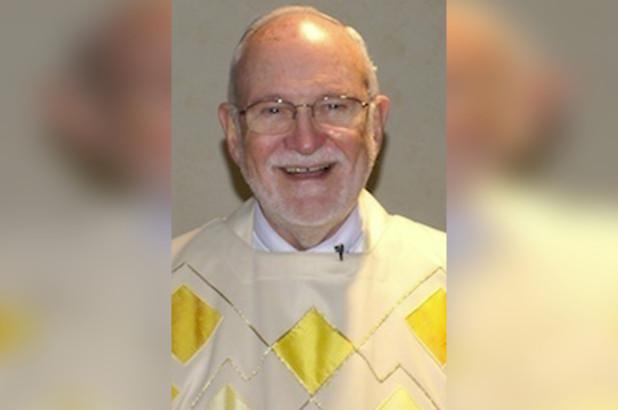 John T. Meehan
Days after a stunning report revealed rampant sexual abuse by perv priests in Pennsylvania, another accused holy man has been identified in New York, The Post has learned.
Father John T. Meehan, 81, allegedly committed "multiple incidents of sexual misconduct" against a teen victim at Cardinal Hayes HS in the early 1980s, the victim's lawyer said.
The accuser was given a cash settlement as part of an Archdiocese of New York program to compensate victims out of court.
Meehan was a guidance counselor at the all-boys Catholic school in The Bronx when he allegedly abused the victim, who at the time was between 14 and 16 years old, lawyer Michael J. Reck said.
The payment was among $4 million in settlements, ranging from $25,000 to $500,000, recently shelled out to 24 survivors represented by Reck. Collectively, those victims named nine priests, including Meehan, he said.
Hundreds of victims have been paid through the Independent Reconciliation and Compensation Program, launched last year by the archdiocese to compensate abuse victims out of court.
Reck praised victims in Pennsylvania and New York for coming forward.
"The brave survivors who report crimes perpetrated on them make children of today safer and allow those still suffering in silence to know they are not alone," Reck said.
Ordained in 1964, Meehan worked at Manhattan churches including Our Lady of Lourdes, All Saints and St. Charles Borromeo, where he served until 2017. It's unclear if Meehan retired or was defrocked.
Sexual abuse allegations at Cardinal Hayes have surfaced before: Several teachers and administrators, including a former principal, were accused of sexual abuse by students between 1970 and 2010.
Meehan worked at the school from 1980 to 1985.
The Manhattan District Attorney's office couldn't prosecute the victim's case because the statute of limitations had run out.
Victims say the settlements can't make up for their trauma.
"I was abused at 12, and I received a $100,000 reward, but it doesn't heal me of the lifelong problems that I have," said Tim Lennon, 71, president of the Survivors Network of those Abused by Priests.
"For some survivors $500,000 would barely cover a lifetime of therapy, and that doesn't even count lost income."
The Archdiocese declined to comment, and Meehan did not return messages.