Priest charged with indecent assault, sending nudes to 17-year-old parishioner
By Steve Novak
Lehigh Valley Live
August 21, 2018

https://www.pennlive.com/news/2018/08/priest_charged_with_indecent_a.html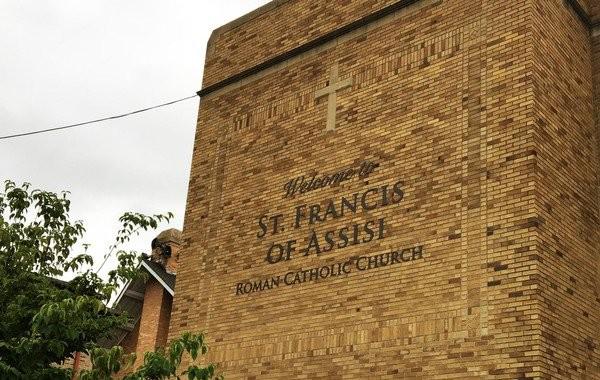 Kevin Lonergan, a 30-year-old priest at St. Francis of Assisi in Allentown, is accused of inappropriate sexual contact with a 17-year-old parishioner.
Photo by Kurt Bresswein
A 30-year-old priest is accused of sending nude photos of himself to a 17-year-old girl he met through his work at an Allentown parish.
The criminal charges come one week after the Pennsylvania attorney general released an 884-page grand jury report detailing decades of sexual abuse and coverups across six dioceses, including the Diocese of Allentown.
In a crowded news conference, Lehigh County District Attorney Jim Martin said the latest charges levied Tuesday are not related to the grand jury investigation.
Kevin Lonergan, of Pottsville, is charged with one count each of corruption of minors and indecent assault. He could face a maximum of nine years in prison if convicted of both counts.
Lonergan allegedly met the victim in August 2017 before Mass at St. Francis of Assisi church on 11th Street in Allentown, where he was assigned. He has been a priest for five years, and it was not immediately clear if he has worked at other churches.
He got her cellphone number from another member of the church and communicated with her, mostly via Snapchat, through January, the district attorney said. Some of those messages allegedly included nude photos.
In February, Lonergan hugged the victim at church -- she attempted to pull away, but he pulled her closer and grabbed her rear over her clothes, Martin said.
After the victim told another priest of the assault in June, the diocese reported it to the DA's office and Lonergan was immediately suspended from public ministry, according to both Martin and a statement from the diocese.
Though the are not connected, the allegations against Lonergan follow a grand jury report alleging that at least 1,000 identified children were abused at the hands of 301 priests across the state, including 35 named priests and one layperson in the Allentown diocese.
Martin said neither the timing of the report nor the fact that the case involved a priest affected how his staff investigated.
"Regrettably we have a lot of cases of this type, which involve child victims who are subject to sexual and other types of abuse," Martin said. "The fact that this happens to be a clergy member is certainly regrettable and in today's climate newsworthy, but it's much the same vein as any other case."
Contact: snovak@lehighvalleylive.com