Sex-abuse Victims Deserve a Grand-jury Investigation of Politicians Who Block Justice | Ronnie Polaneczky
By Ronnie Polaneczky
The Inquirer
August 26, 2018

http://www.philly.com/philly/columnists/ronnie_polaneczky/sex-abuse-victims-grand-jury-catholic-clergy-mark-rozzi-20180826.html?arc404=true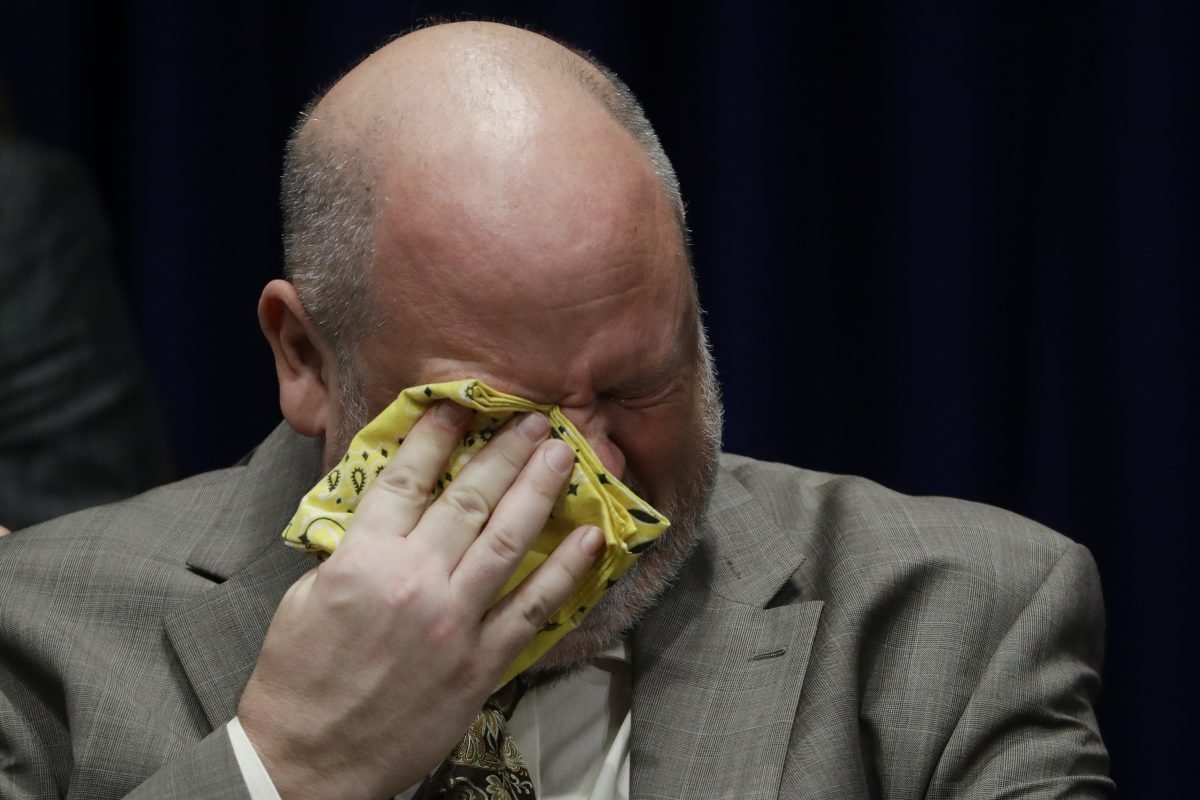 Former priest James Faluszczak, who says he was molested by a priest as a teenager, reacts as Pennsylvania Attorney General Josh Shapiro speaks during a news conference at the Pennsylvania Capitol in Harrisburg.



Dear grand jury members,

Thank you for your 24-month investigation into childhood sex abuse by Catholic priests and the cover-up that perpetuated it for decades.

You must feel drained. But we still need you.

Please convene one more time to investigate why Pennsylvania legislators keep blocking bills that would give all victims of childhood sex abuse a shot at justice.

The actions of some politicians are as chilling as those of the bishops and lawyers who protected the Church's assets instead of its children's innocence.

They're not trustworthy leaders. They're co-conspirators in an obstruction of justice.

We need you to name names. To connect the dots between legislators and certain lobbyists who infest the state Capitol. To rake through emails, reconcile bank records, and tally campaign donations.