Old Laws Close Case against Retired Louisiana Priest, Despite 'credible' Evidence of Rape
By Lanie Lee Cook
KATC
August 28, 2018

https://katc.com/news/katc-investigates/2018/08/28/old-laws-close-case-against-retired-louisiana-priest-despite-credible-evidence-of-rape/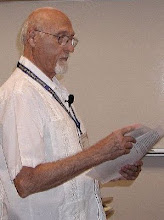 Gerard Smit, via BishopAccountability.org



State Police found "credible" evidence that a now-retired south Louisiana priest raped two altar boys in the 1960s and 1970s, but the way laws were written at the time of the alleged crimes prevents any prosecution from moving forward.

Police investigated the allegations against Gerardus "Gerard" Clement Smit after Roy Touchet, who served as Smit's altar boy during his time at St. Anne Church in Youngsville, filed a complaint in 2015. During that investigation, police found a second victim of Smit's and corroborated both of their allegations through Diocesan records that spanned two states.

But "after considerable legal research, it was determined that the limitations upon the initiation of prosecution had expired," a State Police investigator wrote in the report. "Therefore, the incident was closed administratively."

KATC Investigates obtained the State Police report through a public records request. The report does not identify the victims, per state privacy laws about victims of sexual abuse. But Touchet, who's now 68 and living in New Jersey, reached out to KATC about his experience and chose to be identified.

"No one believed us, because the priests were almighty, the bishops were almighty, the cardinals knew about it," Touchet said. "They just didn't want to do anything. They just covered them up."

Report: abuse spanned multiple parishes

Touchet, who also goes by the first name "Lee," said Smit began to abuse him in 1961, when he was 10 or 11 years old. In 2015, he told investigators that Smit molested him "under the guise of 'practice for Mass,'" and the abuse escalated to oral sex and anal intercourse.


Touchet told police he "cried during Smit's assaults and experienced rectal pain and bleeding," and at one point, "he urinated all over the mat on which Smit had him kneeling."

He also said the abuse happened both in Youngsville and in Acadia Parish, where Smit took him and other boys to a camp in Iota and sexually assaulted him.

State Police also identified a second person who claimed Smit raped him in the 1970s, when the altar boy was a student at Cankton Elementary School in St. Landry Parish. At the time, Smit worked as the boys' soccer coach at the school and served as a priest at the nearby St. John Berchman's Catholic Church.

The website for St. John Berchman's lists Smit as pastor there from 1966-75.

The former altar boy told police Smit caught him and another altar boy drinking the sacramental wine and sexually assaulted him as "penance." The abuse continued on multiple occasions in the boys' dressing rooms, and it escalated to oral sex.

He told police "Smit threatened him and told him he would tell (his) parents and that they would 'hate' him," according to the report.