Mom of Abused Son Rebukes Bishop for Making Pro-gay Priest 'spiritual Guide' for Abuse Victims
By Lisa Bourne
Life Site News
August 30, 2018

https://www.lifesitenews.com/news/mom-of-abused-son-rebukes-bishop-for-making-pro-gay-priest-spiritual-guide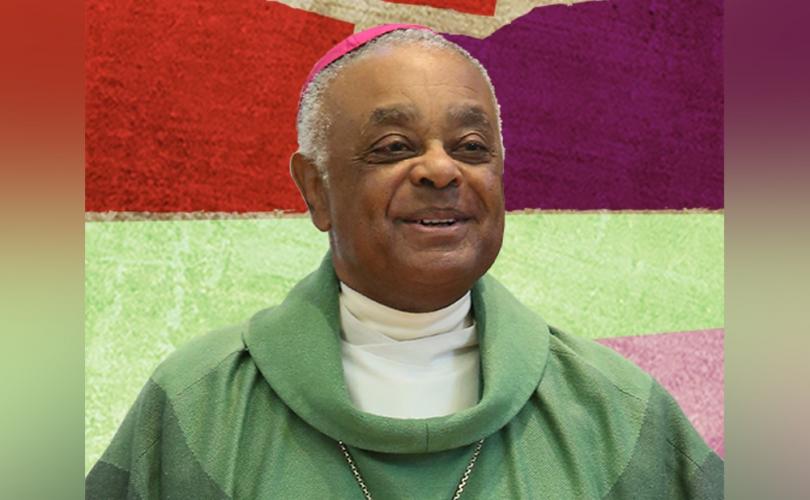 Archbishop Wilton D. Gregory



The Catholic mother of a survivor of abuse within the Atlanta archdiocese has penned a letter to Archbishop Wilton Gregory to let him know the heartbreak he has caused her and the "disgust" she feels by appointing a homosexual-affirming priest as "spiritual guide" for victims of sexual abuse in the archdiocese.

LifeSiteNews detailed in an August 14 report how Gregory had appointed Msgr. Henry Gracz as archdiocesan "Spiritual Director for Victims." Gracz is pastor of the Shrine of the Immaculate Conception in Atlanta, which has long held the reputation within the archdiocese as being the "gay parish." As Pastor, Gracz oversees ongoing LGBT-affirming initiatives by the parish.

LifeSiteNews was made aware of a letter written by Lauren Whittaker, the mother of an abuse victim, to Atlanta's archbishop. In the August 22 letter, Whittaker let Gregory know that, as the mother of a clergy-abuse victim, she was filled with "disgust" at his appointment of Gracz.

"A Spiritual Director is meant to be someone who follows Church teachings and leads you to a deeper relationship with Christ," stated Whittaker. "How could this man, who is widely known to encourage the homosexual lifestyle, possibly be able to counsel victims of homosexual abuse?" she wrote in her letter.

Whittaker wrote in an email to friends that when she first learned that Archbishop Gregory had assigned a "known and flagrantly pro-homosexual priest" as Spiritual Director for sexual abuse victims, she "wanted to cry." She shared her letter with close Catholic associates to provide encouragement in the abuse crisis. She allowed the letter to be shared internally among LifeSite staff. When asked if she would consider allowing the letter to be published, after discernment and prayer, she agreed.

The experience of her son being molested at the hands of a representative of the Church decades ago, who at the time was passed off in her parish as a seminarian, and subsequent grueling trial was the most devastating thing she's ever had to go through, she said. The abuser eventually pleaded guilty and served a few years in prison, later dying.

What the family did not expect, but has come to find is often the "norm," is a culture in the Church — whether with its leaders or other laity — of individuals who will discredit the victims and their families in order to protect themselves.

"That devastated us," Whittaker told LifeSiteNews. "Catholics are trained to believe that priests don't lie, so when the priests declare that the victims are lying, they are believed."

Some in her family — and also in another whose sons were also molested by the abuser — have left the Church. But not Whittaker, who told LifeSiteNews she knew that prayer was the answer.

She railed at God for allowing this to happen, she said, and were it not for her devotion to the Eucharist, she wouldn't have made it.

"The thought of not being able to receive My Lord was too much to bear," Whittaker said. "It was only by God's Grace and lots of prayer through my tears that I came to realize the only recourse I really had was my prayers. This is, first and foremost, a spiritual battle and prayer is the only antidote."

A petition asking the Archbishop to remove the pro-homosexual priest from public ministry within his archdiocese has been signed by over 1,300 people.

In making public her letter to the Archbishop, Whittaker is adamant about one thing.

"I don't want people to focus on me and my story," she said. "I want them to focus on what a breaking heart says to their Shepherd."

Her letter to Archbishop Gregory is printed below in its entirety. As of press time, she has not had a response.