Man Who Sued over Buffalo Priest Sex Abuse 24 Years Ago Still Seeking Justice
By Dan Herbeck
Buffalo News
September 4, 2018

https://buffalonews.com/2018/09/04/man-who-sued-over-buffalo-priest-sex-abuse-24-years-ago-still-seeking-justice/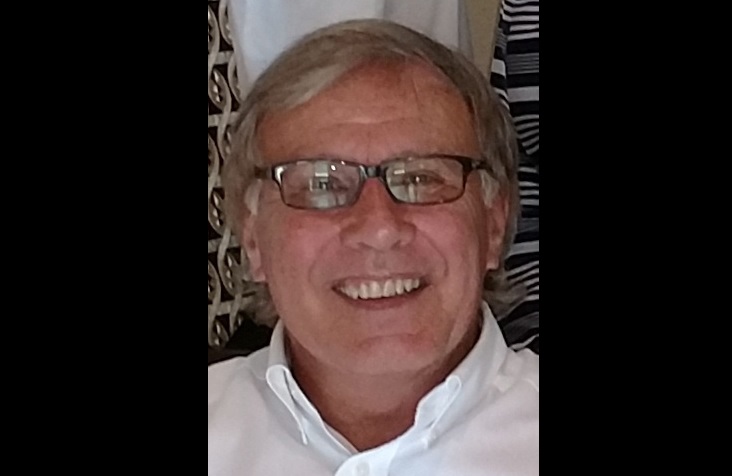 Christopher Szuflita unsuccessfully sued the Buffalo Diocese in 1994, alleging he was molested by the Rev. Joseph Friel as a teenager at Fourteen Holy Helpers Church in West Seneca. He filed a new complaint in 2018 for compensation through the diocese's Independent Reconciliation and Compensation Program. (Provided by Christopher Szuflita)



Christopher Szuflita says he still has painful memories of the day in 1970 when he tried to tell his pastor that he had been repeatedly molested by a priest at Fourteen Holy Helpers Church in West Seneca.

He said Monsignor Martin Ebner immediately told him and his father that day that his accusation against the Rev. Joseph Friel was a lie.

"The pastor became very irate, very upset and told me I was a liar. He said I was committing a sacrilegious sin by lying. He said I could be excommunicated from the church for telling such a lie," Szuflita, now 66, recalled in an interview on Friday.

"He never conducted any kind of investigation. He never questioned anyone. He just told me, right then and there, off the cuff, that I was a liar," recalled Szuflita, a former altar boy.

Forty-eight years later, the Buffalo Diocese in March identified for the first time 42 priests against whom it had determined credible allegations of child sexual abuse had been lodged. Friel's name was on the list.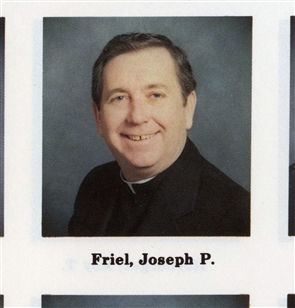 Rev. Joseph Friel (Buffalo Diocese's 1985 Priests' Pictorial Directory)



That admission was a bombshell for Szuflita, who in 1994 unsuccessfully sued the diocese in State Supreme Court, seeking $2 million in damages for the harm caused by Friel abusing him when he was 15 and 16 years old.

The diocese's lawyers said at the time that Friel denied any wrongdoing and they asked a judge to dismiss the case because the statute of limitations had expired.

Szuflita said he eventually dropped his lawsuit. A court document shows it was "discontinued on the merits" in August 1997.

"I figured I would be tied up in court for years, and it would cost me all kinds of money and I would never beat the Catholic Church in court," Szuflita said. "So I gave up the lawsuit."

Szuflita said he was not surprised this year to see Friel's name on the diocese's list of abusers.

"I was angry, I was upset, but I wasn't surprised in the least," Szuflita told The News. "I knew I had been telling the truth all along."

Files new complaint

Szuflita is now pursuing a new complaint against the Buffalo Diocese through its Independent Reconciliation and Compensation Program. Bishop Richard J. Malone on March 1 announced the program to compensate clergy sexual abuse victims who had previously complained to the diocese. A panel hired by the diocese will recommend how much to award to each person who files a complaint with the IRCP.

Diocese officials have declined to say how many complaints were filed with the IRCP or how much money the church will divide among the victims.

Szuflita alleged that he was molested by Friel at Fourteen Holy Helpers, where he attended grammar school and served as an altar boy. Szuflita said he was in his teens when Friel molested him "five to 10 times."

On several occasions, Friel took him out of his religious education class and led him to a bedroom on the second floor of the rectory, where he removed his pants and had sex with him, Szuflita said in court papers.

Szuflita said Friel assured him there was nothing "dirty" about what they had done, but also asked him not to tell anyone about it. Szuflita said his parents became suspicious after he began refusing to go to his religious education classes. They made him tell them why.

Szuflita said he was 17 or 18 years old when he and his father told Monsignor Ebner about Friel's abuse in 1970. Friel was transferred from Fourteen Holy Helpers Church about a week later, Szuflita said.

After The News published a story about his lawsuit in July 1994, Szuflita said Friel called him on the telephone.

"How can you do this to me?' You'll ruin me," Szuflita quoted Friel as saying. "I told him he should rot in hell."

Friel died in 1995, a year after the lawsuit was filed.

Diocese opposed lawsuit

A former Town of Boston resident now living and working as a funeral director in Florida, Szuflita said he remains upset at the way his case was handled – back in 1970, when he first complained to his pastor, and in the 1990s, after he filed his lawsuit.

Instead of investigating a child molester priest, Szuflita said, his pastor chose to scare and intimidate a young man who had summoned up his courage to complain. He said he wonders how many other teenagers met the same resistance when they complained about molester priests.

"The reason I am coming forward again now is that this all has to stop, the cover-ups have to stop," Szuflita said on Friday. "I was able to survive what happened to me, but it never goes away. I ran away from home a couple of times after the pastor called me a liar. This has affected me most of my life and I still think about it now."

Diocese attorney Terrence M. Connors said Friday that the diocese opposed Szuflita's 1994 lawsuit because of statute of limitations issues and because there was no legal basis to file a lawsuit against the diocese.

"These are the facts. Szuflita was represented by counsel. A solid, legal motion to dismiss was filed. His counsel reviewed the motion to dismiss, agreed that the Diocese was correct, and voluntarily discontinued the case. All documented," Connors said in an email to The Buffalo News.

In July 1994, after Szuflita filed his lawsuit, Connors told The News he was skeptical about Szuflita's claim about statements made by Monsignor Ebner, who, according to Connors, died more than 20 years before the lawsuit was filed.

Connors also said that, under the state's statute of limitations, Szuflita's lawsuit was filed too late for his complaint to be considered.

Jennifer A. Coleman, the lawyer who represented Szuflita in the 1994 lawsuit, said at the time that an exception should be made in Szuflita's case because his pastor's alleged threats made him fearful for many years to pursue his complaint.

Refuses to give up

Michael Reck, the attorney who now represents Szuflita, described his client as "a courageous man who refuses to give up."

"They squashed him down when he tried to complain to his pastor. They squashed him down again when he filed a lawsuit," Reck said. "Now, the whole situation has come full circle, and he sees the name of the priest who abused him on the list issued by the diocese. I think there is a certain amount of redemption there for Chris."

Reck said he has represented "well over 1,000" victims of clergy abuse, all over the United States, over the past 10 years. He said many of the victims met the same kind of resistance that Szuflita faced when they tried to pursue their complaints.

"In so many of these cases, church leaders take the position that protecting the images of their priests is more important than what happened to a child," Reck said.

According to Buffalo Diocese records, Friel served in 13 local parishes between 1958 and 1991. There are gaps in Friel's service record, which lists him as absent on sick leave in 1972, "awaiting assignment" in 1987 and on sick leave again from 1992 to 1994. Diocese records show that Friel was not assigned to a parish when Szuflita filed his lawsuit, and was never assigned to another parish before his death in 1995.

"If you look at his service record, with all those church assignments and the gaps in between, based on my experience with these cases, it would appear that a number of complaints were made against Father Friel," Reck said.

Diocese spokesman George Richert said he could not comment on Szuflita's allegation of Ebner's threats of excommunication, on the number of complaints made against Friel, or whether Friel ever was sent for mental health treatment.

In March the diocese said that its list of abusers included priests who were removed from or left the ministry after allegations were lodged against them and deceased priests who had more than one allegation made against them.

Reck noted that, in 1994, when Szuflita filed his lawsuit and spoke openly to a Buffalo News reporter and a WKBW television reporter, it was virtually unheard-of for a clergy abuse victim to agree that the news media could publish their names and photos. That has changed in the past six months, with growing numbers of local clergy abuse victims telling their stories.

Szuflita said Friday he was willing to go public in 1994 when the vast majority of victims insisted on anonymity because he wanted to be heard.

"I didn't want to be nameless or faceless," Szuflita said. "I guess every person is put on this earth for a reason. I guess my reason for being put here is that I someday want to expose all these priests who abused children ... I'm not afraid to speak up about it."