Local Man Trying to Find Closure from Abuse by Teacher
By Nancy Spencer
Delphos Herald
September 5, 2018

https://delphosherald.com/MobileContent/News/News/Article/Local-man-trying-to-find-closure-from-abuse-by-teacher/191/1183/207755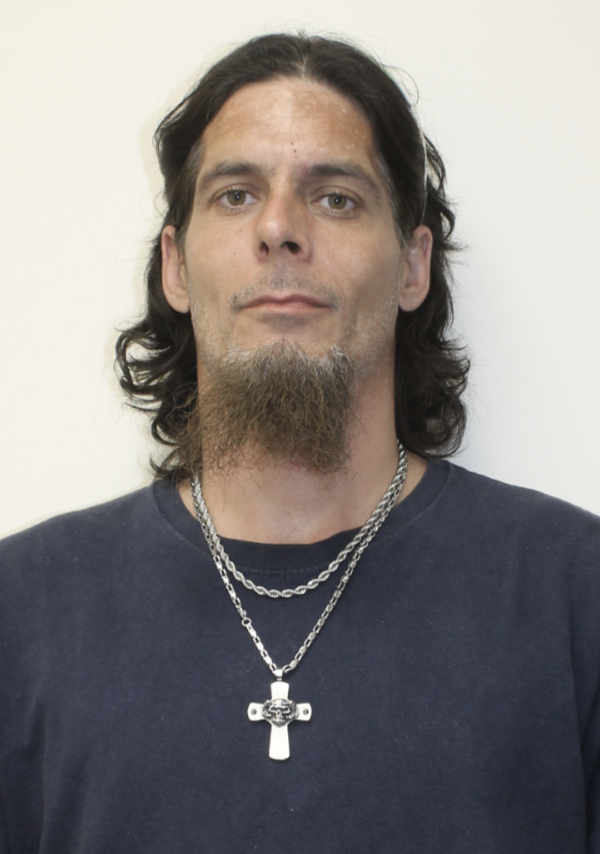 Nettles Jr.



At the tender age of 12, Johnny Nettles Jr. found himself in the St. Michael School for Boys in Scranton, Pennsylvania.

Nettles said falling in with the wrong crowd and the poor decision-making that followed led to the courts assigning him to the school.

"My dad died when I was young," Nettles said. "My mother had to work very hard to support me and my two siblings and it was easy for me to fall in with the wrong people. I had a lot of time on my hands."

Life at St. Michael's was hard. Nettles' classmates were ordered to the school for similar reasons. The worst, however, was the sexual abuse Nettles dealt with at the hands of a teacher.

"There was one teacher, Mark Maroni, who was always trying to get you off by yourself and he would come in the showers," he said. "He acted really nice and would promise you things and give you special treatment. Once he abused you, he would try to keep control over you by letting you bring contraband into the school after home visits and other stuff."

When he had enough, Nettles told the senior housemother what was going on.

"She immediately went to the school administration and was fired," Nettles said. "I thought that would be the end of it but they started an investigation."

Nettles spent hours with the state police and others telling of his abuse and the actions of Maroni against him and other students.

"They told me they were looking into it and they left," he said. "I didn't hear another thing from them for a couple of years and they put me right back where I was with Maroni."

After exhibiting behavioral problems at St. Michael's, Nettles found himself in an 18-month treatment facility.

"I had been labeled as FTA or 'Failure to Adjust'. It was really no mystery why I was acting out," Nettles said. "I finished that program with honors and returned to a public high school."

Even though on the outside he finally seemed to "adjust," Nettles said his life was a mess.

His saving grace was his mother, who stood my him.

"She was with me through thick and thin," Nettles said. "She believed me right away and tried to get me out of there."

While finishing up high school, Nettles, then 16, got the call about his former teacher at St. Michael's.

"The authorities said two more boys had come forward and since I was the first, I would be their star witness," Nettles recalled. "For the first time, I felt like I was going to be able to move forward and see some justice and stop Maroni from doing this to anyone else."

With his and the other two boys' testimony, Maroni was sentenced to 30-60 years in prison, a maximum of 20 years for each boy. He was also not eligible for parole.

After the trial, life didn't become better for Nettles.

"I was a full of rage and anger," he said. "I had severe behavioral problems and didn't want any adult male touching me at all. I got into drugs and abused alcohol and did whatever to dull the pain. I struggled with it for years."

Nettles moved to Florida and then found his way to Ohio. Now in his early 40s and sober, he is a father to five with one more on the way.

"I want to speak out so no more children are ever treated this way," Nettles said. "I have children now and don't even want to consider this could happen to them."

Nettles spoke to the Delphos Herald on Thursday and had just received a text telling him that Maroni was going to be moved to another prison. Nettles called The Herald back on Friday, saying he had just learned the Maroni had died at the State Correctional Institution Laurel Highlands in Somerset.

"I hope I've turned my life around and am going to heaven. But, if I don't, I know the first person I'm going to find," Nettles said.

Maroni was convicted in October 1996 in Wyoming County Court of multiple counts of involuntary deviate sexual intercourse, corruption of minors and endangering the welfare of children for sexually abusing the three boys at St. Michael's between December 1992 and February 1994.

Maroni's case led to two civil lawsuits against the Diocese of Scranton, which operated the school for delinquent boys. Court docket sheets show the first suit, filed in 1996, was discontinued in August 2004. The second case, filed in 1997, was discontinued in September 2004. The court docket does not indicate why the cases were discontinued.

Nettles is working with Pennsylvania lawmakers to abolish the statute of limitation on cases like his so victims can seek compensation from the Catholic Church.