Short List of Pa Clergy Creeps
By Linda LaScola
Patheos
September 6, 2018

http://www.patheos.com/blogs/rationaldoubt/2018/09/short-list-of-pa-clergy-creeps/

Welcome to September and the end of our rousing Vacation Bible School. We had a good time recasting and discussing some of the Bible stories we knew so well as children. Now it's time to get serious.

While the VBS series was running, and while I was off on a cool and wonderful vacation to Nova Scotia, the Catholic Church was having another pedophilia scandal. I suppose many of you were following it, possibly as closely as I was. But it had special meaning for me.

Though I have never personally been touched by any scandals in the Catholic Church, I recently learned that three of the parishes my family belonged to while I was growing up had pedophile priests who were removed – and moved around to other parishes. You see, I was born and raised and educated in Pennsylvania – the scene of the latest scandal, made public by Josh Shapiro, the Pennsylvania Attorney General.

As I've mentioned here before, my family was never very religious, but my parents did see that my brother, sister and I went to church regularly and received the sacraments. We always lived in the same town — New Castle, a small industrial town about 50 miles north of Pittsburgh. The reason we kept changing parishes was to avoid attending the Catholic schools that were popping up in those days.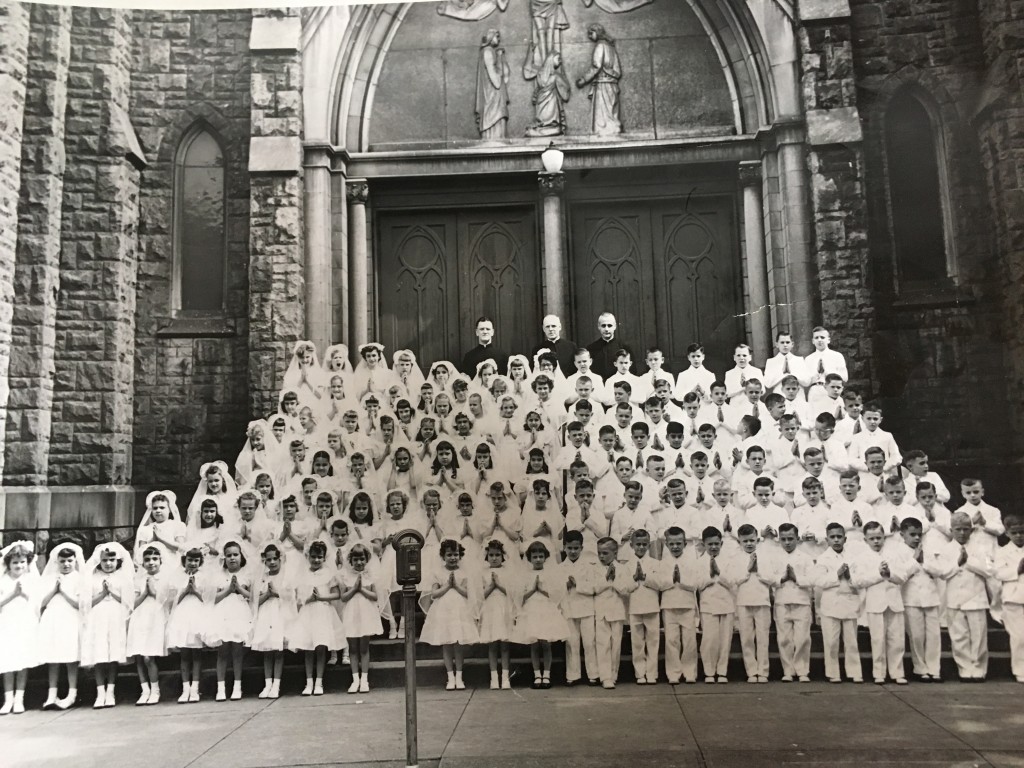 We moved from St. Mary's, my father's boyhood neighborhood church, to St Joseph's, which was our family's neighborhood parish, to St. Vitus, which we were allowed to attend because it was the Italian parish. There were 11 priests named in New Castle, 5 in parishes my family belonged to while I lived there. Here's a list of them. The first one, Francis Pucci, is the only name I recognize. I've included the entire list of churches Pucci was transferred to (including St. Vitus – TWICE) and the crimes he was accused of. For the others, I've listed only their names and when and where they served in my hometown.

Francis Pucci

6/13/1957: Parochial Vicar, St. Vitus, New Castle, PA

11/29/1961: Parochial Vicar, Our Lady of Mount Carmel, Braddock, PA

6/17/1962: Parochial Vicar, St. Vitus, New Castle, PA

5/13/1965: Parochial Vicar, St. Mary, McKeesport, PA

6/07/1966: Parochial Vicar, Epiphany, Uptown, PA

6/10/1968: Headmaster, Lawrenceville Catholic

3/28/1969: South Side Catholic, Consolidation

6/15/1970: Administration, St. Januarius, Renton, PA

5/22/1972: Pastor, St. Eugene, Liberty Boro, PA

7/02/1973: Pastor, Purification, Ellwood City, PA

10/06/1980: Pastor, St. Joseph, Coraopolis, PA

9/30/1981: Pastor, St. Alphonsus, McDonald, PA

7/01/1984: Pastor, Our Lady of Lourdes, Burgettstown, PA

2/15/1987: Pastor, Immaculate Conception, Washington, PA

10/29/1987: Leave of Absence, Health reasons

2/10/1992: Retired

Summary: Pucci was named in the following allegations: In 2002, a man revealed that Pucci fondled him to the point of ejaculation in 1962. In 2004, a man said Pucci inappropriately touched him in 1988. This occurred when he was a minor.

Mauro James Cautela:6/1979-8/1983: St. Vitus, New Castle, PA

John E. Brueckner: 9/11/1947 – 4/6/1949: St. Mary and New Castle Hospital, New Castle, PA

Charles R. Ginder: 6/1959-2/1961: St. Mary, New Castle, PA

Joseph D. Karabin: 1980: St. Joseph the Worker, New Castle, PA

Fidelis Lazar: 07/08/1982 – 05/31/1984: St. Mary / New Castle, Parochial Vicar

Richard Gerard Terdine: 5/13/1965: St. Vitus, New Castle, PA

George Kurutz: 5/08/1965 – 6/06/1967: St. Michael, New Castle PA

Casimir F. Lewandowski: 3/14/1964 – 12/16/1973: Madonna of Czestochowa, New Castle, PA

Francis Siler: 10/11/1976: Pastor, St. Margaret, New Castle, PA

Rudolph M. Silvers: 2/07/1994-6/27/1994: Replacement Ministry, St. Vincent de Paul, New Castle, PA

You can find all the churches and the more than 300 rogue priests named in the Pennsylvania report here. I listed the New Castle priests in the blog because it makes me feel I'm doing something to further expose these creeps and because I think small, specific groups make more emotional impact than large numbers, like the more than 1,000 clergy abuse cases in Pennsylvania. There's nothing else for me to do, really. I drifted away from the church long before any sex scandals were publicized, so I never had to deal with the kinds of decisions still faithful Catholics are making now: stay and try to make change from within, leave for another religion, or leave religion altogether.

I can understand why people would consider these options, but I think and hope that none of them will work. What I think will happen and would like to see happen is for the Catholic Church to crumble state by state, country by country, until it's lost all its malignant power and only lives on through its beautiful music, exquisite art and its many cathedrals worldwide.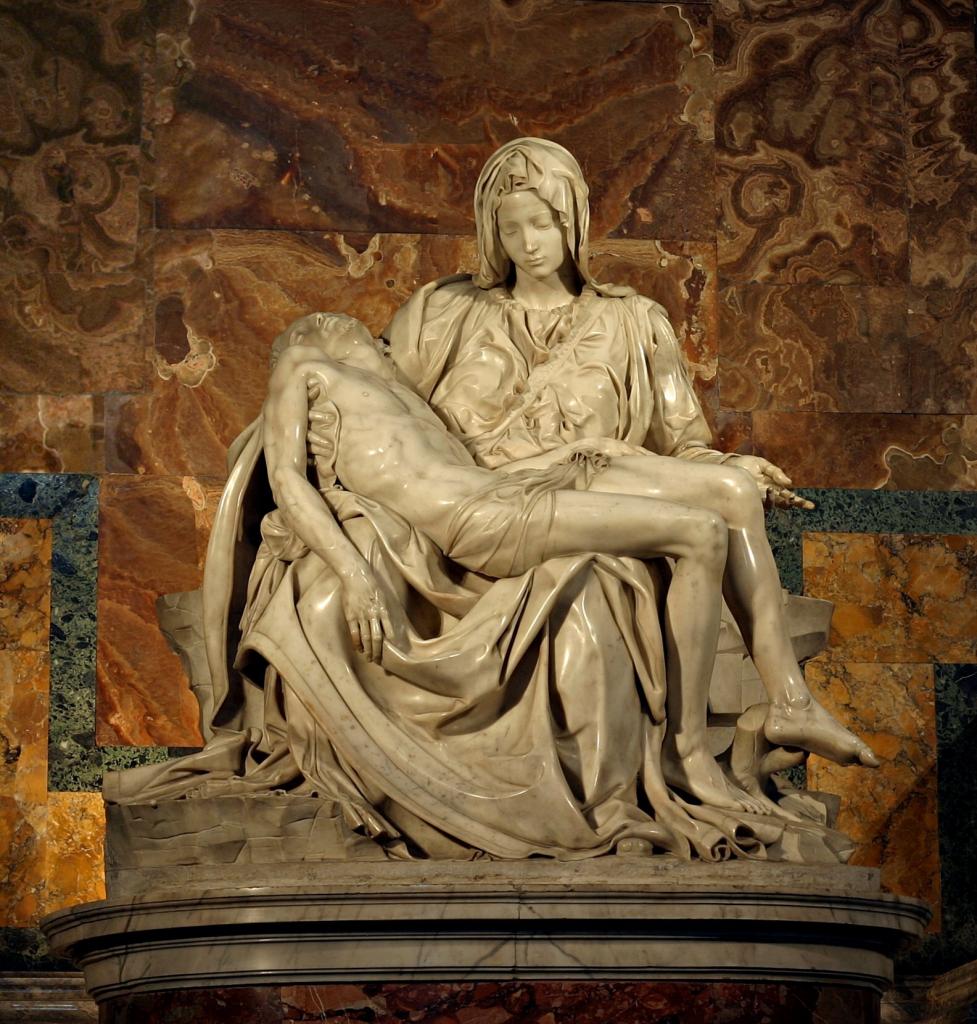 Like everything else in religion, humans created those things. They are examples of the good that humans are capable of and thus deserve to survive the evil that humans have inflicted.