Bishop Barres Echoes Pope's Message, but Calls for 'decisive Answers'
By Ben Strack
LI Herald
September 6, 2018

http://liherald.com/stories/bishop-barres-echoes-popes-message-but-calls-for-decisive-answers,106735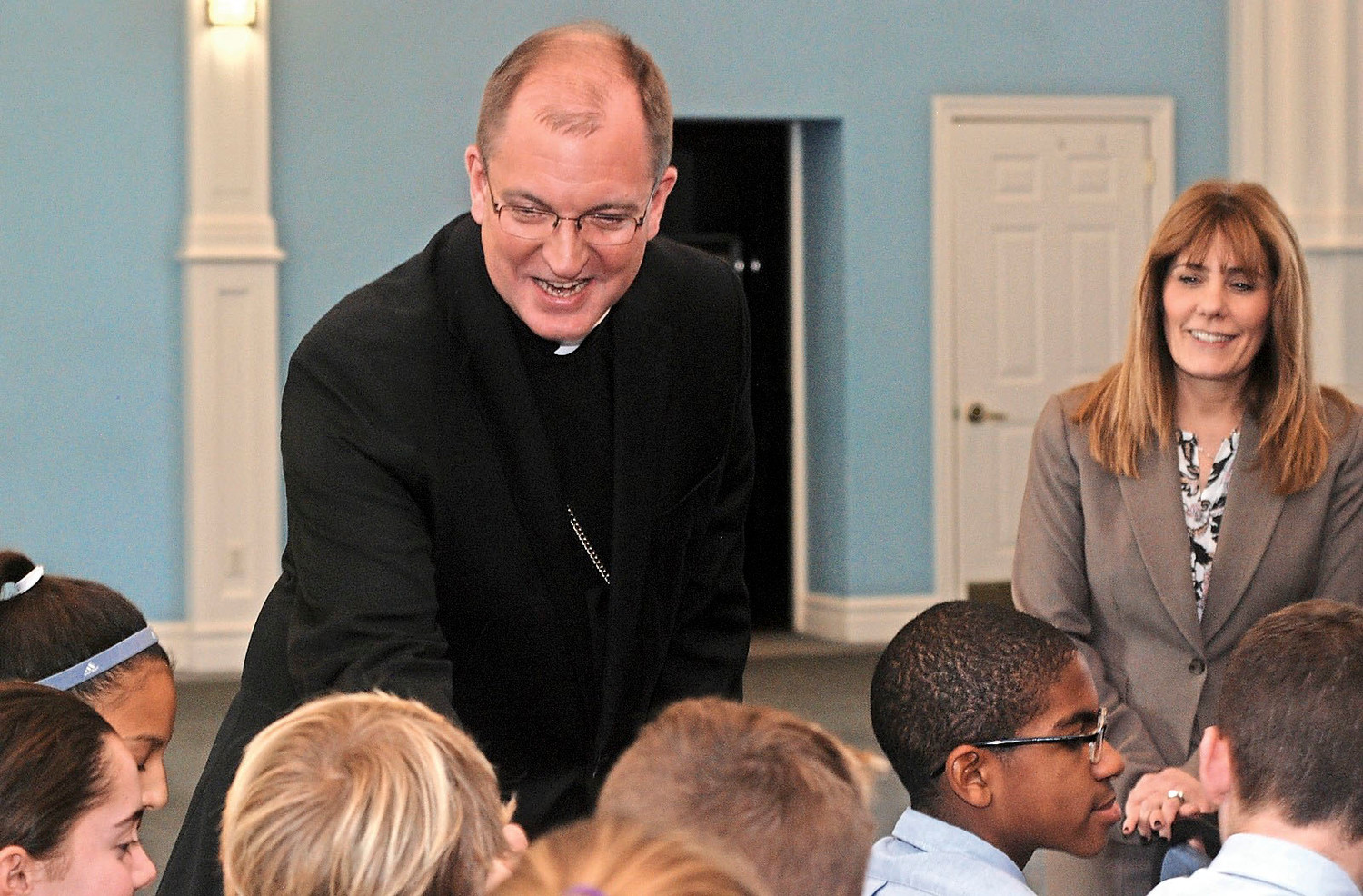 Bishop John Barres called for "decisive answers" after Carlo Maria Vigano, a former vatican diploma, accused Pope Francis last week of covering up clergy sexual abuse.



The leader of Long Island's Catholics recently supported the need to "aggressively uproot this scourge and expression of a culture of death of clergy sexual abuse" following allegations that have reached the Vatican.

Bishop John Barres, head of the Diocese of Rockville Centre, who cited Pope Francis's letter to Catholics with that message, also called for "decisive answers" in a statement several days after Carlo Maria Vigano, the former top Vatican diplomat in the United States, accused the pope of covering up abuse and called for his resignation.

Vigano, known to be a staunch critic of the pope, claimed in a letter released last week that Francis knew that Cardinal Theodore McCarrick had sexually abused seminarians before the information became public, and that the Vatican played a part in covering it up. Vigano claimed that he had informed Francis of McCarrick's history of abuse in 2013.

The pope accepted McCarrick's resignation in July after the church deemed credible an accusation that he had sexually abused a minor decades ago.

Vigano's letter was just the latest chapter in the Catholic church's ongoing sex abuse scandal. Barres was named in a grand jury report released last month that details more than 300 priests in six Pennsylvania dioceses that have been accused of sexually abusing more than 1,000 children and the subsequent alleged cover-up by other clergy.

Though not accused of molesting children, Barres might have been involved in covering for an accused priest with a history of sexual abuse, according to the report, which runs to more than 1,300 pages and was the result of a two-year investigation.

Sean Dolan, spokesman for the Diocese of Rockville Centre, told the Herald last month that the report contains inaccuracies, and that abusers were removed from office and all reports of abuse were sent on to the appropriate prosecutors during Barres's time in Allentown, Pa., from 2009 to 2016.

Barres said in a recent interview with the Telecare Television Network that the church and its people must somehow move forward, noting that survivors of sexual abuse would "help us move through this intense period of reform."

"It's not like you can say, 'Snap out of it,'" he said, referring to the victims. "It's something that's with them moment by moment, and that's why we're calling on the Holy Spirit to really be with these treasured survivors."

Barres noted the establishment of the Charter for the Protection of Children and Young People, and new policies and procedures for dealing with allegations of child sexual abuse by priests and deacons after the Boston Globe's series of stories exposed systemic sex abuse by a number of Roman Catholic priests in the Boston area in 2002.

"And yet, we've seen a breakdown," Barres told the Telecare Television Network, "and in a certain sense we're being called to a new moment of breakthrough to uproot at a deeper level this expression of a culture of death in our church."

Dolan said that the diocese has "stringently monitored and updated" policies and procedures established in 2003 in an effort to identify, report and prevent clergy sexual abuse.

All employees and volunteers sign codes of conduct, must consent to background screenings every five years, and are required to attend a program called Protecting God's Children, for example.

"If an allegation of abuse is received, regardless of when the acts may have occurred, the diocese immediately notifies the proper civil authorities," Dolan said. "All allegations are promptly and thoroughly investigated."

The training program makes participants aware of "grooming behaviors" that abusers use to target vulnerable children. It is designed to challenge all members of the community to watch for abuse and respond to behaviors that concern them, stressing guidelines, such as always having at least two adults with children.

The diocese made the program available to teenagers between ages 15 and 18 — with a signed permission slip — starting last year, Dolan said, as a way to empower young people to make good choices.

In addition, the diocese continues paying victims of clergy sexual abuse through its Independent Reconciliation and Compensation Program, which launched last October and has since closed. In all, 292 claims were filed, according to Camille Biros, an administrator of the program, and as of last month, a total of 161 victims had been paid. Two attorneys representing a few dozen of these victims said settlement amounts ranged from $25,000 to $500,000.

To report abuse by clergy members, call the diocesan hotline at (516) 594-9063.

A clergy member at St. Agnes Cathedral and an administrator at St. Agnes Cathedral School did not respond to the Herald's requests for comment for this story.