Trump on Catholic Sex Abuse Scandal: "It's So Sad to Watch"
By Candy Woodall
York Daily Record
September 6, 2018

https://www.ydr.com/story/news/2018/09/06/trump-catholic-sex-abuse-scandal-its-so-sad-watch/1211249002/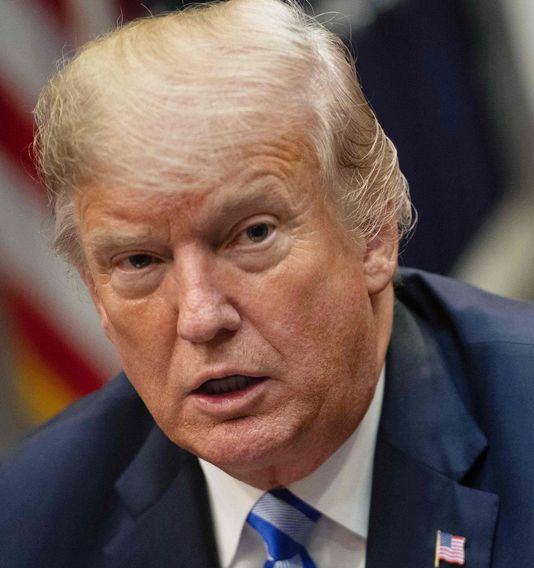 President Donald Trump speaks to the press before a meeting with Republican lawmakers at the White House.



A Pennsylvania grand jury report that identified 301 predator priests has renewed an international wave of reports on the sex abuse scandal in the Catholic Church.

President Donald Trump, who is embroiled in an ongoing political scandal, said the crisis in the Catholic Church is "so sad to watch."

Trump talked about the issue in an exclusive Oval Office interview with The Daily Caller, a conservative publication.

"The numbers, the length of time, you know, going back 70 years, I think itís having a really negative impact on the Catholic Church," Trump said, according to The Daily Caller. "To me itís one of the sadder stories ícause I respect so much the Catholic Church. And to me itís a very sad story.Ē

The Pennsylvania grand jury report revealed an extensive cover-up and accused Donald Wuerl, the archbishop of Washington, D.C., of moving predator priests from parish to parish while he served as the bishop in the Pittsburgh diocese.

Wuerl's predecessor, Theordore McCarrick, who served as the Washington archbishop from 2001 to 2006, resigned in July from the College of Cardinals after he was accused of sexual abuse.

ďIím surprised at McCarrick, everyone knew him and so incredible to see these things," Trump said. "Itís devastating for the Catholic Church.Ē

Reports allege Pope Francis, who Trump has been at odds with in the past, knew about the sex abuse allegations against McCarrick and other clergy.

Pope Francis has criticized Trump's immigration policy of separating migrant families, and during the 2016 presidential election said Trump was not a Christian because of his plans to build a wall along the border between the U.S. and Mexico.

Trump did not use the interview on the Catholic sex abuse crisis to return a jab at the pope.

"The Pope is handling it I guess the best anyone can handle it. How is he going to handle it?Ē Trump said, according to The Daily Caller.

Trump showed reluctance when asked whether Catholic leaders in the U.S. should resign because of the scandal, according to the conservative publication.

The president, who faces accusations of collusion with Russia to win the 2016 presidential election and this week defends claims of an unstable White House, did not comment on the more than 1,000 sex abuse victims in Pennsylvania, according to his interview published by The Daily Caller.