Bishop Who Didn't Alert Police on Abuser-priests Is Living at Cardinal's Mansion
By Robert Herguth
Chicago Sun-Times
September 7, 2018

https://chicago.suntimes.com/news/chicago-catholic-bishop-raymond-goedert-didnt-report-priest-child-sex-abuse-living-cardinal-blase-cupich-mansion-vincent-mccaffrey-religion/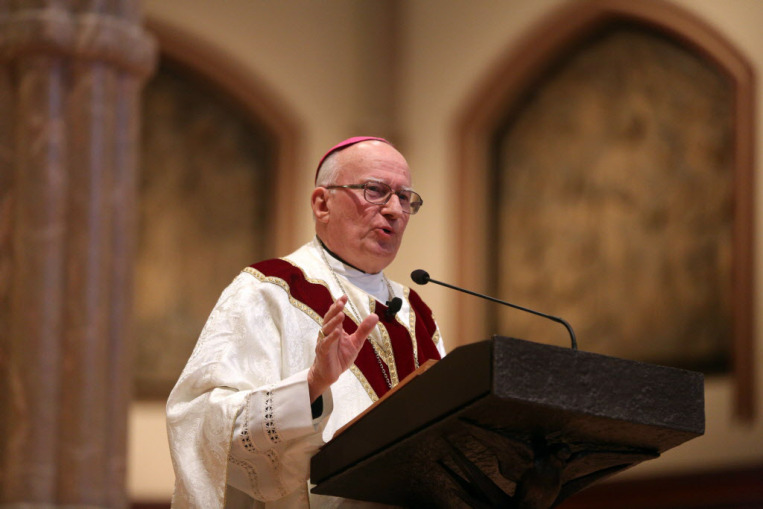 Bishop Raymond Goedert at Holy Name Cathedral in March 2013. | Sun-Times



When word began to spread in 1989 that Vincent McCaffrey, a Chicago-area Catholic priest, had been accused of molesting children, a top church official expressed concern — about word getting out.

"Unfortunately, one of the key parishioners . . . received an anonymous phone call which made reference by name to Vince and alleged misconduct on his part with young boys," the Rev. Raymond Goedert wrote to then-Cardinal Joseph Bernardin.

"We all agreed that the best thing would be for Vince to move," Goedert wrote, according to documents released as part of a court settlement. "We don't know if the anonymous caller will strike again."

In 2003, McCaffrey was sentenced to 20 years in federal prison for possession and receipt of child pornography. Though never charged with sexually abusing kids, McCaffrey admitted during the court case that he had molested so many he couldn't remember the exact number.

Goedert, promoted to auxiliary bishop in 1991, retired in 2003.

He acknowledged in 2007 in response to questions from lawyers deposing him that he knew 25 priests had broken the law over the years by molesting children but that he had never alerted police, records show.

More than a decade later, Goedert remains in good standing as a bishop. And, even as Cardinal Blase Cupich has been outspoken on the need for the church to deal with clergy sexual misconduct and coverups amid a widening, new scandal, Goedert is still living in the "cardinal's mansion" on Chicago's Gold Coast, the Chicago Sun-Times has learned.

Cupich — appointed Chicago's archbishop in 2014 by Pope Francis — decided not to move in to the sprawling home at 1555 N. State Pkwy. because of the opulent image that would project, even though the historic structure is aging and has fallen somewhat into disrepair. Cupich lives in the rectory at Holy Name Cathedral in the North Loop, and he has toyed with selling the Queen Anne-style mansion.

But Cupich has allowed Goedert, a top churchman under Bernardin and his immediate successor, Cardinal Francis George, to remain at the mansion, where Goedert told the Sun-Times he has lived since the 1990s, moving in after "I was involved in all that."

"I never call it 'the mansion,' " Goedert said. "I call it 'the residence.' "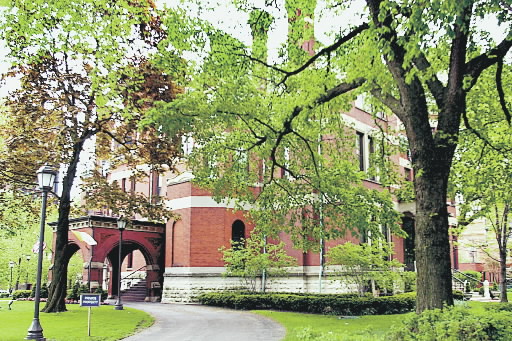 The "cardinal's mansion" on North State Parkway. | AP



Asked about the message it might send that he's living there despite his alleged mishandling of accused priests, Goedert said, "I really don't want to accept that as a fact.

"This is too difficult a situation," Goedert said, asking that particulars about cases be emailed to him. "I don't want to be talking 30 years later by memory."

He didn't respond after being sent information on McCaffrey.



Vincent McCaffrey, who is slated to be released from prison next year. | Sun-Times files



Chicago attorney Marc Pearlman, who has represented victims of predator priests, said Goedert "did not do the right thing" when he was handling priest sex-abuse allegations.

Cupich spokeswoman Paula Waters and other church contacts did not return messages seeking comment.

Church officials previously have said they do things differently today and would immediately report such allegations to authorities.

As the cardinal for Cook and Lake counties, Cupich oversees eight active or retired auxiliary bishops, as well as three priests who will be ordained as auxiliary bishops this month.

Goedert, who is 90, has been involved in fund-raising for the church in recent years and continues to visit parishes and say public masses — including a recent one at St. John Fisher Church on the Far Southwest Side, where he was on the altar with Cupich celebrating a funeral mass for a priest who'd died.

In 2015, ahead of a visit to Queen of All Saints Basilica on the Far Northwest Side, the pastor there wrote about Goedert for the parish newsletter. "It is not an exaggeration to say that Bishop Goedert is one of the most well-respected priests of the Archdiocese of Chicago and that he is esteemed especially among the clergy," the pastor wrote. He also said Goedert had provided George with "extraordinarily wise counsel" as well as "practical assistance" in leading the archdiocese.

Goedert renewed his vehicle registration for his car in June, giving the mansion as his address, and his driver's license was renewed there last fall.

The archdiocese's website includes Goedert, though he is the only auxiliary bishop whose address and phone number aren't included, instead listing a post office box.

When a Sun-Times reporter asked in April whether anyone is living at the mansion and, if so, who, a Cupich spokeswoman, responding by email, would say only: "Some priests are in residence there. Guests of the dioceses stay there as well."