Catholic Clergy Abuse: Sevierville Man, Victim of Philly Priest, Speaks out to Help Others
By Amy McRary
Knoxville News Sentinel
September 7, 2018

https://www.knoxnews.com/story/life/2018/09/07/catholic-priest-abuse-sevierville-tennessee-john-delaney-pennsylvania/1186046002/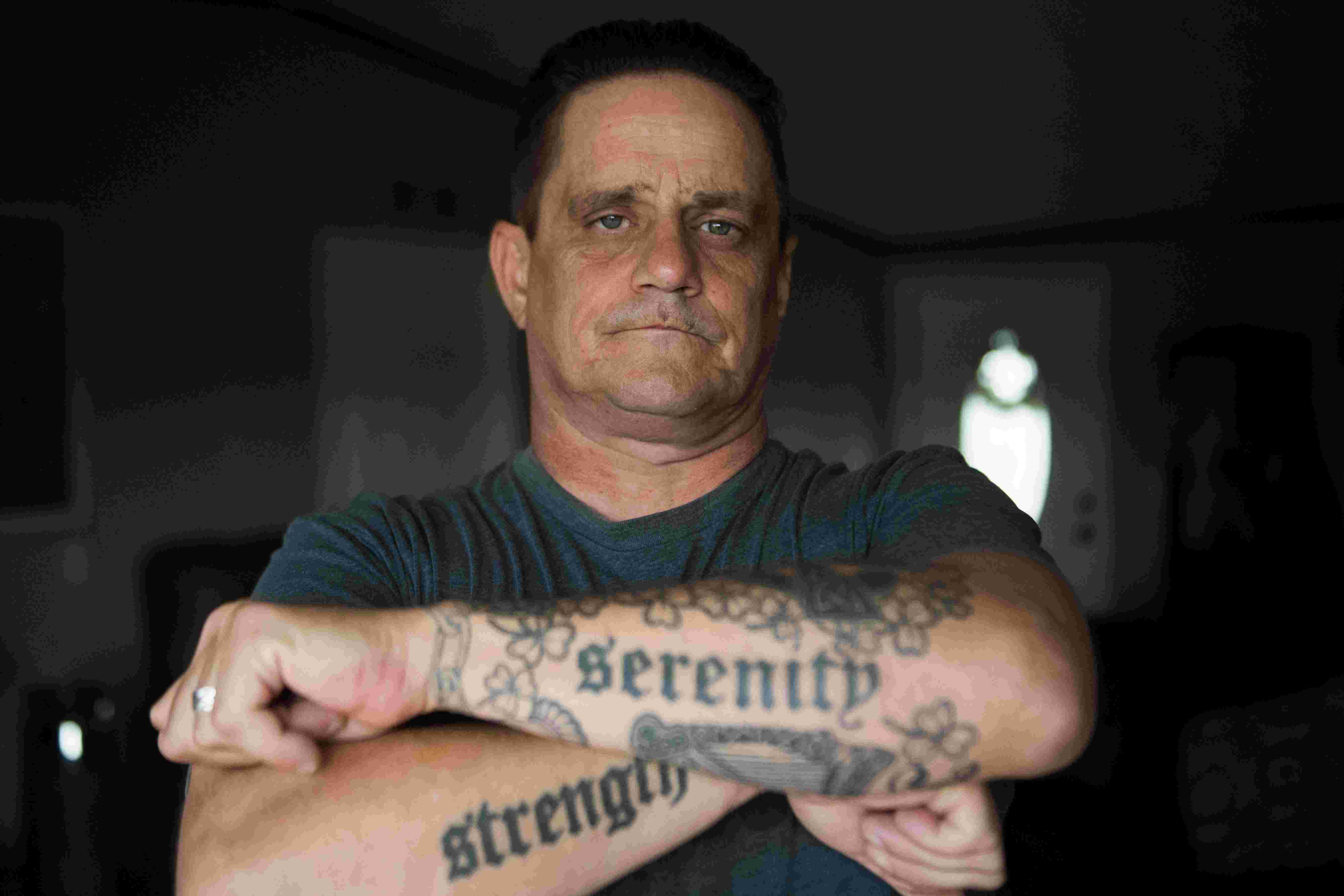 Catholic clergy abuse: Sevierville man, victim of Philly priest, speaks out to help others



John Delaney was a quiet, skinny altar boy of 11 when a priest in his Philadelphia parish began sexually abusing him.

Father James Brzyski abused him more than 100 times in the early 1980s, Delaney said. The abuse — from groping to rape — went on until Delaney was 16.

He tried fighting back. "I was a skinny little kid, but I was throwing punches at the priest. He got violent when I tried to get him to stop."

Delaney almost never talked about what was happening to him and what he knew was happening to other boys. When he did, he was called a liar and slapped. But for the last 15 years the Philadelphia native who's lived in East Tennessee 12 years has been speaking up.

"This abuse doesn't define who I am. This is just a fraction of who I am."

Talking to a grand jury

John Delaney testified to a Philadelphia grand jury investigating reports of abuse in the archdiocese where he grew up. The grand jury's 2005 report called Brzyski one of the archdiocese's "most brutal abusers."

That report noted church leaders knew the names of some of the priest's victims but didn't report him to legal authorities. Brzyski left the priesthood in 1985 but was never prosecuted. He died in 2017 in a Fort Worth, Texas, hotel.

While the grand jury report used an alias for Delaney, he's always talked publicly. The Sevierville resident's been speaking more since August. That's when Pennsylvania's attorney general released the results of an investigation into allegations that hundreds of priests molested thousands of children in six dioceses' parishes in that state. That report didn't include the Philadelphia diocese where Delaney grew up.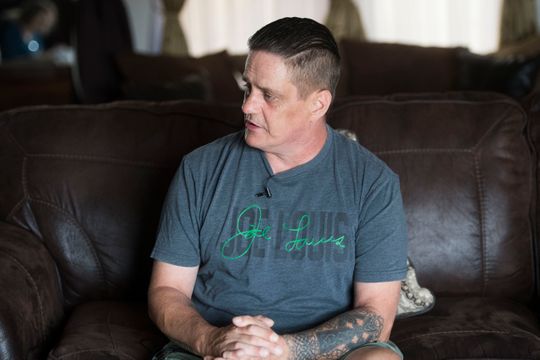 John Delaney speaks about his experience being abused by the priest at his childhood church in Philadelphia. (Photo: Caitie McMekin/News Sentinel, )



Delaney, 47, says he speaks not for himself anymore but for others. He's fought back from a troubled life that included drug addiction and incarceration. He now works as a recovery coach helping people recover from addiction or abuse.

"I have been able to help so many people by just telling this story. I've always said, if just one person comes forward after they see or hear me talk, then everything I've been through was well worth it," he says.

'You don't lie about a priest'

Delaney grew up in a predominantly Irish Catholic Philadelphia neighborhood. He went to Catholic school. When the new priest Father Brzyski paid Delaney attention, the boy's parents were pleased.

"In an Irish Catholic neighborhood, a priest is the next thing to God walking down the street," he said. "He gained my parents' trust; that's when the abuse started."

The boy challenged his abuser, telling him he'd tell his parents. Brzyski lied that Delaney's mother knew and "she sanctioned it."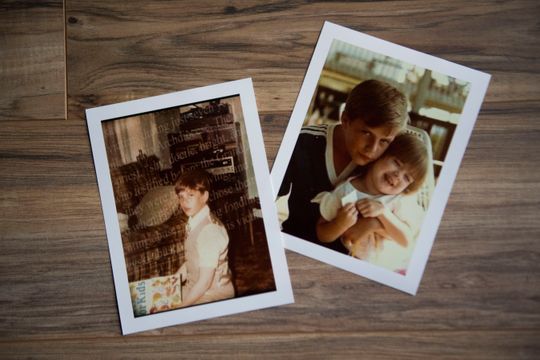 Photos of John Delaney as a child lie on the living room floor in his Sevierville, Tenn., home Thursday, Aug. 30, 2018, as he speaks about his experience being abused by the priest at his childhood church in Philadelphia. (Photo: Caitie McMekin/News Sentinel, )



The priest told the boy that his stepfather didn't care because "he don't love you," Delaney recalled. "He's not your real dad…. So nobody is going to believe you. But you can go ahead and tell all you want. They already know."

And when he did tell his parents, Delaney said, they didn't believe him. His mother "had some very nasty things to say to me," he said. His stepfather slapped him. "He said, 'You don't lie about a priest that way.'"

Fighting through life

Delaney knew other boys were being molested. One friend helped him try to fight off Brzyski in the church sacristy. Delaney, who was head of the church altar boys, began scheduling himself for Brzyski's Masses. "So he wouldn't do it to other kids," he said. He was 12, maybe 13.

He couldn't stop what the abuse did to him. He began "acting out." His parents sent him to Brzyski for counseling. "That just gave him more access to me." He got into so much trouble his parents sent him to a "couple of homes for boys." It was basically, he said, "juvenile jail."

"Nobody thought to ask why this kid who had straight As and was such a good kid started throwing chairs at teachers and beating up kids," he remembers. "I really was a bad kid. At that point I figured out nobody cared, nobody's listening to me. So I'm going to do whatever the hell I want."

As an adult, his self-destructive life included drug addiction, incarceration and homelessness. He fought his demons by fighting people. "I'd walk into a bar in Philly and look for the biggest guy in there to fight and beat up."

Speaking up, speaking out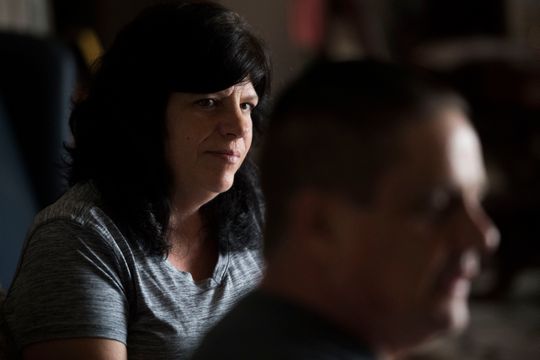 Sheri Delaney looks toward her husband as he speaks about his experience being abused as a child by the priest at his childhood church in Philadelphia, in their Sevierville, Tenn., home Thursday, Aug. 30, 2018. (Photo: Caitie McMekin/News Sentinel, )



Talking to the Philadelphia grand jury was a step forward. It took another 13 years of therapy and six trips to rehab "until I got it right." He's no longer a practicing Catholic but he finds himself still reciting a childhood night-time prayer. "It just happens because it's so ingrained still in my life. I stop myself when I do it."

He hopes to give support to other victims, including those who haven't spoken out. He recommends therapy. "You can't do this alone. I still have flashbacks; I still have triggers. But I've learned in therapy how to deal with them where it doesn't affect my everyday life like it used to."

He tells victims, "There's no shame and there's no guilt even though you feel that."

"I always tell every single victim that reaches out to me, 'You are not alone. You haven't been in a very long time. You need to take back your voice. You need to tell your story. You need to take that part of your life back.' .… It's the only way to begin healing."

"There are so many others out there suffering in silence. So many others who are shamed and guilted into thinking they can't come forward. That's why I put a face and a name to this. You look at me and you can say, 'If that guy can do it, well, I can do it.'"