Cardinal O'Malley, U.S. Catholic Officials Meet With Pope Francis
By Eve Zuckoff, Jill Kaufman And Chris Citork
Radio Boston, WBUR Radio
September 13, 2018

http://www.wbur.org/radioboston/2018/09/13/pope-meeting-cardinal-omalley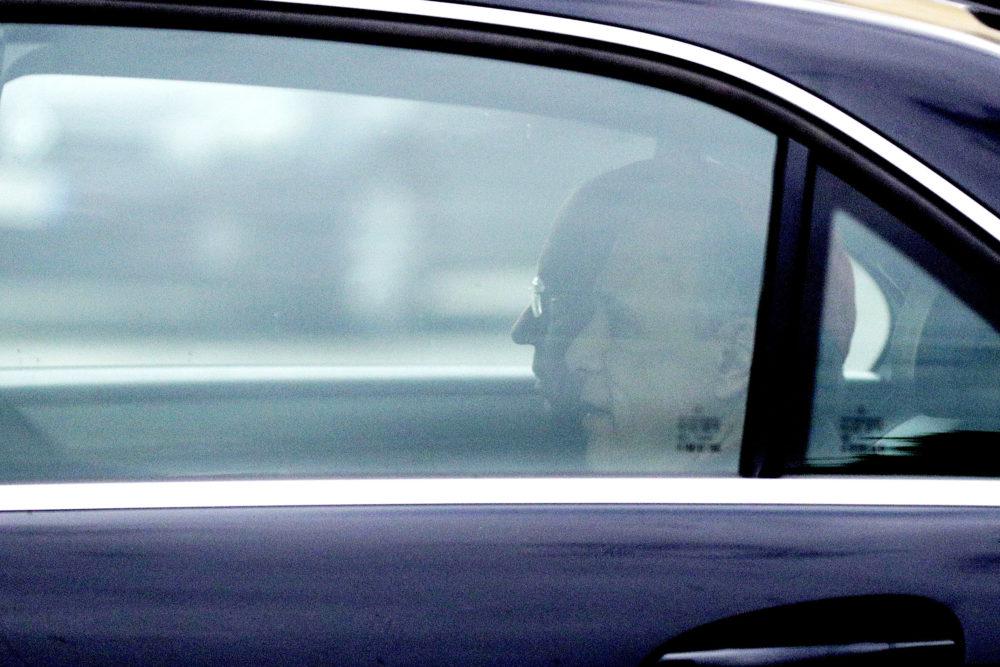 Archbishop Jose Gomez, left, and Cardinal Daniel DiNardo sit inside a car as they arrive at the Perugino Gate to meet with Pope Francis, at the Vatican, Thursday, Sept. 13, 2018.
Photo by Gregorio Borgia


[with audio]



Boston Cardinal Sean O'Malley and other U.S. Catholic officials met with Pope Francis in Rome Thursday to address growing public pressure on the Church to deal more proactively with its continuing sexual abuse scandal.

U.S. bishops requested the meeting after allegations surfaced against former Archbishop Theodore McCarrick. The accusations against McCarrick, who has since resigned, are tied to his time as a bishop in New York.

Archbishop Carlo Maria Vigano, former Vatican ambassador to the U.S., has accused church leadership, including Pope Francis, of being aware of the allegations against McCarrick, but helping him to climb the ranks of the church anyway.

The controversy has engulfed Cardinal O'Malley, who apologized for how his office mishandled a 2015 letter from a priest with concerns about McCarrick.