Buffalo bishop suspends elderly priest after abuse complaint
By Jay Tokasz
Buffalo News
September 13, 2018

https://buffalonews.com/2018/09/13/bishop-suspends-elderly-priest-after-abuse-complaint/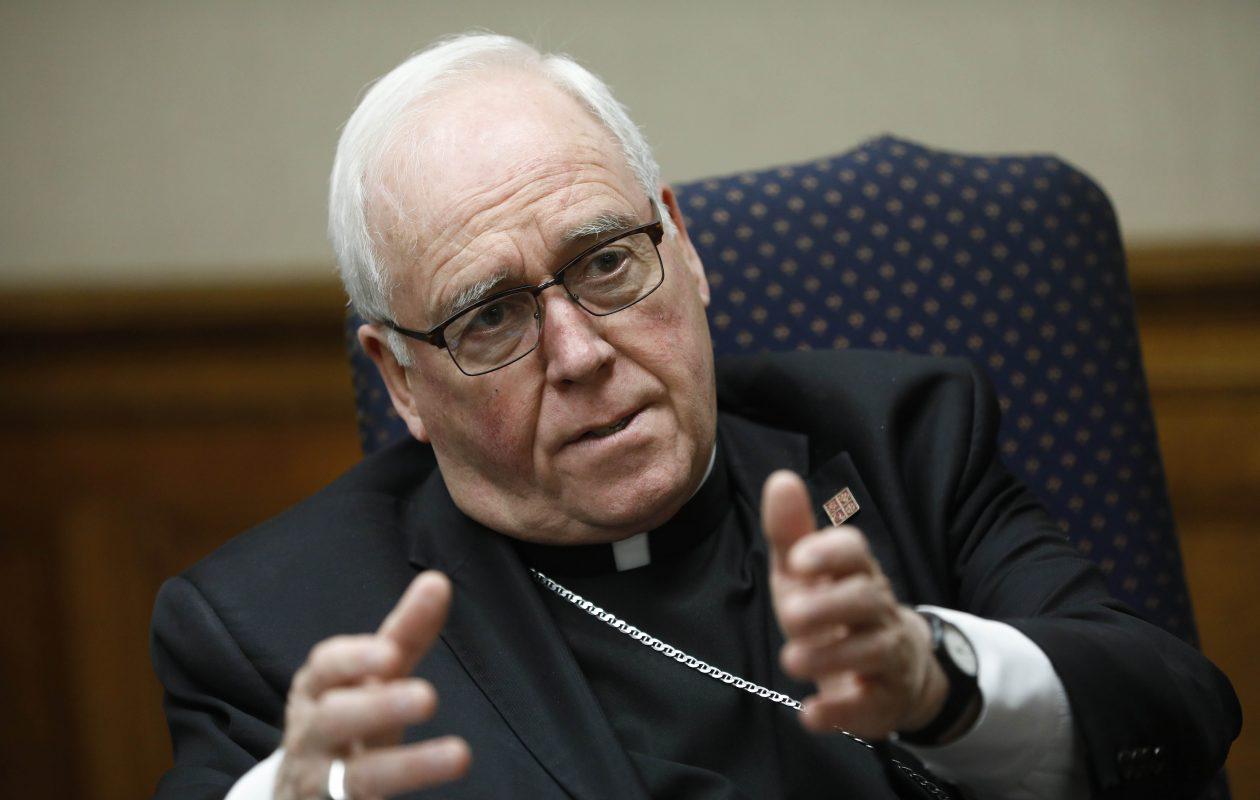 Bishop Richard Malone.
Photo by Derek Gee
Buffalo Diocese Bishop Richard J. Malone has suspended another retired priest from ministry due to a sexual abuse complaint.
The diocese announced Thursday on its website that the Rev. John J. Sardina, 86, has been placed on administrative leave as the complaint is investigated.
Sardina lives in a residence for retired priests in Depew. He could not be reached Thursday afternoon to comment.
The diocese provided no details about when the abuse was alleged to have happened or where Sardina was assigned at the time.
The diocese statement said that the leave was "for the purpose of investigation and does not imply any determination as to the truth or falsity of the complaint."
Sardina was ordained to the priesthood in 1960, and early in his vocation served at St. Jude missionary apostolate parish in Sardinia; Nativity of the Blessed Virgin Mary Church in Buffalo; Our Lady of Pompeii Church in Lancaster; and Holy Cross Church in Buffalo.
He was associate pastor of Coronation Church in Buffalo from 1969 to 1977 and returned to Holy Cross for two years prior to a brief stint at St. Anthony Church in Fredonia in 1985.
The local Catholic Directory listed him without an assignment in 1987, with his mailing address at 795 Main St., which is the diocesan headquarters.
From 1988 to 2013, he was listed in the directory as chaplain of the Brothers of Mercy Nursing Home in Clarence and as "in residence" at Queen of Martyrs Church in Cheektowaga.
Malone in March identified 42 priests as having had credible allegations of sexual abuse against them.
Since Malone released the list of accused priests, Sardina is the 12th priest who was suspended from ministry, pending an investigation.
A diocesan investigation found accusations against three priests were determined to be credible, and the diocese referred the complaints to the Vatican for further review, according to the diocese. One priest was returned to active ministry after a diocesan investigation deemed the complaints against him were unsubstantiated.
Investigations continue in the other eight cases, including Sardina.