Cardinal Wuerl says he's ready to 'step aside' so the Catholic Church can heal
By Natasha Lindstrom
Tribune-Review
September 14, 2018

https://triblive.com/local/allegheny/14081126-74/cardinal-wuerl-says-hes-ready-to-step-aside-so-the-catholic-church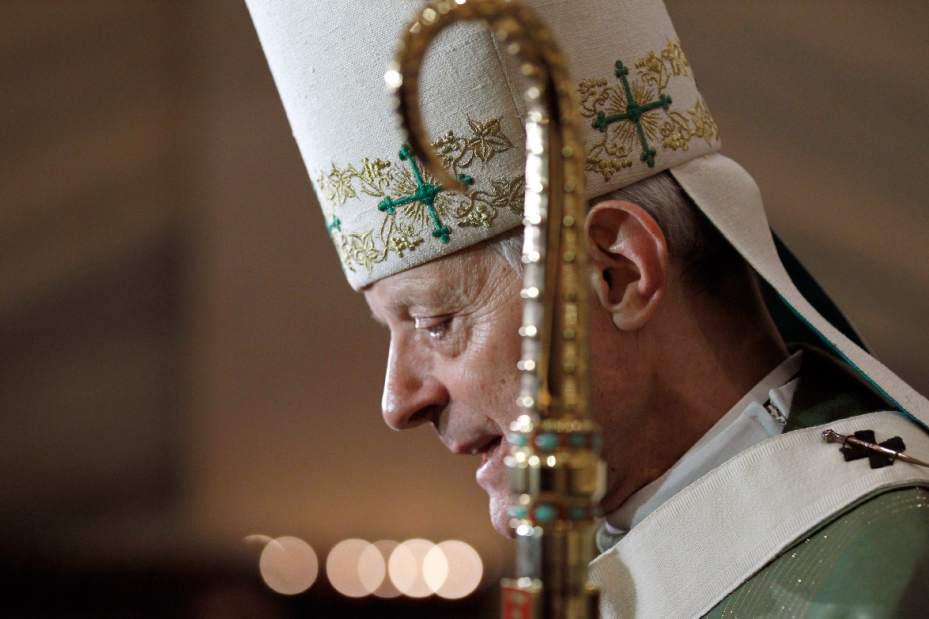 In this Wednesday, Oct. 20, 2010 file photo, Archbishop Donald Wuerl talks with the media after Mass at the Cathedral of Saint Matthew the Apostle in Washington. On Tuesday, Aug. 15, 2018, a Pennsylvania grand jury accused Cardinal Wuerl of helping to protect abusive priests when he was Pittsburgh's bishop.
Photo by Alex Brandon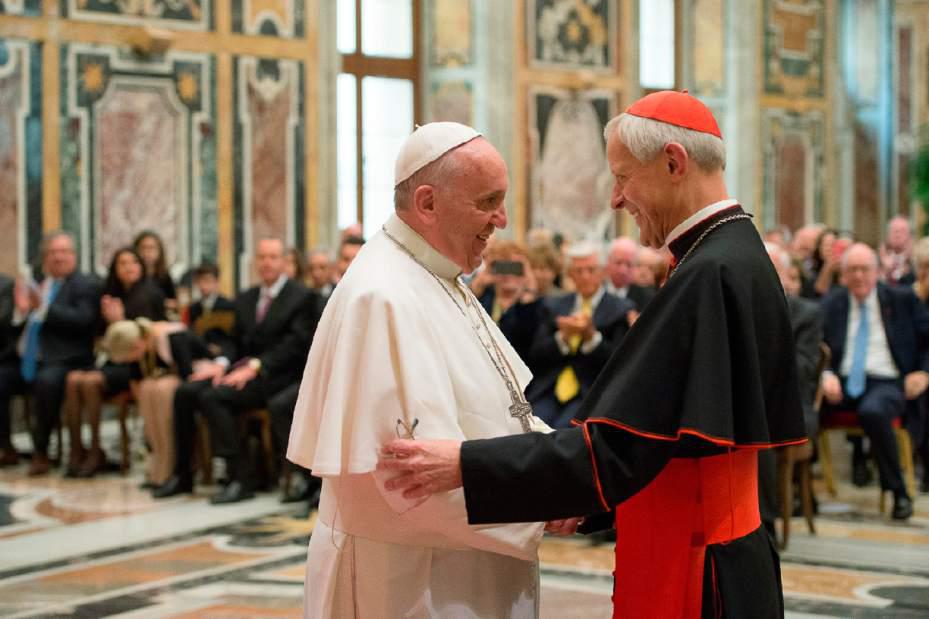 In this Wednesday, Oct. 20, 2010 file photo, Pope Francis, left, talks with Papal Foundation Chairman Cardinal Donald Wuerl, Archbishop of Washinghton, D.C., during a meeting with members of the Papal Foundation at the Vatican. On Tuesday, Aug. 15, 2018, a Pennsylvania grand jury accused Cardinal Wuerl of helping to protect abusive priests when he was Pittsburgh's bishop.
Photo by L'Osservatore Romano
Cardinal Donald Wuerl told parishioners Friday that he is repenting for the "wounds that were caused by my bad judgments or failures" as he prepares to discuss his resignation with Pope Francis.
Wuerl — the archbishop of Washington and former Pittsburgh bishop entangled in two far-reaching child sex abuse scandals — introduced a six-week "Season of Healing" during a special Mass at the Cathedral of Saint Matthew the Apostle in Washington, D.C.
During the homily portion of the service, Wuerl said that he hopes that all church leaders will demonstrate transparency as the Roman Catholic Church moves away "from the darkness of sin and failure — abuse and shame."
The remarks during Mass echoed the cardinal's expression of remorse conveyed in a blog post on Thursday , in which Wuerl said he regrets some of his decisions over the past 30 years.
In the blog post, Wuerl said he believes "stepping aside" may be the only way the church can heal.
"For my shortcomings of the past and of the present, I take full responsibility and wish that I could wipe away all the pain, confusion and disillusionment that people feel," Wuerl wrote in the "To Begin the Healing" blog post, "and I wish that I could redo some decisions I have made in my three decades as a bishop and each time get it right."
He added that Washington's "archdiocese would be well served by new leadership to help move beyond the current confusion, disappointment and disunity."
The public statements followed a Tuesday letter from Wuerl informing priests that he would be returning to Rome soon to meet with the pope.
Wuerl said he planned to discuss the resignation letter that he submitted when he turned 75 nearly three years ago. Francis has not yet accepted it.
Lamenting repeated "failures in episcopal oversight," Wuerl wrote in his blog post that he and other leaders thought enough had changed to prevent future abuse and victims following the clergy sex abuse crisis made public under Pope John Paul II in 2001-02.
"Thereafter, the U.S. bishops hoped, prayed and believed that we had taken definitive action to end these wrongs, including creating the norms to facilitate the removal of priests involved in abuse in an expeditious and decisive manner," Wuerl wrote. "Many years before as Bishop of Pittsburgh, I had taken similar steps with a constant desire to end and prevent the horror of clergy sex abuse in a timely, just, compassionate and protective way.
"Despite that desire and confidence in what we bishops around the country instituted," Wuerl continued, "the processes were not flawless, and I must acknowledge the profound heartache, anger and distrust that have been expressed in the wake of the Pennsylvania grand jury report."
The scathing grand jury report made public last month details 70 years of abuse by church officials in Pennsylvania and was critical of Wuerl's handling of allegations while he was bishop of the Diocese of Pittsburgh, from 1988 to 2006.
Wuerl is not among the 301 "predator priests" named in the report, but his name is mentioned 169 times. The report detailed occasions when Wuerl intervened to stop priests accused of abuse but also times where Wuerl transferred those priests to other parishes.
Wuerl further is accused of knowing about and turning a blind eye to years of allegations against his predecessor in Washington, ex-Cardinal Theodore McCarrick, who was removed in July when officials deemed credible the allegation that McCarrick groped a teenager.
Since Pennsylvania's grand jury report came out Aug. 14, the state Attorney General's office has received more than 800 calls to its child abuse hotline and attorneys general in several states have begun similar investigations.
Officials urge anyone with information about such abuse to call 888-538-8541.
Contact: nlindstrom@tribweb.com