Cardinal Dolan Picks Barbara Jones, Special Master in Michael Cohen Case, to Review Handling of Clergy Sex-abuse Cases
By David Noyce
Salt Lake Tribune
September 20, 2018

http://www.nydailynews.com/new-york/ny-metro-dolan-abuse-20180920-story.html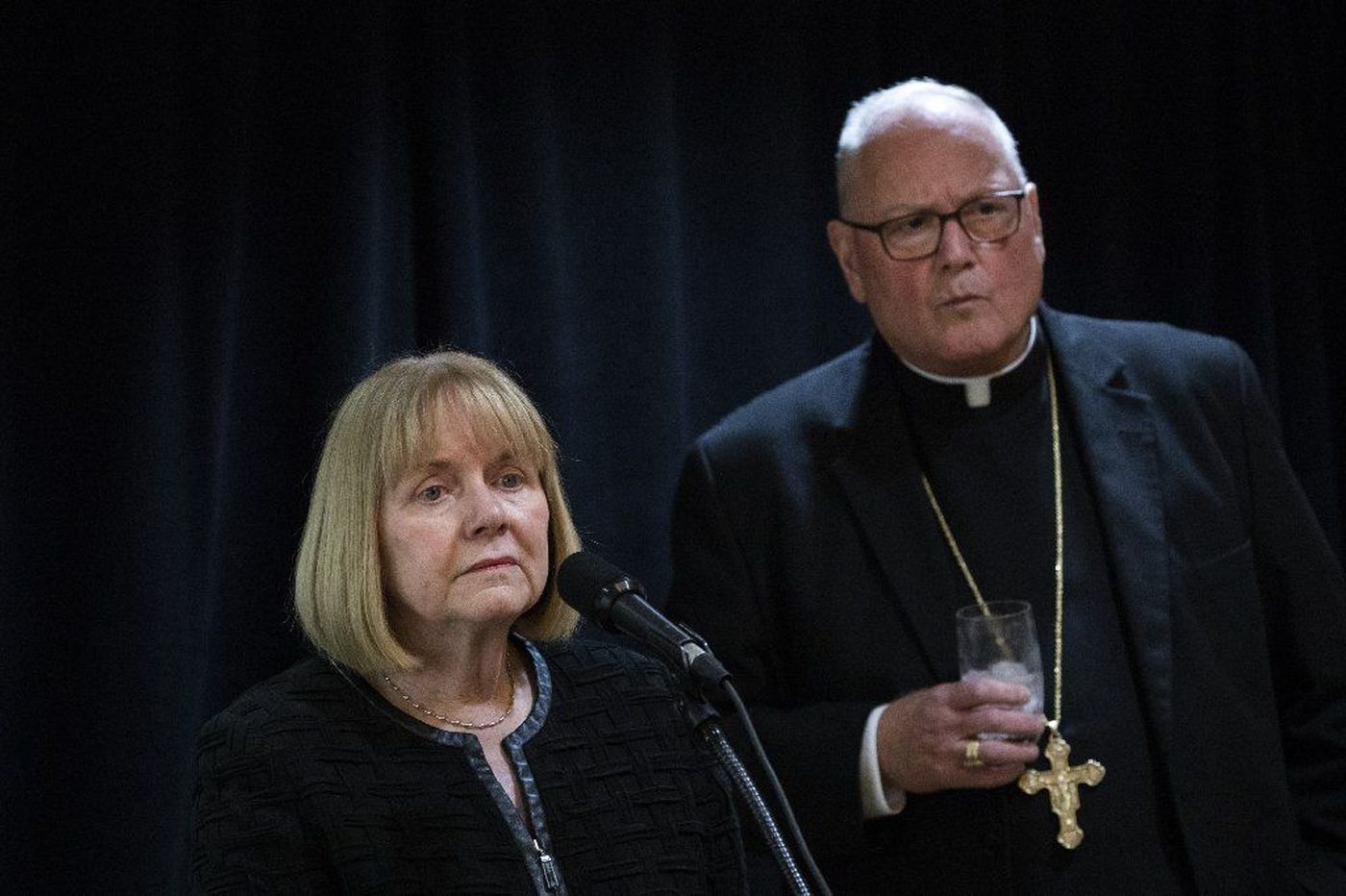 Former federal judge Barbara Jones speaks as Timothy Cardinal Dolan looks on during a news conference at the headquarters of the Archdiocese of New York on Thursday. (Drew Angerer / Getty Images)



Timothy Cardinal Dolan, hoping to extinguish some of the lingering flames from the Catholic church's "summer of hell," hired a respected ex-judge to review its sex abuse protocols.

Barbara Jones was brought in to conduct a "comprehensive and exhaustive study" of how the Archdiocese of New York responds to a young person's abuse allegations against any clergy member.

"From my people, my clergy and the wider community … I hear that they want accountability, transparency and action," Dolan said Thursday in a move to restore the faith of his disillusioned flock.

"If I lose the trust of my people and this community, I don't have a lot left."

Dolan referenced the scandal involving Theodore Cardinal McCarrick and the devastating revelations of the Pennsylvania grand jury probe of pervert priests. In the last two years, his own archdiocese has already paid out close to $60 million to sexual abuse victims.

Jones, 71, is a former federal judge and ex-prosecutor "known for her wisdom and fairness," said Dolan. "Here's what I've asked her to do: An exhaustive study of our policies, procedures and protocols on how we deal with any accusation that comes to us."

Dolan additionally vowed to provide Jones with "complete access" to church records, personnel — and the cardinal himself.

Jones' most recent high-profile job before this one came as the special master overseeing the review of documents in the case of Michael Cohen, personal lawyer for President Trump.

Jones, who specialized in white-collar defense after leaving the bench, also smacked down the NFL in 2014 when she approved the return of Baltimore Ravens running back Ray Rice to the NFL after a domestic violence incident where he knocked his wife unconscious. She is also serving on a committee reviewing the NYPD's disciplinary procedures.

"Based upon this review I certainly see a robust infrastructure in place with the archdiocese," she said. "But my job now will be to evaluate the effectiveness of the existing programs and policies in that infrastructure."

Tim Lennon, president of the Survivors Network of those Abused by Priests, questioned whether the appointment would change anything.

"No kind of sham investigation by the archbishop will get us one step closer to helping survivors and protecting children," he said.