LOUISIANA Will Do "Whatever It Always Does" with Clergy Misconduct
By Julia O'Donoghue
The Times-Picayune
September 20, 2018

https://www.nola.com/politics/index.ssf/2018/09/louisiana_governor_catholic_se.html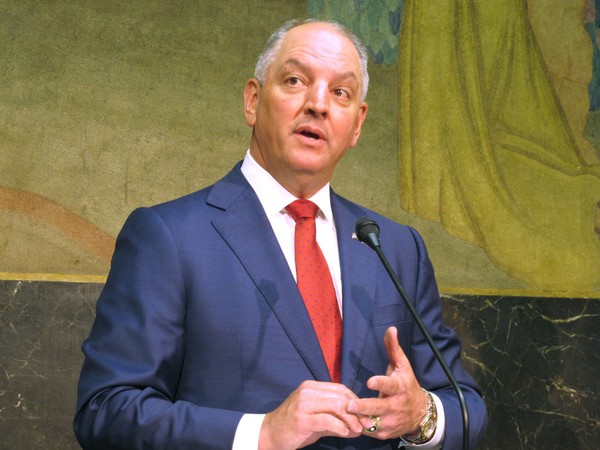 Gov. John Bel Edwards says state government will handle any complaints it gets about sexual abuse in the Catholic Church as it always has, even though several other states are launching widespread inquiries into church misconduct. (AP Photo/Melinda Deslatte) (Melinda Deslatte)



Gov. John Bel Edwards isn't making moves to launch a larger statewide investigation into sexual misconduct within the Catholic Church, despite allegations recently surfacing in the New Orleans and Lafayette area of sexual abuse in church institutions and a lack of transparency about those accusations.

At least eight other states have said they will conduct widespread investigations into clergy sexual misconduct after an alarming report in Pennsylvania identified 1,000 victims who were abused at the hands of 300 priests over 70 years. Louisiana's governor said the state will continue to approach allegations of sexual abuse as it traditionally has -- on a case-by-case basis.

"The state will do whatever it always does when it receives credible information that a crime has taken place. Actual information -- it will be fully investigated," Edwards said at a press conference Thursday (Sept. 20).

Louisiana Attorney General Jeff Landry also hasn't made moves to look into clergy sex abuse on a broader basis. Two weeks ago, Landry said his office hadn't received a complaint of abuse, which would be needed to investigate such a matter. Landry's office hasn't responded to more recent questions about whether they have received complaints about clergy abuse since that initial statement.

In several other states, attorneys general are leading investigations into clergy abuse. Neither Landry nor Edwards have the ability to prosecute clergy sex abuse cases, but both have investigators under their authority who could look into such allegations if they received a complaint, according to legal experts. Other attorneys general are investigating the Catholic Church for sexual misconduct, even though they can't prosecute cases either.

Louisiana State Police, under the governor's control, typically would get involved in individual cases of sexual misconduct if a case crosses jurisdictions or is unusually complex. The agency usually starts working on such cases at the request of a local parish or district attorney, said J.B. Slaton, spokesman for the state police, earlier this month.

Edwards said Thursday he wasn't aware of any complaints made to state government about clergy abuse.

In 2015 and 2016, state police investigated allegations of child rape brought by two people against a priest who worked in the Lafayette and Lake Charles area between 1957 and 1986, according to KATC television in Lafayette.

State Police has not responded to questions asking if that type of complaint could be the impetus for a larger investigation, and whether the agency has received other complaints of misconduct in the Catholic Church.

Even if the state police and Landry's office haven't received such complaints, several allegations of sexual abuse by priests and other staff at Catholic schools and churches have surfaced in the media over the past few months.

On Wednesday, The New Orleans Advocate reported that Jesuit High School settled claims of abuse involving credible allegations against a janitor and two clergy members, and that parents and alumni were not told about the allegations. The same day, KATC reported that 11 men filed a lawsuit earlier this month against the Diocese of Lafayette over allegations that a priest at St. Martin de Tours Church molested them in the 1970s.

This comes after other allegations concerning a deacon and other priests in New Orleans and Lafayette were brought to light over the past several weeks. One priest in the Lafayette area has confessed to molesting a teenager whose family brought a lawsuit against him in August, according to KATC.

There is no state effort to solicit complaints about Catholic Church clergy abuse. Attorneys general in Illinois and New York are setting up hotlines so people can call in with their allegations, but no such plan has been undertaken by the governor or attorney general in Louisiana.