Priest in sex-abuse probe to move away from Catholic grade school amid furor
By Robert Herguth
Chicago Sun Times
September 21, 2018

https://bit.ly/2xC2E6V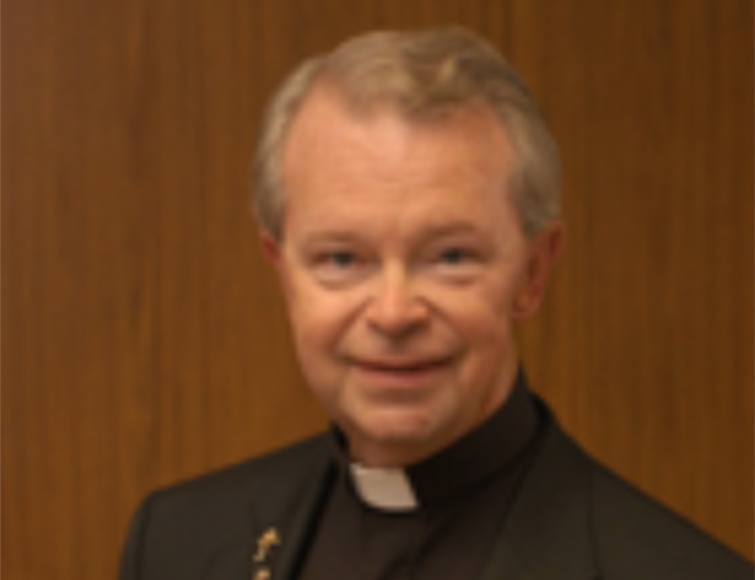 The Archdiocese of Chicago was notified that the Rev. Richard McGrath, who's under investigation for sex abuse in Will County, moved near a Hyde Park preschool and Catholic grade school but didn't notify the schools. McGrath is former president of Providence Catholic High School in New Lenox.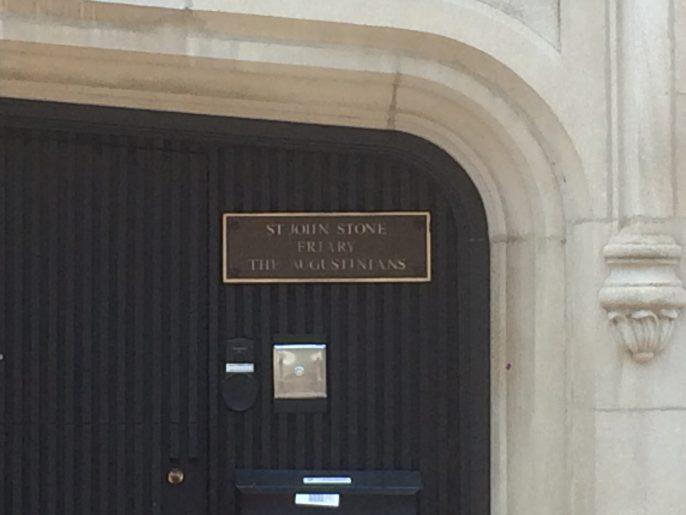 St. John Stone Friary.
When a student reported last year that she had seen an image of a naked boy on the Rev. Richard McGrath's cellphone, the priest, who was president of Providence Catholic High School in New Lenox, was asked by the school and the police to hand over the phone.
McGrath refused, which officials say effectively killed an investigation by the police. Their focus later turned to accusations that the priest sexually abused another student at the far southwest suburban school in the 1990s — allegations that Will County prosecutors are reviewing and which also are the subject of a lawsuit by that former student.
McGrath, 71, was removed from Providence after the initial allegations surfaced in December. Since then, the Chicago Sun-Times has learned, he moved to the St. John Stone Friary, a four-story monastery in Hyde Park run by the Augustinian order of priests that's across an alley from a preschool and around the corner from a Catholic grade school.
The Archdiocese of Chicago, the Catholic church's arm in Cook and Lake counties, says it was informed McGrath had moved to the South Side building. But it didn't notify the preschool operator or its own St. Thomas the Apostle grade school.
On Friday, after the Sun-Times reported that online, Cardinal Blase Cupich sent a letter to the parish and school communities "to apologize for the distress this situation has caused" and said that, at his request, the priest would move.
"We have asked the Augustinians to move Father McGrath from the friary immediately, and they have agreed to do so," Cupich wrote. "We will conduct an additional review of all religious communities in Chicago with regard to their members residing in our diocese."
The man who is accusing McGrath of abusing him held a news conference in April, when he filed his lawsuit, spelling out what he says the priest did. And the police have publicly said they are investigating.
Despite that, Cupich says the archdiocese was unaware of the sexual abuse allegations.
"When my office was notified by the Augustinian order that Father McGrath had been moved to St. John Stone Friary, it mentioned allegations that he had 'inappropriate material' on his mobile phone and had completed safe-environment training," Cupich wrote. "It said nothing about an allegation of sexual abuse against him. Had they fully informed us of his status, we would not have permitted him to live there."
In a written statement issued before Cupich's letter went out, the Augustinian order — to which McGrath belongs and which operates Providence — says it "has cooperated fully with civil authorities" and that McGrath "has been removed from all public ministry and is living in a supervised environment."
The order's statement also says, "There has been no allegation" that McGrath — who previously worked at St. Rita High School ­on the Southwest Side — "has harmed any child during the time he has been subject to this supervision."
The order did not respond to a question about why it was sheltering McGrath even though he refused to give the police his phone, which the school was paying for.
Across the alley from the monastery, the nonprofit Chicago Child Care Society runs a preschool program and has a play lot. Around the corner is the St. Thomas the Apostle Grade School.
Dara Munson, chief executive officer of the Chicago Child Care Society, says she hadn't known of McGrath's presence, but it would have been "nice for us to be made aware."
"The archdiocese should have known" about McGrath's presence "and let the school know," says a member of the St. Thomas community who spoke only on the condition of not being identified by name. "It's outrageous. This is exactly the kind of backwards s— that makes people stop going to church, stop sending their kids to Catholic school."
Cupich, who recently boasted about the archdiocese's protocols for dealing with priest sex abuse, declined an interview request.
The lawsuit against Providence and the Augustians was filed by Robert Krankvich of Crest Hill, who accuses McGrath of abusing him when he was a student at the Will County school for two years in the mid-1990s. He says McGrath threatened him to keep quiet.
While diocesan priests generally are tied to specific churches and geographic regions and report to local bishops, religious orders operate somewhat independently.
Marc Pearlman, a lawyer for the former Providence student who's suing, says that however McGrath ended up living so close to children, "It's not acceptable."
McGrath's attorney couldn't be reached.
One of McGrath's colleagues at the Hyde Park friary let a Sun-Times reporter in to the building on Wednesday, called McGrath's extension and handed off the phone. McGrath picked up but declined to comment.
The Catholic church worldwide is facing a growing sex-abuse crisis, ignited in part by a grand jury report in August outlining decades of problems in Pennsylvania, as well as allegations that disgraced former Washington, D.C., Cardinal Theodore McCarrick sexually preyed on children, as well as adult seminarians.
A former Vatican official, Archbishop Carlo Maria Vigano, said in a letter last month that Pope Francis had allowed McCarrick to continue in public ministry and serve as a trusted adviser despite knowing about at least some of the allegations.
Vigano also drew Cupich into the controversy, saying McCarrick, who has been ordered by Pope Francis to a "life of prayer and penance," had gone to bat with the pope to get Cupich appointed to Chicago's top post in the church in 2014. Cupich has said he doesn't know whether that's true.
Speaking last month to students at Mundelein Seminary, Cupich portrayed Vigano as untrustworthy and, according to sources, seemed to downplay the abuse scandal, saying, "We have a bigger agenda than to be distracted by all of this."
Contact: rherguth@suntimes.com