Governor: No reports of church abuse to Louisiana police, but reports would prompt probe
By Elizabeth Crisp
Advocate
September 23, 2018

https://www.theadvocate.com/baton_rouge/news/politics/article_cd2e8bd8-bcee-11e8-9473-4b7ea53c8c41.html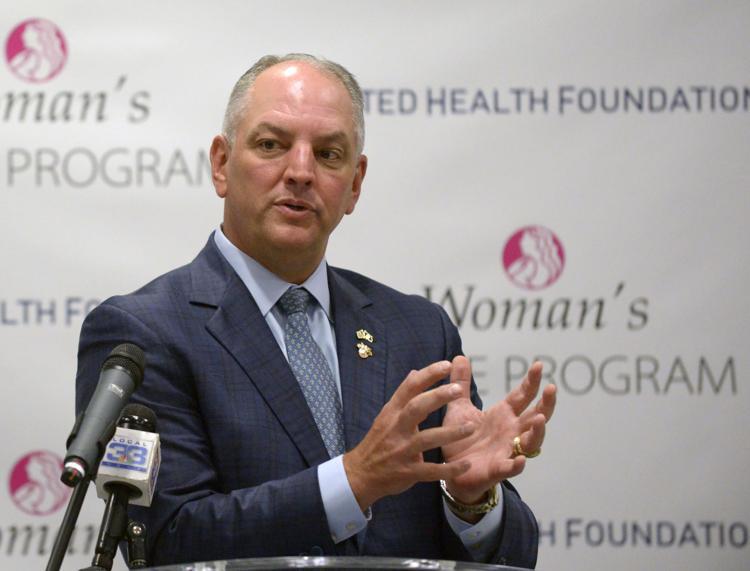 Louisiana Governor John Bel Edwards speaks during a press conference to introduce the GRACE Program, which will provide care coordination services to expectant mothers struggling with opioid use disorder during pregnancy, Tuesday, September 11, 2018, at Woman's Hospital in Baton Rouge, La.
Photo by HILARY SCHEINUK
Gov. John Bel Edwards said he does not know of any recent reports to state law enforcement regarding sex abuse in the Catholic church in Louisiana.
If such a complaint were to be lodged, "the state will do whatever it always does when it receives credible information that a crime has taken place -- it will be investigated," Edwards told reporters during a news conference Thursday.
A bombshell grand jury report that detailed the widespread abuse of more than 1,000 children over several decades in Pennsylvania has prompted other states to launch investigations into misconduct.
About one in four Louisiana residents is Catholic. The Advocate reported this week on abuse at Jesuit High School, where settlements were paid to abuse victims but were not publicly reported to the community. Earlier this month, The Advocate detailed abuse claims at another New Orleans school.
Edwards, a Democrat who is Catholic, holds authority over the Louisiana State Police, the statewide law enforcement arm.
Louisiana Attorney General Jeff Landry, a Republican who is also Catholic, has said he does not plan to launch a statewide investigation into clergy abuse, as some of his counterparts in other states have done, because he doesn't believe he has the authority in state law. He has suggested that Edwards could direct State Police resources to the effort.
Landry also has said he's willing to help any local law enforcement agencies that looking into allegations of clergy misconduct – the extent to which he said he can legally address the growing national issue.
Attorneys general powers vary from state to state. The attorney general in Louisiana cannot legally convene a statewide grand jury, as Pennsylvania did.
Contact: ecrisp@theadvocate.com