Duterte assails Catholic Church's refusal to investigate child abuse cases
By Genalyn Kabiling
Manila Bulletin
September 23, 2018

https://news.mb.com.ph/2018/09/23/duterte-assails-catholic-churchs-refusal-to-investigate-child-abuse-cases/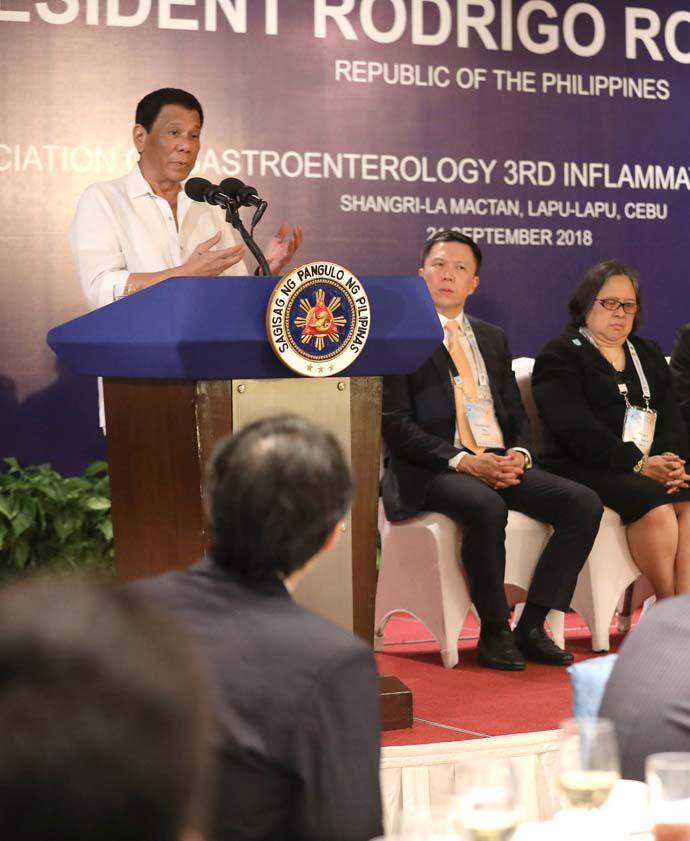 President Rodrigo Roa Duterte
President Duterte has assailed the local Catholic Church for its refusal to investigate allegations of child sexual abuse committed by some priests.
The President said church leaders knew of cases of abusive priests but still pretended to be righteous because they were also "a bunch of sh*t."
One of the cases ignored by the church, Duterte claimed, was the abuse he and other Ateneo students endured from a Jesuit priest years ago.
"The Catholic Church of the Philippines, never bothered to investigate them," Duterte said during a health forum in Lapu-Lapu City, Cebu last Friday.
"And all the things that they did, asking cars from government, getting it free when they know very well that there is a separation of church and state, that no money of the government shall be spent for the benefit of the religious or religion," he said.
Duterte recalled that he and other high school students were molested by Jesuit priest Mark Falvey while studying at the Ateneo de Davao University. He claimed that the school and church turned a blind eye to such abuse scandal.
"I have nothing against them but the problem is they never really investigated the cases there," he said.
"I knew that the church knew about this and the homosexuality all over and the philandering priest. They all keep on making this facade of righteousness and everything, when they know that after all they're also a bunch of s*** because we are all humans," he added.
Last month, the President said he was willing to help expose the sexual abuses of Filipino priests amid the alleged cover-up of the abuse scandal rocking the Catholic Church.
The President noted that there has been a "worldwide condemnation" on the child sex abuse committed by priests.
He also believed that the embattled church would "not survive" amid allegations of corruption and abuse. He said it was "time to adore God without the intervention" of the priests.