Fired Mandeville Church Staffer Surrenders to Cops after Being Accused of Sexually Abusing Underage Boy
By New Orleans Advocate
Ramon Antonio Vargas
September 25, 2018

https://www.theadvocate.com/new_orleans/news/crime_police/article_2ebd0458-c0da-11e8-b82d-e395cb182fbc.html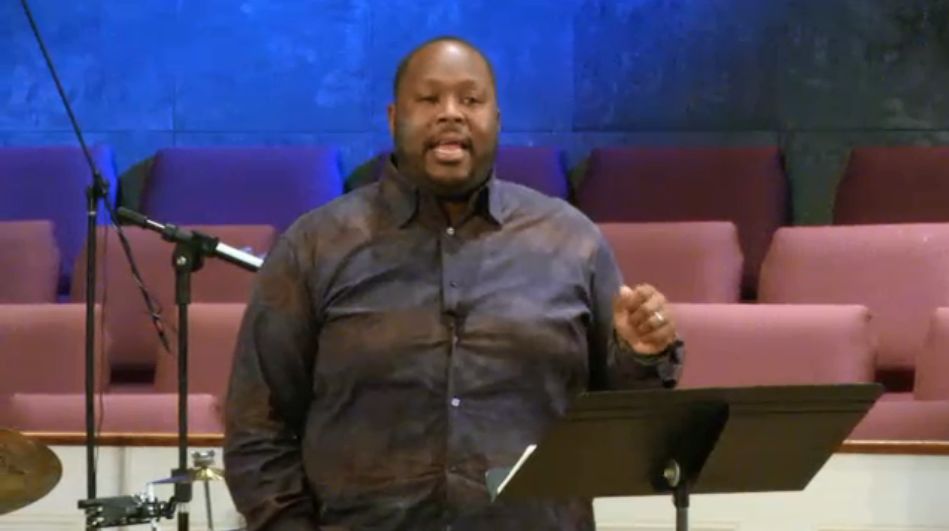 Travis Bush



The man who was fired over the weekend from his staff position at a prominent Mandeville church has surrendered to police in Mississippi on accusations of molesting an underage boy, authorities said Tuesday.

Travis Bush, 36, turned himself in after investigators in Bay St. Louis obtained a warrant to arrest him.

Detective Sgt. Rachel Jewell of the Bay St. Louis Police Department said the particular crime that Bush is accused of committing implies that the boy in the case is 16 years old or younger, but she declined to release any more details.

Milton Ramirez of the U.S. Marshals Office in New Orleans said his agency was aiding the manhunt for Bush before he surrendered by early Tuesday afternoon.

Bush often sang at services held by St. Timothy on the Northshore United Methodist Church and held the title of assistant director of worship arts before leaders of that congregation announced his dismissal on Sunday.

While the church said it fired Bush because he had violated policies meant to protect children from abuse, St. Timothy on the Northshore stopped short of describing his alleged behavior.

The church only said they were aware of "serious criminal allegations" that had been made against him in Mississippi.

Echoing the church's statement from the weekend, Mandeville Police Chief Gerald Sticker said Tuesday morning there was nothing to indicate Bush may have committed abuse locally or to anyone at St. Timothy's.

Investigators have not said how Bush may have met the boy involved in the Bay St. Louis police case.

Neither Bush nor St. Timothy on the Northshore's lead pastor, James Mitchell, have responded to messages left on cellphone numbers associated with them.

Emails from St. Timothy on the Northshore said the church leadership was "heartbroken" to learn about the allegations brought against Bush. They said Bush was a veteran, part-time employee when he was terminated.

A post on the Mississippi Gulf Coast Crime Stoppers' page last week referred to the case against Bush but didn't identify him by name, Jewell said. That post said Bay St. Louis police suspected the teen had been provided with alcohol when he was abused.

Parents whose children participate in activities through St. Timothy on the Northshore were invited to attend a meeting Wednesday night at the church, which is at 335 Asbury Drive.

"We will be covering the ways in which we have been and will continue to make students a priority and safeguard them while continuing in ministry," read the the invitation to the meeting. "We hope and strongly encourage you to join us."

St. Timothy on the Northshore was founded in 1975, according to its website. The church's nearly 4,000 members include well-known political and business figures from both sides of the lake.