Clergy Sex Abuse in Film and Literature
By Heike Mund
DW
September 26, 2018

https://www.dw.com/en/clergy-sex-abuse-in-film-and-literature/a-45645288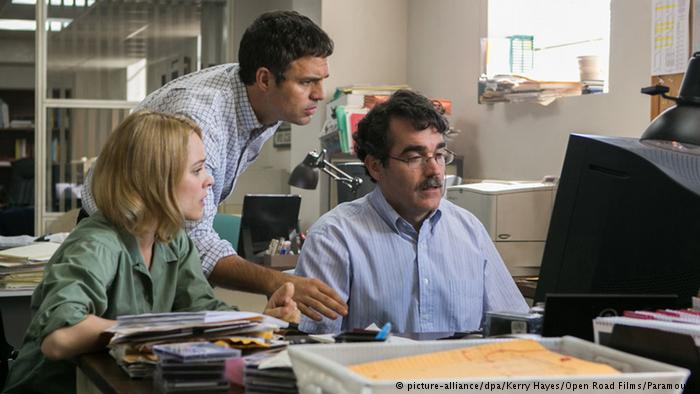 Based on a true story, this biographical drama directed by Tom McCarthy follows a team of reporters from "The Boston Globe" as they uncover systemic child sex abuse by Catholic priests in their city. "Spotlight" garnered six Oscar nominations and won for best picture and best screenplay. The actual investigation also earned a Pulitzer Prize in 2003.



"It is always the dark sides of our lives that accompany us to the place where someone else is waiting for us naked," wrote Bodo Kirchhoff in his 2004 novel, Wo das Meer beginnt (Where the sea begins).

The sentence could also serve as an overarching theme for the writer's entire work. In his novels and writings, semi-autobiographical images repeatedly appear: the half-naked choirmaster in boarding school, sometimes a mother or classmate waiting half-naked in bed. These haunted him.

Kirchhoff traces back his experiences of sexual abuse to when he was a four-year-old child and his mother took him to bed with him. He is not satisfied with the term "abuse," which he describes as "leaving a tremendous hole in the language."

For the author born in 1948 in Hamburg and who grew up in the Black Forest region, writing later served as a therapy. Diving into the stories of his novel characters felt good. They served as weapons against the demons of his past.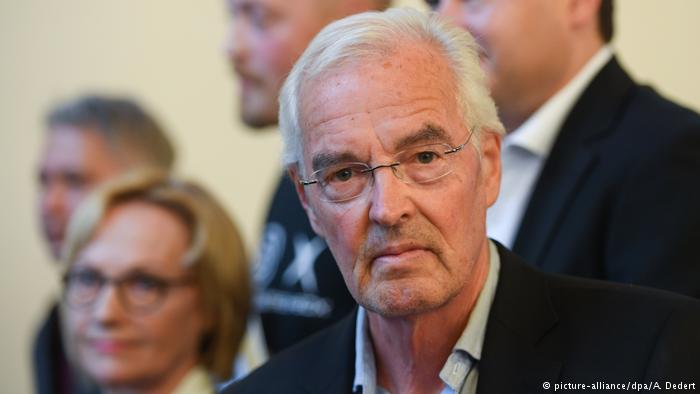 Bodo Kirchhoff's writing was his therapy. He won the prestigious German Book Prize in 2016 for his novel, Encounter



The German author's novel Infanta was a huge best-seller in 1990 and Kirchhoff became a popular talk-show guest. He however found it difficult to build on his success afterwards.

It took years for him to openly discuss the dark memories that kept him captive and unproductive.

Following the large-scale sex abuse scandal that hit the Odenwald private school in 2010, Kirchhoff publicly revealed how he too was molested during his youth. His autobiographical essay published in the weekly Der Spiegel made him one of the rare authors to have outed himself as a victim of abuse.

He was as a 12-year-old in a boarding school. The culprit was the school choirmaster and his religion teacher. He played the guitar, smoked heavy Roth-Handle cigarettes and drove a Volkswagen convertible — and that made the man seem disarmingly cool. Yet it was actually an unscrupulous pedophile who was running the Protestant boarding school.

Why victims stay silent

Keeping silent, looking away and covering up was how people reacted to such monstrous events at the time, says Kirchhoff.

"There was no scandal at the boarding school; only interrogations by people who wanted to know every detail — more to get excited by them than to be shocked. I had to talk about a thing for which there was no language; I had to invent one. That's also how you become a writer."

He wrote that he could understand why victims of abuse don't reach out for protection: "You prefer to keep the intimate dirt to yourself than to expose it to an even dirtier world that just disrespectfully pretends to be shocked."

A lasting scar

He further dealt with his experiences as young boy in the 1950s and 60s in his 2018 autobiographical novel, Dammer und Aufruhr. Roman der fruhen Jahren (Twilight and turmoil. Novel of the early years).

With the new study released by the German Catholic Church revealing thousands of cases of sexual abuse by clergy members, Kirchhoff's account is a timely portrayal of a situation too many people have gone through in silence.

Still, despite the therapeutic effect of writing, the wound never heals, says Kirchhoff: "The true drama remains untold."