Duluth Priest Sues Ex-duluth Cop, His "Credible" Abuse Victim, and Wins. Wait, What?
By Mike Mullen
City Pages
September 27, 2018

http://www.citypages.com/news/duluth-priest-sues-ex-duluth-cop-his-credible-abuse-victim-and-wins-wait-what/494490931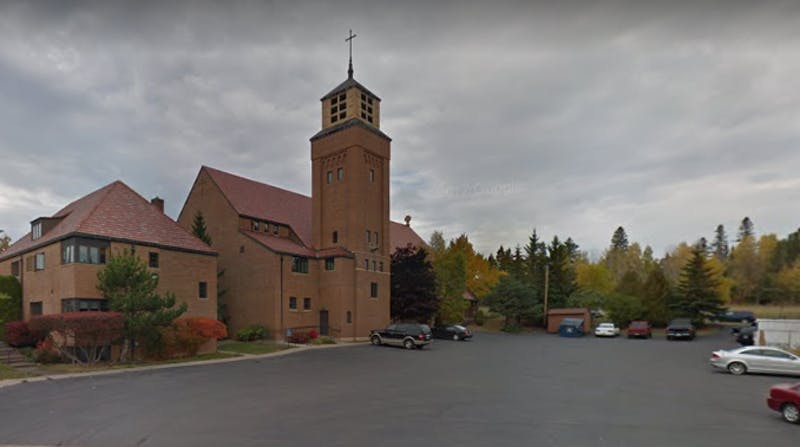 Rev. William Graham was upset he couldn't draw a monthly stipend from St. Michael's Catholic Church of Duluth. It would seem there are worse fates.



Do not stop us; you have not heard this one before.

And even if you read the strange little tale told in Minnesota Lawyer, it's hard to make heads or tails of this one. Even the "long story, short" takes some explaining.

William Graham, a Roman Catholic priest with St. Michael's Catholic Church in Duluth, was sued in 2016 by T.J. Davis Jr., a former parishioner who attended Cathedral Senior High School (later rechristened Marshall School) in that port city some 40 years ago.

Davis, who as an adult joined the Duluth Police force, claimed in his lawsuit Graham had abused him during his high school years. That claim meant Graham was automatically put on "administrative leave" from his job with the church, and therefore went without a $500 stipend as the civil case played out in court.

This displeased the priest, who was later found -- as part of a massive clergy sex abuse action that has bankrupted the Diocese of Duluth -- to be a "credibly accused" perpetrator. So Graham, the reverend, took the rarely-if-ever seen step of suing his accuser, alleging Davis had purposely tried robbing him of his livelihood ... by suing him, for sexual abuse.

And a jury agreed.

Graham was awarded $13,500 by an eight-member panel, who determined Davis had "deliberately interfered" with Graham's employment by involving him in the sex abuse scandal.

Davis' lawyer tells Minnesota Lawyer their side was hampered by the ongoing bankruptcy, which meant they couldn't access and introduce the files used in the wider abuse lawsuit.

Graham's attorney in his suit against his "credible" victim says the case was "never about money," and instead about "clearing my client's name, and that's what we did."

Except that... it's not.

One juror, in a letter to the judge, said Graham (the priest) was "brave" (!) for pursuing his claim, and said the jury didn't go higher with its award because "both parties had been through enough." Sure, Merry. But it seems like one's been through more than the other, right?

Graham isn't priest-ing right now, as he's stuck in an arbitration-esque reinstatement process -- one few people would be more familiar with then an ex-cop like T.J. Davis Jr.

"[Graham] never sought publicity," attorney Michael "Mic" Puklich says of his pastoral client, around the time he bragged about how proud he was with winning this money. "He never sought fame."

Jesus Christ.