Retired Boise priest reaches deal in child porn case, says he had alcohol-induced depression
By Katy Moeller, Christina Lords, And Michael Katz
Idaho Statesman
September 28, 2018

https://www.idahostatesman.com/latest-news/article218431160.html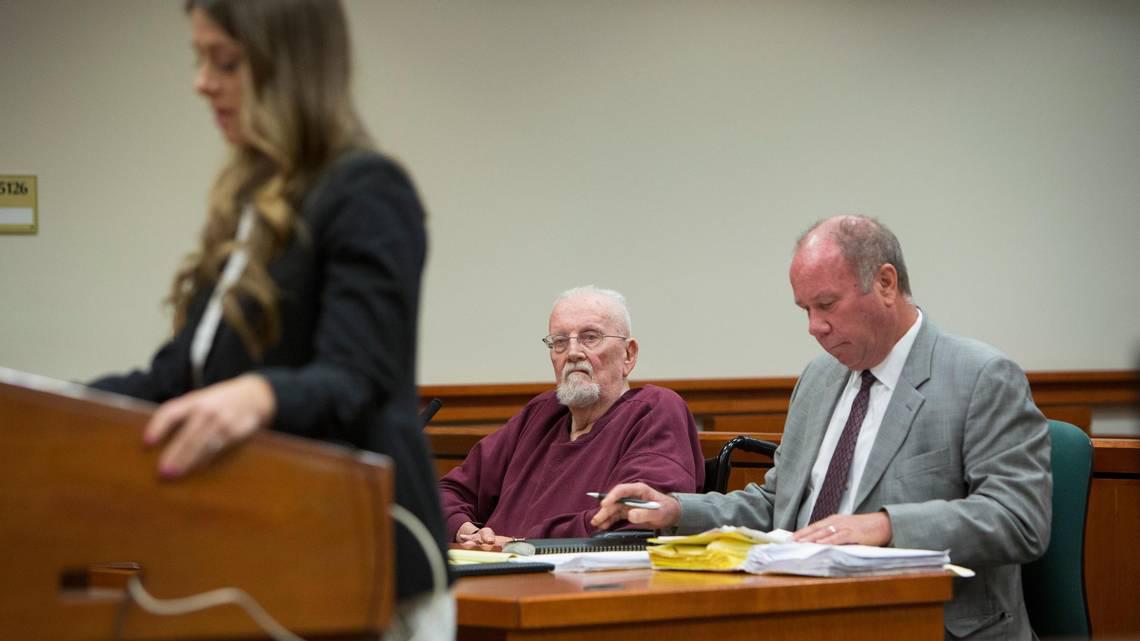 The Rev. William Thomas Faucher looks on as Kassandra Slaven, Ada County deputy prosecutor, asked Fourth District Judge Jason Scott to keep Faucher's bond at $1 million — especially since he pleaded guilty to five of the 24 counts in court on Friday.
Photo by Kelsey Grey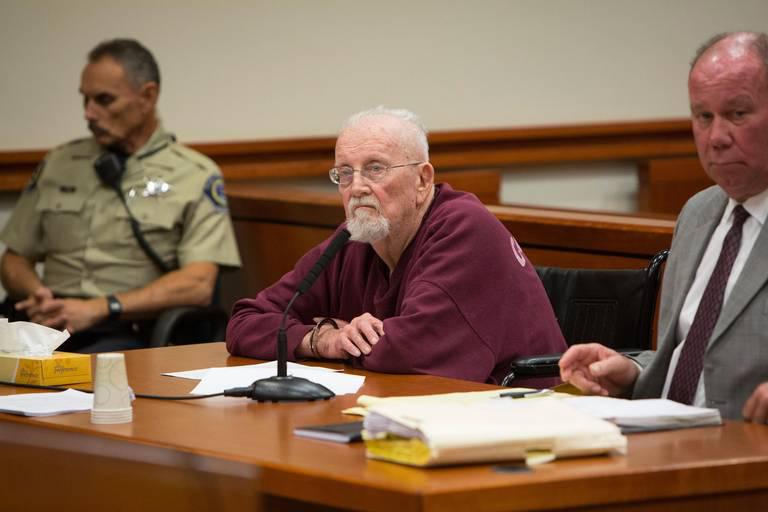 Rev. William Thomas Faucher looks on as Kassandra Slaven, Ada County deputy prosecutor, asked Fourth District Judge Jason Scott to keep Faucher's bond the same — especially since he pleaded guilty to five of the 24 counts.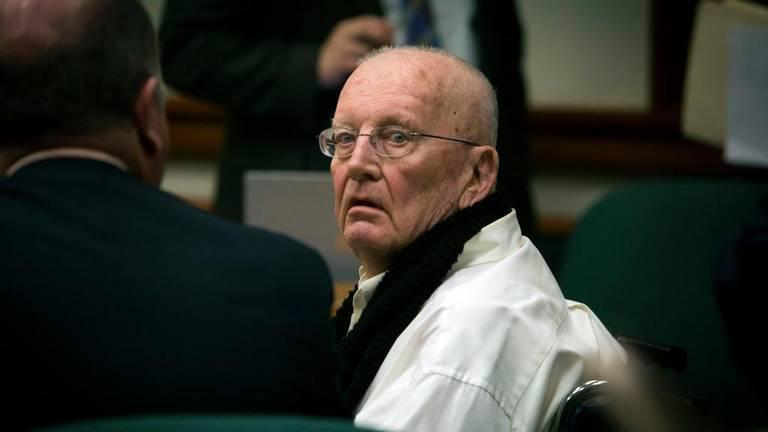 The Rev. W. Thomas Faucher, pictured here at a March 13, 2018, hearing, pleaded guilty on Friday to five charges. Statesman archive photo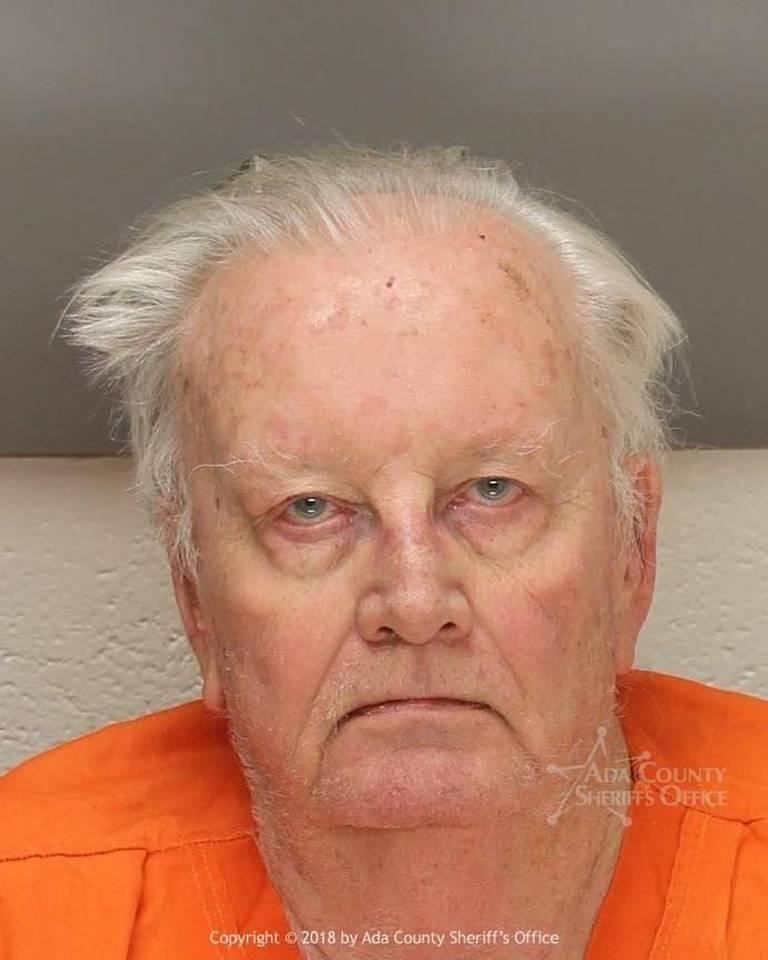 William Thomas Faucher Ada County Sheriff's Office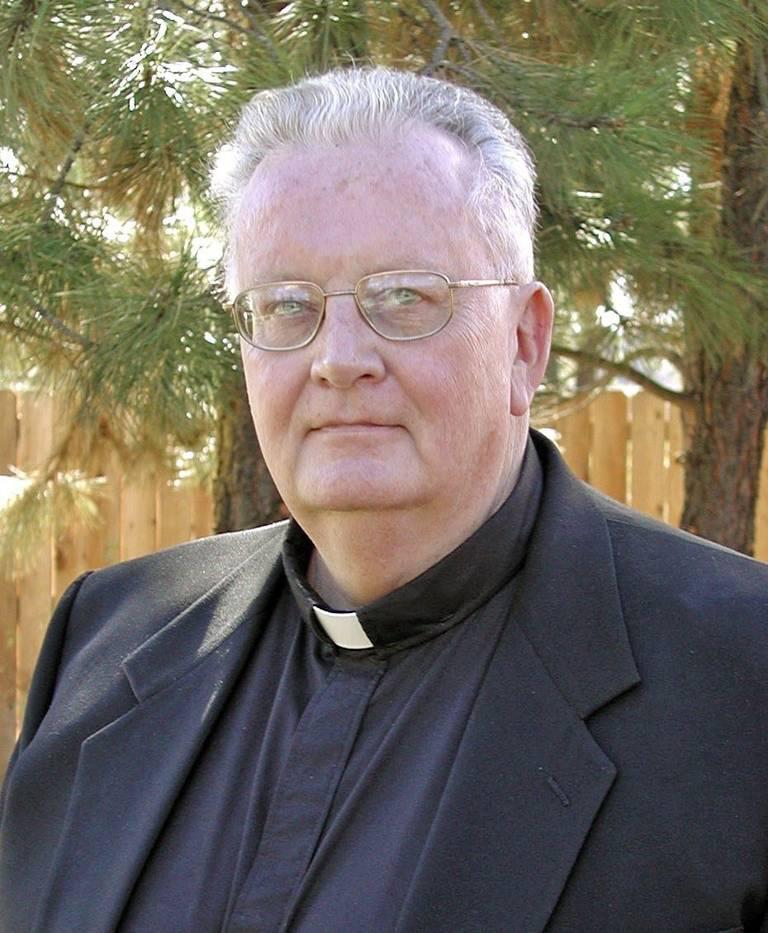 The Rev. W. Thomas Faucher.
A retired Boise priest accused of possessing thousands of images and videos of children being sexually abused — and sharing some of them online with others — won't go to trial in October.
After reaching a deal with prosecutors, the Rev. W. Thomas "Tom" Faucher pleaded guilty Friday to five of the 24 charges against him, including two counts of distribution of sexually exploitative material, two counts of possession of sexually exploitative materials and drug possession. The other charges were dismissed.
He will be sentenced at 9 a.m. Dec. 20.
Prosecutors will ask the judge to sentence Faucher to 30 years in prison, including 20 before he's eligible for parole. The defense is free to argue for less, under the plea deal.
Faucher, who will be 73 next month, told the court that he sent an email that contained child pornography while in alcohol-induced depression and while being affected by dementia. He said he doesn't remember sending the material, but said he takes responsibility for doing it.
He did remember having child porn on his computer — and he explained how it got there:
"At a certain time, someone sent me a large amount of images of child porn," he told the court. "I can remember at some point opening some of those … and those are two of the ones I acknowledge I opened and looked at, not for very long."
Mark Manweiler, Faucher's defense attorney, argued before the court that the former priest's $1 million bond was "ridiculous" and should be lowered to $250,000 because he's not a flight risk (and surrendered his passport). The attorney said Faucher followed the conditions of his pretrial release for a month previously, has the support of his two brothers and could live in an extended-stay hotel if released.
Kassandra Slaven, Ada County deputy prosecutor, asked 4th District Judge Jason Scott to keep Faucher's bond the same — especially since he pleaded guilty. She said there are aggravating facts that warrant the high bond amount. His conduct in this case was long-standing, alarming and egregious, she said.
"This is not just one drunken mistake," Slaven said.
Judge Scott denied the request to lower Faucher's bond.
Scott ordered Faucher to pay $300 in restitution for lab costs. Faucher will also undergo and pay for a psychosexual evaluation before his sentencing. He may not have contact with minors, no exceptions, Scott said. He also won't get his electronic devices back, a part of the terms of his plea deal.
Faucher retired in 2014. He was living a quiet life in northwest Boise when investigators came knocking Feb. 2. After receiving a tip from the National Center for Missing & Exploited Children, police obtained a warrant to search his home. He was arrested and booked into the Ada County Jail that day.
Prosecutors said they found more than 2,000 photos and videos depicting child sexual abuse on Faucher's computer and phone. They said he spoke in online chat rooms about having a desire to rape and kill children; his attorney said at least one of those conversations was Faucher "role playing" with an author in Brazil.
Faucher was charged with:
21 counts of felony sexual exploitation of a child
one count of felony possession of a controlled substance (LSD)
two counts of misdemeanor possession of a controlled substance (marijuana and ecstasy)

Faucher told the court that he got a tab of LSD from a man in Brazil. He said he consumed an amount the size of a pinhead, but he didn't like the substance and didn't use it again. He said he intended to flush the drug down the toilet, but he had not done so before authorities searched is house.
Faucher is alleged to have shared three images depicting sexual exploitation of children — the first on or about Nov. 1, 2017, and the second two on or about Jan. 17, 2018, and Feb. 2, 2018, the day he was arrested, according to the amended criminal complaint filed by the Ada County Prosecutor's Office.
While in jail, Faucher was evicted from the house he was renting from the Diocese of Boise. Neighbors had expressed concern about the priest living near a school and neighborhood children.
Diocese officials exorcised the house in June.
After Faucher was brought up on the pornography charges, a man told prosecutors that he was sexually abused by Faucher. A second man also came forward to allege sexual abuse. Both men told prosecutors that they wanted to remain anonymous.

Faucher has denied that he ever sexually abused anyone. The Statesman interviewed one of Faucher's accusers for a June article about the priest's life.
Faucher has been held in a medical unit at the jail since mid-March, when a judge remanded him to custody after raising his bond to $1 million.
Contact: kmoeller@idahostatesman.com