Lawyer Seeks Release of Priest in New Mexico Abuse Case
By Russell Contreras
Associated Press
October 2, 2018

http://www.santafenewmexican.com/news/local_news/lawyer-seeks-release-of-priest-in-new-mexico-abuse-case/article_15184fbf-781c-5e6d-b12b-6dcce467261f.html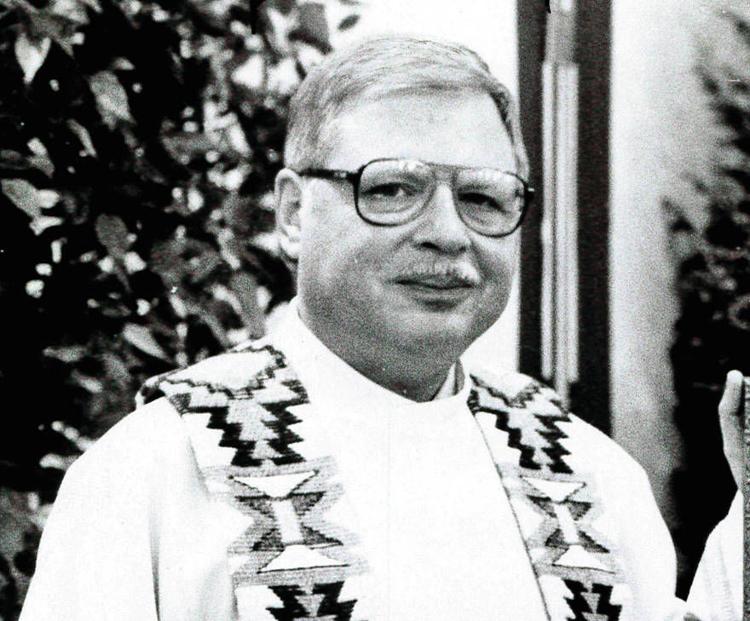 Arthur Perrault



A lawyer for a former New Mexico priest who served in Santa Fe and who fled the U.S. decades ago amid allegations of child sex abuse is seeking his release from federal detention.

Defense attorney Samuel Winder filed an appeal late last week asking a federal judge to reverse a decision to detain Arthur Perrault until his trial on sexual abuse charges.

The move came days after a federal magistrate ordered the Perrault, 80, held pending trial after deeming him a flight risk.

Perrault was extradited to New Mexico last month from Morocco in connection with sexual abuse cases that are said to have taken place between 1991 and 1992 at Kirtland Air Force Base and the Santa Fe National Cemetery.

The former Catholic priest in the Archdiocese of Santa Fe and a former Air Force chaplain has been charged in a federal indictment with seven counts of aggravated sexual abuse and abusive sexual contact.

In his appeal for Perrault's released, Winder said a pretrial services report recommended that Perrault be sent to a third-party halfway house under strict condition with GPS monitoring.

Winder said the report also cited Perrault's health problems, including lingering affects from a 2015 stroke, diabetes and chronic high blood pressure.

But federal Prosecutor Sean Sullivan said Perrault was a flight risk who once fled the country before and maintains an apartment in Morocco.

Court documents say the Connecticut-born Perrault vanished in 1992, just days before an attorney filed two lawsuits against the archdiocese alleging Perrault had sexually assaulted seven children at his parish. He was located last year in Morocco.

Sullivan said in court last week Perrault denied to FBI agents that he sexually abused children at the Kirtland Air Force Base but admitted that he inappropriately touched other children.

Church records released last year by a New Mexico judge show Perrault, a onetime pastor at St. Bernadette parish in Albuquerque, is accused in state lawsuits of sexually abusing at least 38 boys in other cases.

Records also show Perrault was sent in 1965 to Servants of the Paraclete — a religious order that ran a treatment center for pedophile priests in Jemez Springs — after he was accused of molesting young men while serving in Connecticut.

He was one of many priests sent to New Mexico in the 1960s from around the country for treatment involving pedophilia.

Victims, lawyers and church documents show the priests were later assigned to parishes and schools across New Mexico — especially in Native American and Hispanic communities.