Somber Photographs of Clerical Sex Abuse Survivors
By David Gonzalez
New York Times
October 2, 2018

https://www.nytimes.com/2018/10/02/lens/clavarino-portraits-clerical-sex-abuse.html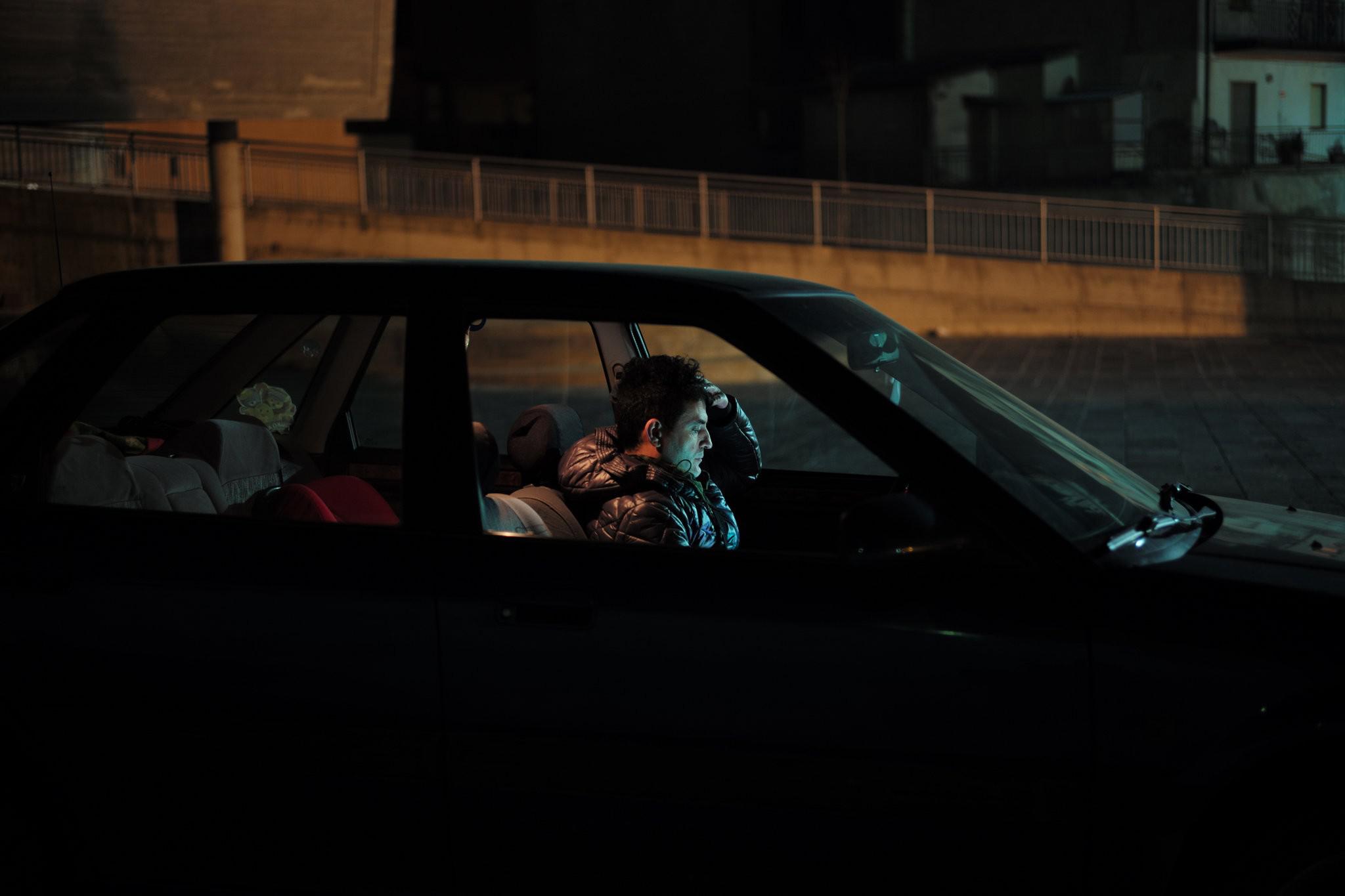 When he was younger, Emilio Grimaldi had been studying in a seminary in Crotone, Italy, when a priest teaching there started abusing him. It took him years to process what happened. As an adult he decided to write a book, "Il Giovane Emilio," or "The Young Emilio," to share his story.
Photo by Tomaso Clavarino
A child's sleeping bag. A pair of swim goggles. A bland landscape. These unremarkable items and scenes, barely noticed by most people, can instill dread — or worse — among some people. To survivors of clerical sexual abuse, they can be daily triggers, reminding them in an instant of the moment when their trust was betrayed, and their faith left in tatters.
Tomaso Clavarino, a documentary photographer in Turin, Italy, had been following the Roman Catholic Church's clergy sex abuse crisis for a few years and was struck by how so many of the stories he saw used stock images of churches or priests. To him, it was as if the victims had been relegated to invisibility, in some cases shunned by their neighbors or disbelieved by their family. A little more than two years ago, he set out to document survivors, as well as the places and things that still linger in their minds.
"I moved around and went to churches, woods, in the mountains, trying to visualize those places," Mr. Clavarino said. "Those places are the places where me, you, my friends grew up. They are part of ordinary life. Of course, they are not amazing photos, but the quietness of these places is, for me, very frightening. We pass by them, but they have meaning."
In "Confiteor" — "I Confess" — Mr. Clavarino has gathered portraits of survivors, as well as images of where they were abused, the items they will forever associate with it, childhood photos and testimonies. It is a quietly powerful — and unsettling — project that places the emphasis on the survivors, whose lives have taken different paths. His timely project was published as a book and exhibited at various festivals.
Recent years have brought an unceasing barrage of reports of abuse, including the horrific grand jury report from Pennsylvania and the resignation of a cardinal under whose watch the crimes happened. Prosecutors are now investigating other United States dioceses.
Mr. Clavarino knew gaining victims' trust would not be easy. Fear, repressed memories or just the passage of time were challenges. So too, for some, were bad experiences dealing with the news media. And then there was the fact that many of his subjects had been poor and often living in small villages, where news — and a silencing shame — could spread quickly.
"They have problems in their families where the priest and the church had become a sort of anchor for them," Mr. Clavarino said. "The priest, in many examples, was a substitute for the father or parents. These people have to deal with several acts of violence: the physical, the psychological and the loss of trust in other human beings. Priests in these small communities and poor neighborhoods are seen as the only people you can trust. And then these people abuse you."
He managed to get to know a survivor who had started a group for others like him. That person introduced Mr. Clavarino to others, whom he set out to photograph. It was important to him that his images not be sensationalistic, but oblique.
"I didn't want to make work that arrived directly, like 'Boom!' That was too direct," he said. "I wanted to work on the ambiguity of the places and the delicacy of these people: They are very fragile, so I tried to work in a delicate way."
That approach produced images that provide a narrative tension that is as unsettling as it is quiet. One shows a man whose bare chest has a tattoo of Albrecht Dürer's praying hands. Dangling from the hands is a rosary that has a blood-dripping razor blade where the crucifix should be. Another shows the green pants worn by one abusive priest. Another, a confessional. One shows the antidepressants one survivor takes daily to no avail.
To give the project an anchor in time, Mr. Clavarino also used family pictures — of outings, birthday parties and the like — that show the subjects at the time of the abuse. And to add to the narrative's emotional heft, he added statements and quotations from his subjects. For some, it was a welcome relief after decades of silence, especially in a country like Italy, where the Catholic Church wields great influence.
Starting today, he said, survivors will participate in a sit-in and protest at the Vatican to renew their calls for action and help.
"You become isolated," he said of the survivors. "Your community stands on the side of the church and the priest, for many reasons. The fact people are afraid to talk about what happened to them or report it to the police makes the subject underreported in Italy and covered by a dark blanket."