AG Candidate Neronha Won't Commit to Investigate Diocese Sexual Abuse in RI
GoLocalProv
October 2, 2018

http://www.golocalprov.com/news/ag-candidate-neronha-wont-commit-to-investigate-diocese-sexual-abuse-in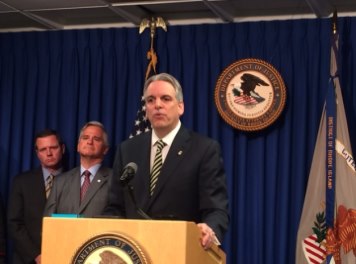 AG Candidate Peter Neronha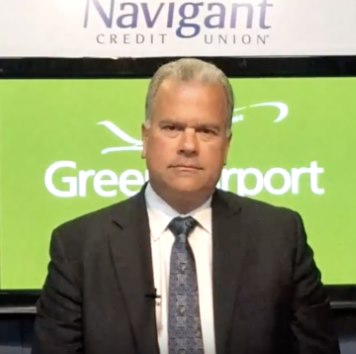 Speaker of the House Nick Mattiello
More than a dozen state Attorney Generals across the United States have begun investigations into sexual abuse covered up by Catholic Diocese in their states.
Many states have launched investigations as an outcome of the Pennsylvania grand jury report that unveiled the abuse, torture, and rape of 1,000 children at the hands of more than 300 priests. Of those, 99 priests in the Diocese of Pittsburgh are named in the report, and for three years the Thomas Tobin served as the Auxiliary Bishop of Pittsburgh — today, he is the Bishop of the Diocese of Providence.
But while other states are moving forward seeking to unveil the abuse and identify the abusers, in Rhode Island the office of sitting Attorney General Peter Kilmartin has shown no interest and Democratic candidate Peter Neronha is not committing to such an investigation.
Neronha did voice the need for two statutory changes in Rhode Island.
"I have not spoken with Attorneys General from other states regarding their investigations, but am familiar with them from media reports, and of course am familiar with the grand jury report issued in Pennsylvania regarding child sexual abuse by clergy members," said Neronha.
"It is worth noting that the Pennsylvania Attorney General had and utilized a tool not available to an Attorney General in Rhode Island: a statute permitting a grand jury to issue a report even where a criminal indictment is not returned. I have long believed that such a statute should exist in Rhode Island," said Neronha.
"Without such a statute, under current Rhode Island law, absent an indictment, it is very likely that the findings and any recommendations of the grand jury could not be released publicly. Several other states, like Pennsylvania, have such a statute. Rhode Island ought to have one as well," he said.
The most recent announcement came in Maryland last week. According to the Baltimore Sun, "Archbishop William E. Lori has told clergy members of the Archdiocese of Baltimore that state authorities are investigating the archdiocese's records related to the sexual abuse of children."
Lori told priests and deacons in a letter Monday that the office of the Attorney General Brian Frosh has informed the archdiocese that it plans to "conduct an investigation and thorough review" of the records.
Extension of Statute of Limitations
Hotly debated in Rhode Island has been a legislative reform to extend the statute of limitations of child sexual abuse cases. Some state legislators have criticized Speaker of the House Nick Mattiello for killing bills in the last session. In a recent interview with GoLocal LIVE, Mattiello said he is open to extending the statute.
Neronha also said, "Based on my experience, it is sometimes difficult to establish criminal liability in child sex abuse cases, in part because of the higher standard of proof in criminal cases compared to civil cases. In those instances the ability to bring a private civil action is an important remedy for victims and their families. A statute of limitations in such civil cases that is too short has the potential to shield those who would otherwise be held to account. Accordingly, while such private civil actions are not within the purview of the Attorney General, I support the extension of the civil statute of limitations in such cases."
The Pennsylvania Grand Jury Found:
- 301 Catholic priests identified as predator priests who sexually abused children while serving in active ministry in the church.
- Detailed accounts of over 1,000 children victimized sexually by predator priests, with the grand jury noting it believed the real number of victims was in the "thousands."
- Senior church officials, including bishops, monsignors and others, knew about the abuse committed by priests, but routinely covered it up to avoid scandal, criminal charges against priests, and monetary damages to the Dioceses.
- Priests committed acts of sexual abuse upon children, and were routinely shuttled to other parishes – while parishioners were left unaware of sexual predators in their midst.
CNN reports, that among the more egregious cases, the grand jury reports that:
• In the Greensburg diocese, a priest impregnated a 17-year-old, forged a pastor's signature on a marriage certificate and divorced the girl months later. According to the grand jury, the priest was allowed to stay in ministry by finding a "benevolent bishop."
• Another priest in Greensburg groomed middle-school students for sex, according to the grand jury, by telling them that Mary had to "bite off the cord" and "lick" Jesus clean after the Nativity.
• In Harrisburg, a priest abused five sisters from the same family and collected samples of their urine, pubic hair and menstrual blood.
• Also in Harrisburg, a priest raped a 7-year-old girl who was in the hospital after her tonsils were removed, according to the report.
• In Pittsburgh, church officials said that a 15-year-old boy "pursued" and "literally seduced" a priest. A church report later acknowledged that the priest had admitted to "sado-masochistic" activities with several boys.
• In the Allentown diocese, a priest admitted sexually molesting a boy and pleaded for help, according to documents, but was left in ministry for several more years.
• Also in Allentown, a priest who had abused several boys, according to the grand jury, was given a recommendation to work at Disney World.
• In Scranton, a priest who later served prison time for abusing children was found to have been HIV-positive for years.
Neronha said that early in his career as a prosecutor for the Rhode Island Attorney General he had direct experience in such cases, "As someone who prosecuted child sexual abuse cases as a state prosecutor and brought many cases against child sex traffickers as United States Attorney, I have seen the terrible toll that child sexual abuse of the kind found by the Pennsylvania grand jury takes on victims and their families. Certainly, such conduct, wherever it takes place, warrants criminal investigation."