Notre Dame president calls priest scandal 'unspeakably sad' and creates new task forces
South Bend Tribune
October 02, 2018

https://bit.ly/2O230Oj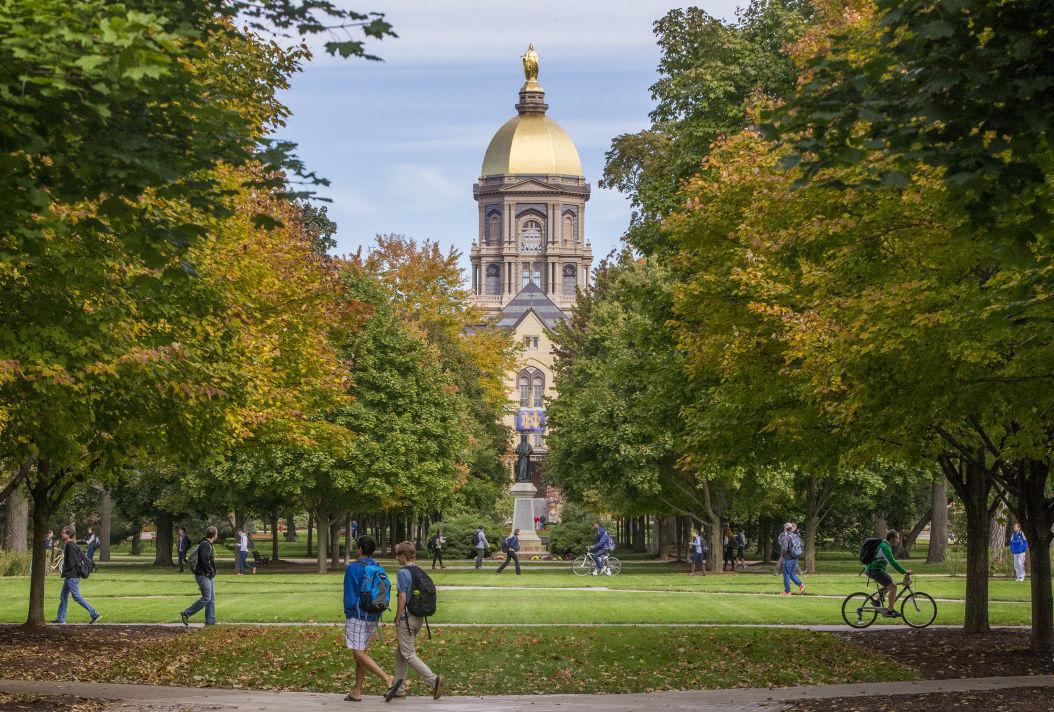 The golden dome on top of Notre Dame's Main Building shines brightly in the sunlight.
Photo by ROBERT FRANKLIN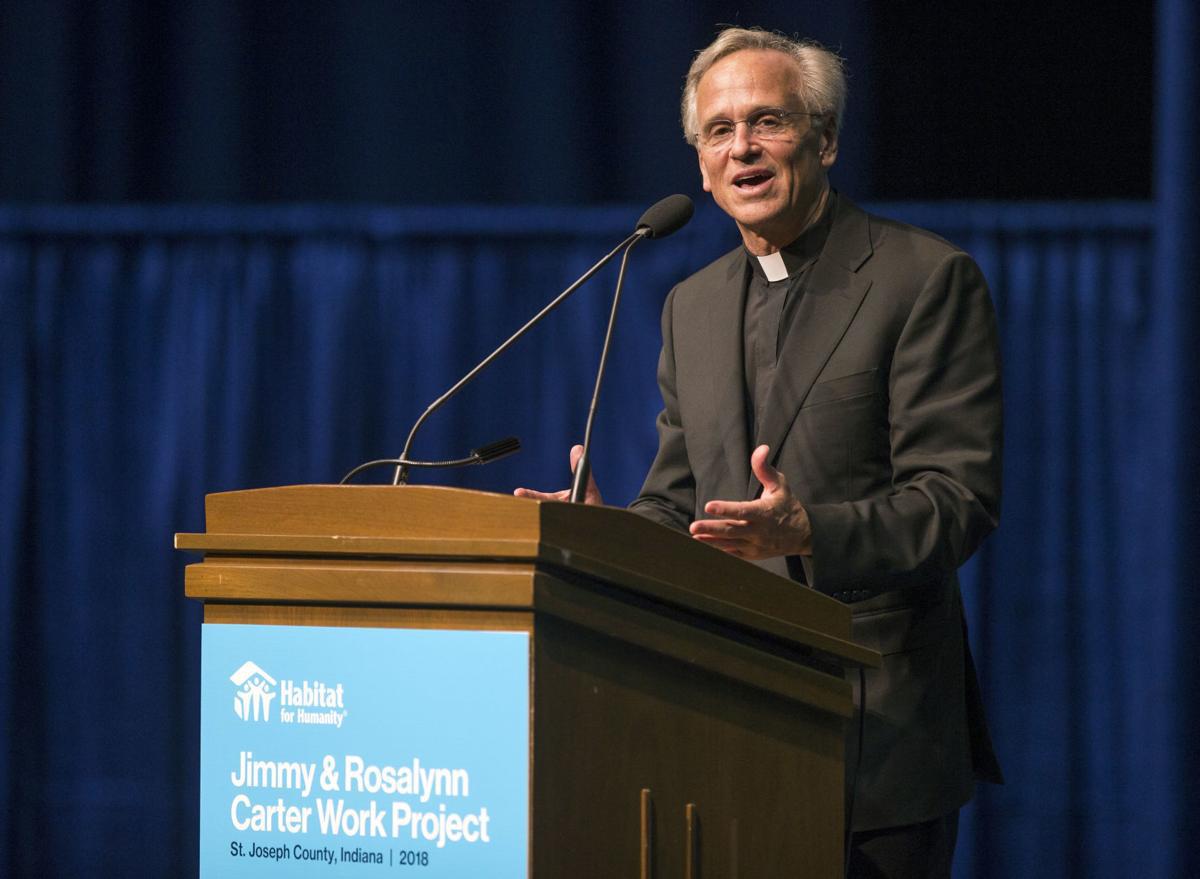 Notre Dame President Rev. John I. Jenkins speaks during the opening ceremony event for the Jimmy & Rosalynn Carter Work Project on Aug. 26. On Tuesday Jenkins responded to the child sexual abuse crisis dogging the Catholic Church.
Saying he was "unspeakably sad" and "ashamed," the Rev. John Jenkins, president of the University of Notre Dame, on Tuesday responded to the child sexual abuse scandal surrounding he Catholic Church.
The scandal has resurfaced in the news recently following the release of a Pennsylvania grand jury report that revealed details about 300 priests accused of abusing more than 1,000 children.
Kevin Rhoades, bishop of the Catholic Diocese of Fort Wayne-South Bend, last month released a list of priests who have been "credibly accused" of child sexual abuse in northern Indiana. Some of them had spent time at Notre Dame, though they weren't necessarily accused of abuse while at the university.
"We are unspeakably sad at the damage done to the lives of so many victims and angry at those who betrayed a sacred trust," Jenkins said in a statement. "We are ashamed that institutions dedicated to drawing people to holiness, educating the young and defending the dignity of all should be places where some of its ministers corrupted people, exploited the young and so violated their dignity."
Jenkins said the university has a strong policy for protecting minors. The policy dictates that anyone who has reason to believe a child is the victim of child abuse or neglect to report it to Notre Dame Security Police if the child is on campus.
In 2002, the university publicly invited anyone who had experienced abuse to come forward and receive support, Jenkins said. The university publicly apologized to those who did. He also renewed that invitation for those who have experienced abuse to come forward.
Notre Dame is implementing two task forces aimed at aiding the church.
The first is a Campus Engagement Task Force, headed up by Jennifer Mason McAward, associate professor of law and director of the Klau Center for Civil and Human Rights, along with the Rev. Gerry Olinger, the vice president for mission engagement and Church affairs. The group's charge will be to facilitate dialogue and to listen to the observations, thoughts and recommendations of the campus community.
The second is a Research and Scholarship Task Force to consider ways Notre Dame scholarly and research expertise may serve the church. Jenkins said it will be co-chaired by Ann Tenbrunsel, a professor of business ethics, along with Kathleen Sprows Cummings, director of the Cushwa Center for the Study of American Catholicism and associate professor in the Department of American Studies and Department of History.
"The Church has of course always been a mixture of sin and sanctity, of hypocrisy and heroic witness," Jenkins said. "Such a mixture is apparent to anyone who studies the history of the Church and to those who have lived in it.
"Yet sin too can serve to remind us that our true hope is not in human achievement, but in Christ. By striving to live more loving and holy lives, by combating evil and injustice, we make the Church a vessel that better witnesses to the treasure it holds."