Retired North Tonawanda Priest Put on Leave over Abuse Complaint
By Jay Tokasz
Buffalo News
October 3, 2018

https://buffalonews.com/2018/10/03/retired-north-tonawanda-priest-put-on-leave-over-abuse-complaint/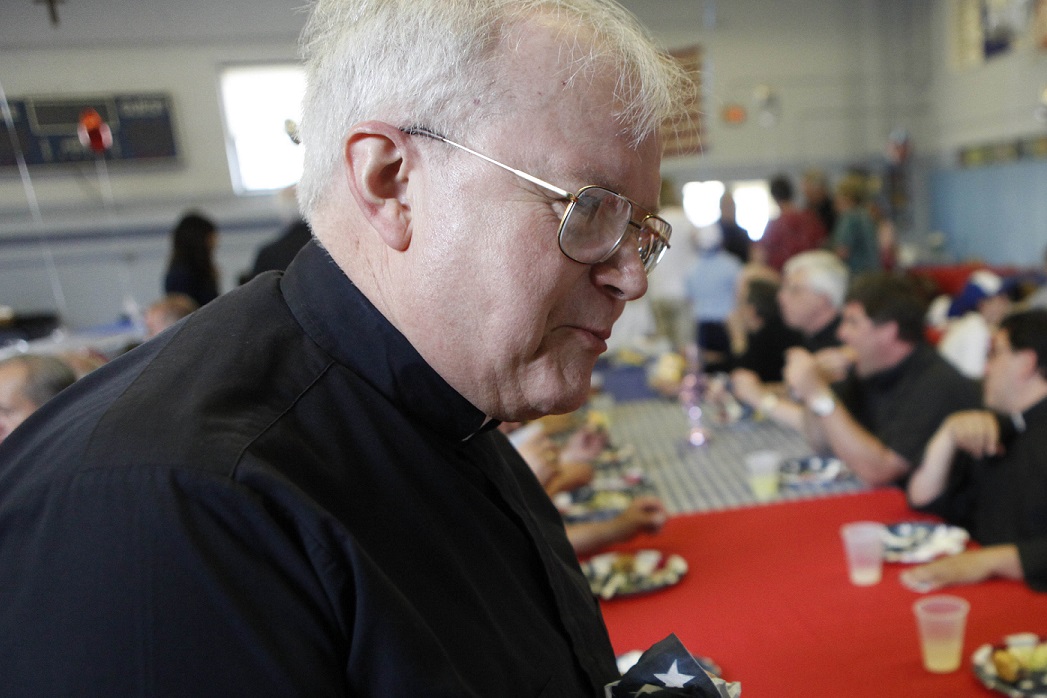 The Rev. Louis Dolinic at a celebration of "the year of the priest" in the Mary Queen of Angels Regional Catholic School cafeteria on June 3, 2010. (Derek Gee/News file photo)



Bishop Richard J. Malone on Tuesday suspended another retired priest accused of sexual abuse from serving in parishes, bringing to 15 the number of Buffalo Diocese priests who have been put on administrative leave since March.

The diocese announced late Tuesday afternoon on its website that the Rev. Louis S. Dolinic has been placed on administrative leave as the complaint is investigated.

Dolinic, 77, lives in a Depew residence for retired priests. He spent most of his priesthood in North Tonawanda and was pastor of Our Lady of Czestochowa Church when he retired in 2010.

The diocese provided no details about when the abuse was alleged to have happened or where Dolinic was assigned at the time.

Dolinic was ordained in 1966 and served as an assistant pastor at St. Barbara Church in Lackawanna and at St. Andrew Church in Sloan in his early priesthood.

He was then assigned as an assistant pastor of St. Joseph Church in North Tonawanda in the 1970s. He served at St. John Kanty Church in Buffalo in the 1980s, before being assigned to North Tonawanda again in the late 1980s, this time as pastor of Our Lady of Czestochowa.

In 1995, he was appointed pastor of Our Lady of the Blessed Sacrament in Depew.

He returned again to St. Joseph Church in North Tonawanda, as pastor in 2005, and oversaw the parish's merger in 2008 with Our Lady of Czestochowa.

Malone in March identified 42 priests as having had credible allegations of sexual abuse against them.

Since Malone released the list of accused priests, Dolinic is the 15th priest who was suspended from ministry, pending an investigation.

The diocese has said accusations against three priests were determined to be credible, and the diocese referred the complaints to the Vatican for further review. One priest was returned to active ministry after a diocesan investigation deemed the complaints against him were unsubstantiated.

Investigations continue in the other cases, including Dolinic.