Thirteen States Now Investigating Alleged Sexual Abuse Linked to Catholic Church
By Anne Thompson, Clare Duffy, Rich Gardella and Cory Dawson
NBC News
October 4, 2018

https://www.nbcnews.com/news/religion/thirteen-states-now-investigating-alleged-sexual-abuse-linked-catholic-church-n916646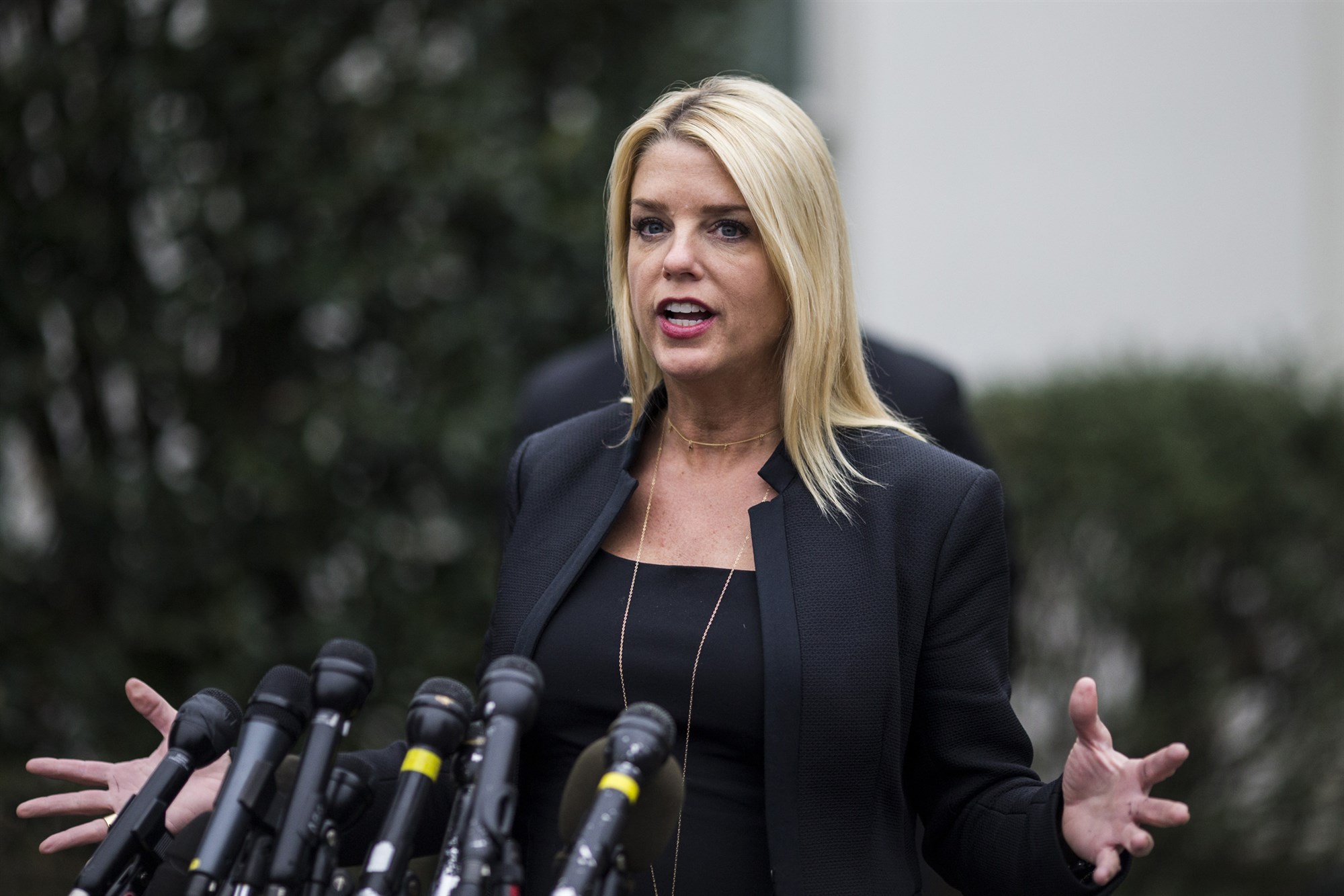 Pam Bondi, Florida's attorney general, in Washington in February. On Thursday, she called on victims across the country who may have been sexually abused by a priest in Florida to use a tip line to contact her office.



Florida's attorney general said Thursday she is launching an investigation of potential sexual abuse in the Roman Catholic church, making Florida at least the 13th state with an ongoing statewide probe of the church.

"Any priest that would exploit a position of power and trust to abuse a child is a disgrace to the church and a threat to society," said Attorney General Pam Bondi in a statement.

The Attorney General's Office will coordinate its probe with local prosecutors and review records from all seven of Florida's Catholic dioceses. It is also launching a tip line for victims.

During a press conference Thursday, Bondi said her office will be issuing subpoenas to the dioceses "immediately." Bishops in Florida have pledged cooperation with the investigation, Bondi said.

She called on victims across the country who may have been abused in Florida to use the tip line and contact her office.

"We want to hear your story. We want to help you if you have been abused. You can stop this from happening to other children," Bondi said.

The U.S. Conference of Catholic Bishops did not immediately respond to a request for comment.

NBC News has contacted the offices of the attorney general in all 50 states and the District of Columbia, and found that at least 13 states are either currently probing allegations of sexual abuse in the church or about to launch an investigation.

In addition to Florida, authorities in Arkansas, Illinois, Pennsylvania, Maryland, Michigan, Missouri, Nebraska, New Jersey, New Mexico, New York and Vermont told NBC News they are now investigating alleged sexual abuse linked to the church.

State investigators in Michigan revealed their investigation in late September after responding to a freedom of information request by NBC affiliate WOOD-TV. The Michigan investigation had been ongoing since August and covers all seven dioceses in Michigan, according to the WOOD-TV report.

"My department and this investigation will find out who knew what, and when," Michigan Attorney General Bill Schuette said in a statement.

On Wednesday, Michigan law enforcement officials executed search warrants and seized "clergy files" from all seven state dioceses as part of Schuette's investigation, according to the dioceses.

In a statement, the Archdiocese of Detroit said it cooperated fully, and described the search warrants as "an expected part of this process."

A spokesperson for Maryland Attorney General Brian Frosh, Raquel Coombs, told NBC News the office has a policy of never confirming or denying investigations. But in September, Baltimore Archbishop William Lori told clergy that Frosh will be investigating records related to the sexual abuse of children.